'The Magnificent Seven' Trailer: You Gotta Hate What You're Firing At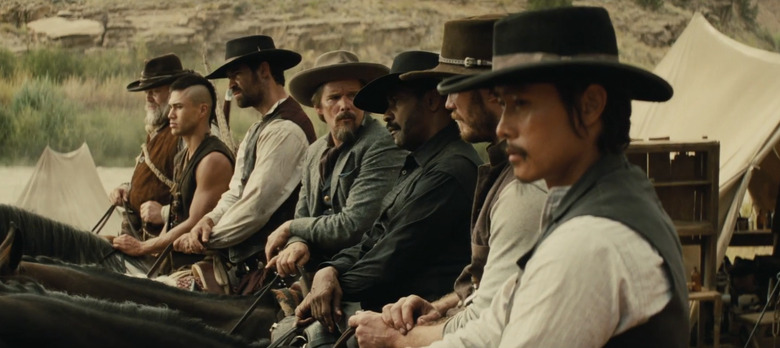 Even though the blockbuster summer will be over in just a few weeks, that doesn't mean there isn't plenty of excitement yet to come this fall. In fact, the arrival of the forthcoming remake of The Magnificent Seven looks just as good if not better than some of the best releases this summer has seen.
Denzel Washington rounds up Chris Pratt, Ethan Hawke, Vincent D'Onofrio, Byung-Hun Lee, Manuel Garcia-Rulfo, and Martin Sensmeier to help save a small town from a ruthless industrialist. In the new Magnificent Seven trailer, the whole crew gets a roll call with plenty of new footage to be glimpsed from the western action remake. Plus, there's also an international trailer with a completely different cut that you can check out as well.
This just feels like a great blockbuster flick. Denzel Washington is doing his stoic leading man thing and Chris Pratt appears to be enjoying every single minute he's on screen in this movie, even if he's not playing a character completely different from Star-Lord in Guardians of the Galaxy.
The impressive ensemble on display are all facing off against Peter Sarsgaard as the bad guy, trying to make up for his villains turn in Green Lantern. That's certainly a hell of a cast, and you can see them do even more in the international trailer just below. It repeats some footage from the first trailer, but Vincent D'Onofrio's character gets a great moment:
Sony made a smart decision by waiting to release this one in the fall so it doesn't get lost in the shuffle of other blockbusters.  I wouldn't be surprised to see this one rake in some huge money at the box office, especially with this incredible cast on board.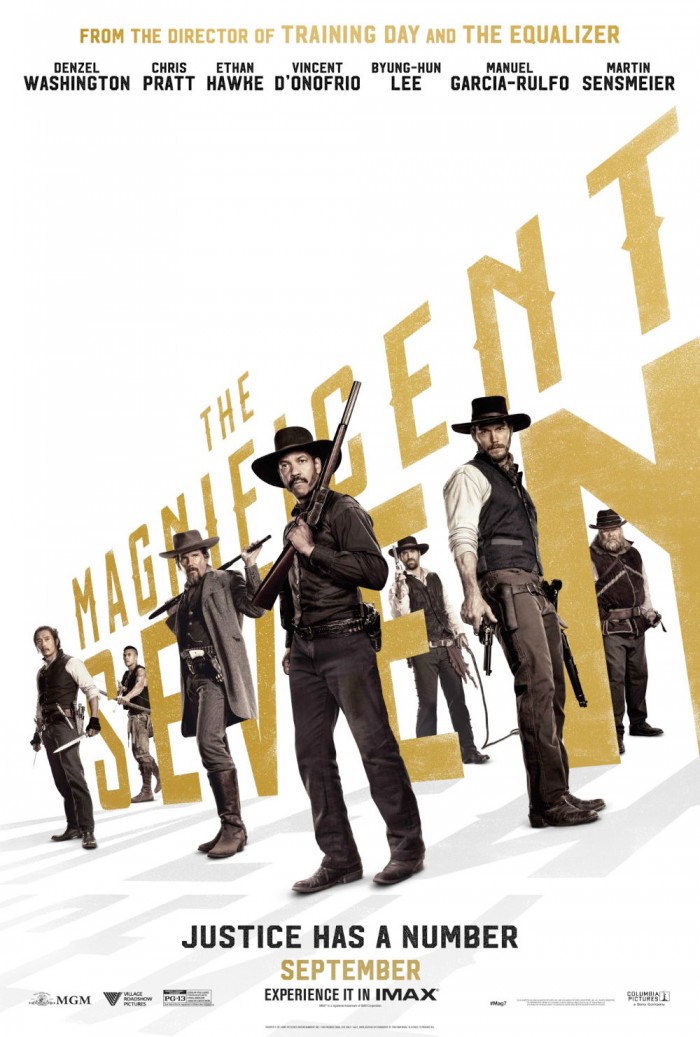 Director Antoine Fuqua brings his modern vision to a classic story in Metro-Goldwyn-Mayer Pictures' and Columbia Pictures' The Magnificent Seven. With the town of Rose Creek under the deadly control of industrialist Bartholomew Bogue (Peter Sarsgaard), the desperate townspeople employ protection from seven outlaws, bounty hunters, gamblers and hired guns – Sam Chisolm (Denzel Washington), Josh Farraday (Chris Pratt), Goodnight Robicheaux (Ethan Hawke), Jack Horne (Vincent D'Onofrio), Billy Rocks (Byung-Hun Lee), Vasquez (Manuel Garcia-Rulfo), and Red Harvest (Martin Sensmeier). As they prepare the town for the violent showdown that they know is coming, these seven mercenaries find themselves fighting for more than money.
The Magnificent Seven opens September 23.