'Star Trek Beyond' Barco Escape Teases The Three-Screen Experience With A Trailer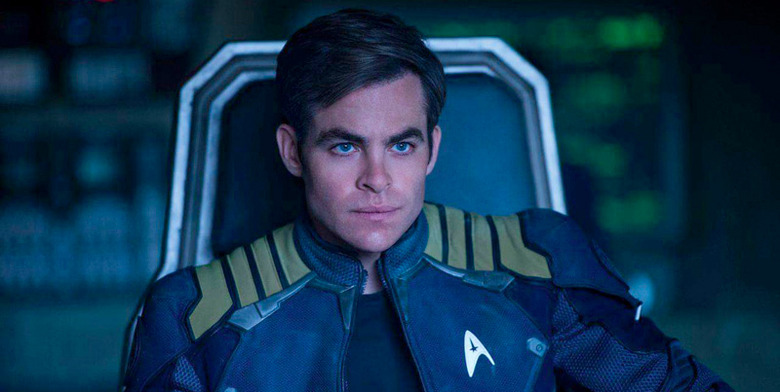 Next week brings Star Trek Beyond to theaters, and it sounds like the movie gets the franchise back on track after Star Trek Into Darkness stumbled a bit. Director Justin Lin is at the helm of the franchise, reinvigorating the sci-fi universe that was rebooted back in 2009 by J.J. Abrams. In a few days we'll find out if fans like the movie as much as critics have so far, but plans for Star Trek 4 are already in the works, so Paramount Pictures must be pretty confident.
Since Star Trek Beyond has the benefit of hitting theaters during the year that marks the 50th anniversary of the original series, it only makes sense that the sci-fi property that influenced the world of technology gets presented in a still experimental new format. We already heard Star Trek Beyond would get the three-screen Barco Escape treatment, and now a trailer teases just what that experience will be like for audiences near one of the just over a dozen locations that houses it.
Watch the Star Trek Beyond Barco Escape trailer after the jump.
If you're interested in seeing Star Trek Beyond in the Barco Escape format, here are the theaters where you can check it out, with most of them being in California and Texas.
Cinemark Lincoln Square Cinemas – Bellevue, WA
Village Cinema – Meridian, ID
Mary Pickford is D'Place – Cathedral City, CA
Roxy Stadium 14 – Santa Rosa, CA
Palladio 16 Cinemas – Folsom, CA
Century at Pacific Commons and XD – Fremont, CA
Camera 12 Cinema – San Jose, CA
Sierra Vista Cinema 16 – Clovis, CA
Cinemark XD – Los Angeles, CA
Cinemagic Hollywood 12 Theatres – Rochester, MN
Cinemark Legacy & XD – Plano, TX
Santikos Silverado 16 – San Antonio, TX
Santikos Silverado IMAX – Tomball, TX
Santikos Palladium AVX Entertainment – Richmond, TX
If you'd like to know more about the Barco Escape format and experience, check out our review of it when it was first used with The Maze Runner. Surely some advancements have been made since then to improve the experience, but at least you'll have a better idea of whether this is worth your money if the trailer isn't enough to convince you to check it out.
"Star Trek Beyond," the highly anticipated next installment in the globally popular Star Trek franchise, created by Gene Roddenberry and reintroduced by J.J. Abrams in 2009, returns with director Justin Lin ("The Fast and the Furious" franchise) at the helm of this epic voyage of the U.S.S. Enterprise and her intrepid crew. In "Beyond," the Enterprise crew explores the furthest reaches of uncharted space, where they encounter a mysterious new enemy who puts them and everything the Federation stands for to the test.
Star Trek Beyond opens in theaters July 22nd.