'Rogue One: A Star Wars Story' Sizzle Reel Breakdown: Going Beyond The Behind-The-Scenes Footage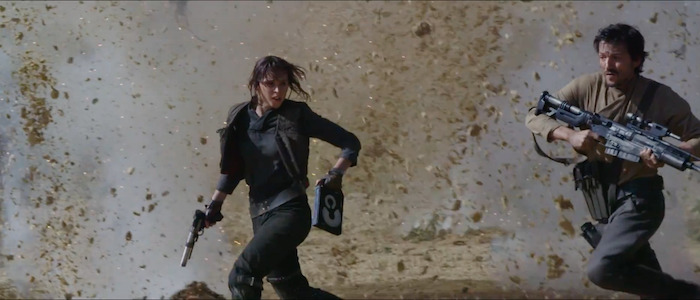 By now, you've probably watched the new Rogue One: A Star Wars Story sizzle reel that premiered at Star Wars Celebration. Heck, maybe you've watched it twice. Three times. But did you go through it frame-by-frame and pick out every exhausting detail like an insane person? Because I did. And I did it all for you. Let's take a look, shall we?
And please note that there are no direct spoilers here, but I ask questions and come to conclusion that could be seen as spoiler-ish. So use your best judgment here.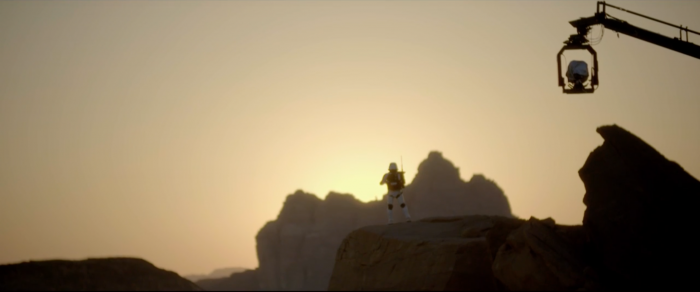 When society crumbles and everyone stops making Star Wars movies out of necessity, someone is going to be able to cut together a pretty fantastic supercut of every sunrise and sunset across the saga. This looks like it could be another one for that montage.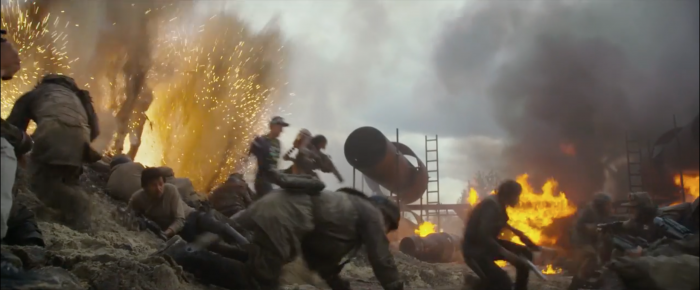 The key phrase that has been associated with Rogue One since the very beginning has been that it's a "war movie." This sizzle reel is full of images that back up that description, including this shot of soldiers charging forward as explosion erupt around them. There are a lot (a lot) of practical explosions on display in this footage.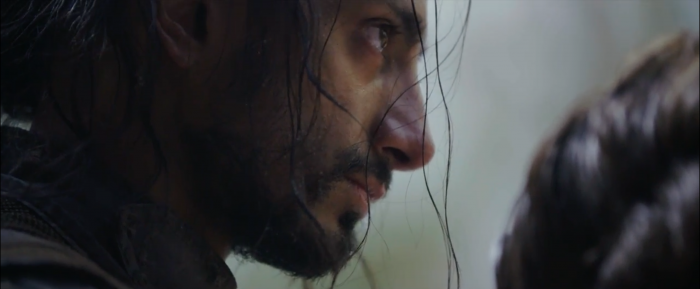 Here's a dramatic close-up of Riz Ahmed as Bodhi Rook, a pilot who signed up with the Imperials when they invaded and occupied his home planet. As Ahmed explained during the panel, working for an evil organization and actually seeing what they do firsthand encourages him to switch sides and offer his services to the Rebel Alliance.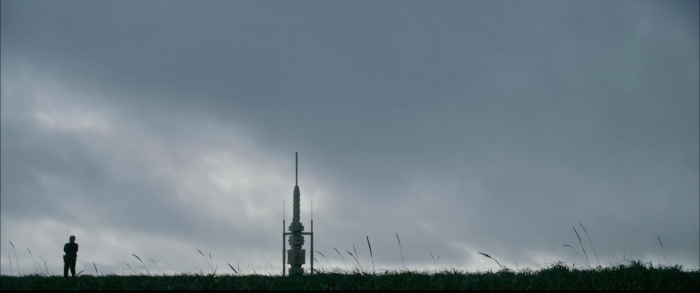 Rogue One can't lean as heavily on nostalgia as Star Wars: The Force Awakens (how can you compete with the Millennium Falcon and Han Solo?), but it can borrow some familiar imagery to sell that this is most definitely the universe you know and love. Case in point: that certainly looks like a moisture farm, or least similar technology.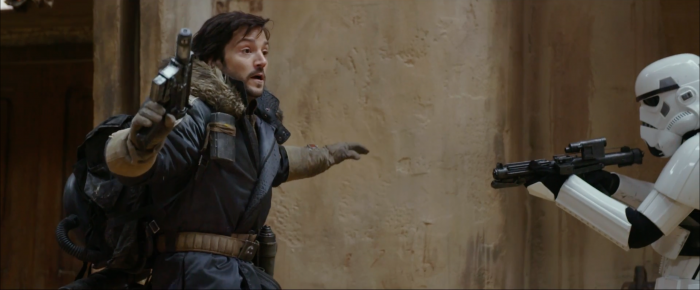 And now: a series of stills offering new looks at several Rogue One characters. First up is Mexican actor Diego Luna as Cassian Andor, the seasoned Rebel captain tasked with keeping Jyn Erso and this motley band of freedom fighters in line.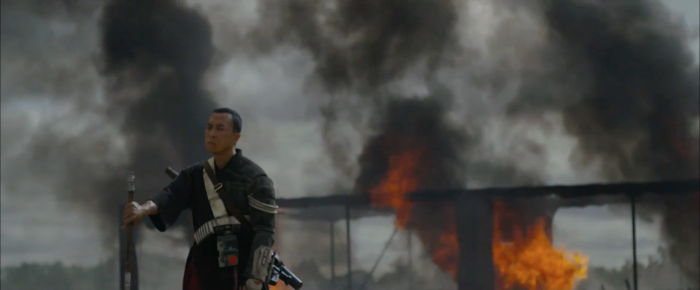 Next up is actor and martial artist Donnie Yen as Chirrut Îmwe, a blind warrior who believes strongly in the power of the Force without being a Jedi himself. If the Star Wars Celebration panel is to be believed, Chirrut and his buddy Baze Malbus end up meeting up with the rest of the group while on a pilgrimage to the planet Jedha, which is a spiritual site for believers (and has been occupied by Imperial forces).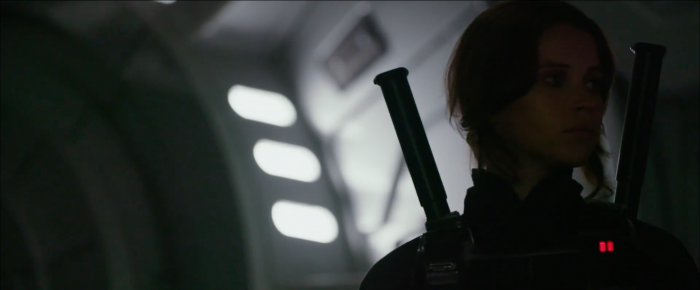 If you squint through the shadows, you'll note that Felicity Jones' Jyn Erso is wearing an Imperial uniform in this shot, a plot point that was revealed at the end of the first trailer. Later in this footage, another shot will seemingly reveal exactly what's going on here, so stick around.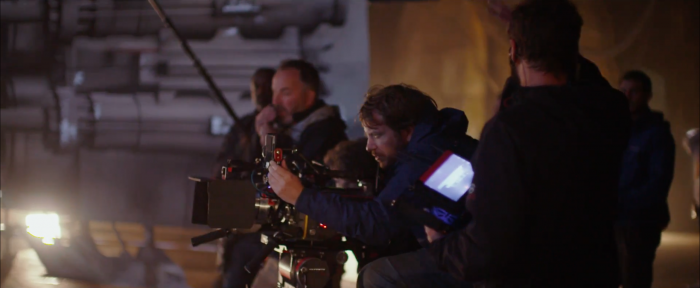 During the Celebration panel, Lucasfilm president Kathleen Kennedy noted that director Gareth Edwards could often be found operating the cameras on set himself. So here he is doing just that! Every director deserves a hero shot of some kind and this is as good as one of those can get.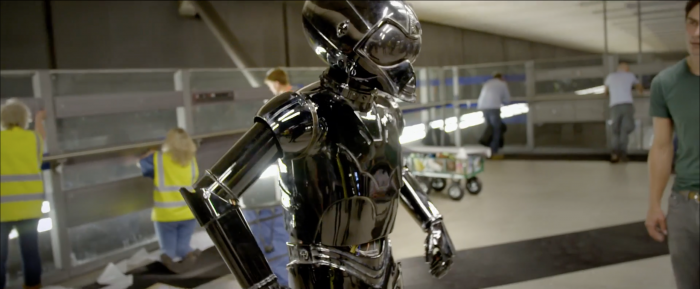 One of the new main characters in Rogue One is K-2SO, a reprogrammed Imperial droid played by Alan Tudyk in a motion capture performance. While the size of that character demands CGI, we can rest assured that the film will be full of plenty of guys-in-suits, playing robots the old fashioned way (and probably sweating buckets).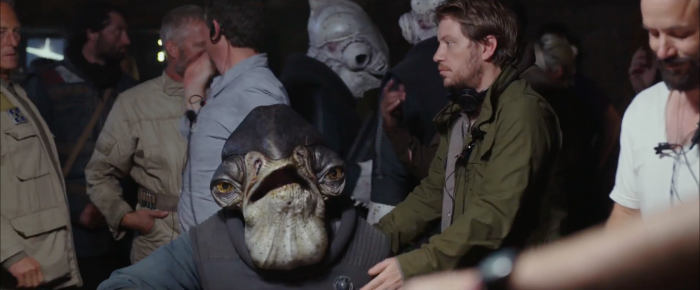 We don't know if everyone's favorite Mon Calamari, Admiral "It's a Trap" Ackbar, will show up in Rogue One. However, we can now see that a few of his people will pop up at some point, even if they're just part of a background shot. I like how they're different colors and how the one in the foreground appears older and a bit unhealthier than the others. Too often, sci-fi movies treat members of alien species as looking exactly like one another.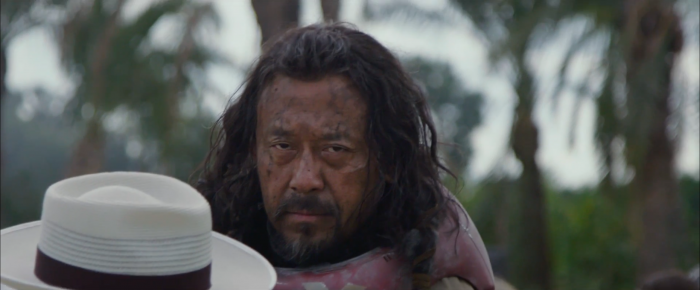 Is this Jiang Wen trying out his best steely stare or is he simply having a very long and very tiring day on set?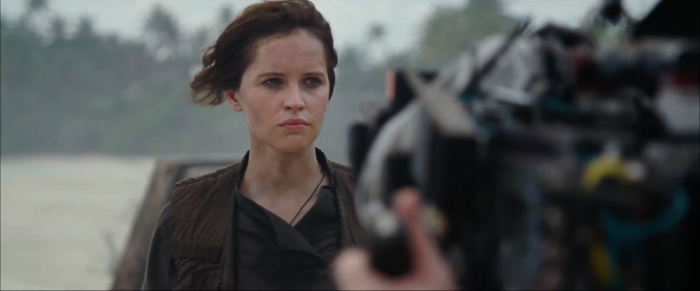 Same question for Felicity Jones.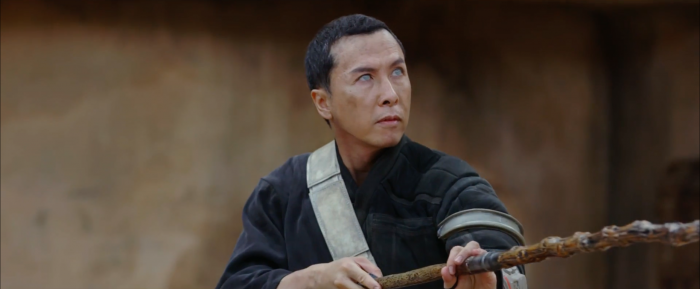 This shot offers a good close-up of Chirrut's staff, a weapon that we see him using to take down several Stormtroopers in this footage. Of course members of the most evil fighting force in the galaxy would underestimate a blind man.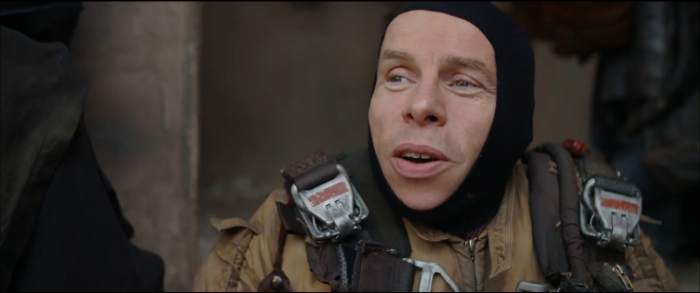 Yep, that's the always delightful Warwick Davis, who has played minor roles in Return of the Jedi, Star Wars: Episode I – The Phantom Menace, and Star Wars: The Force Awakens. Casting him in these movies has become something of a tradition, but you couldn't ask for a more enthusiastic cheerleader for the franchise.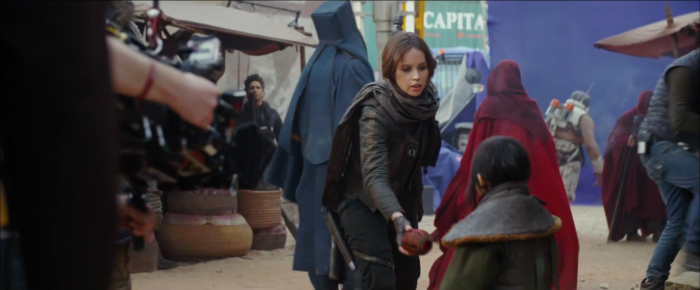 In both the first trailer and the sizzle reel, many shots take place in a bustling marketplace and we now know from the panel this is Jedha, the above-mentioned holy place. Anyway, here's a shot of Jyn handing a child some food, which locks her down as a "crook with a heart of gold," the same mold that gave us Han Solo.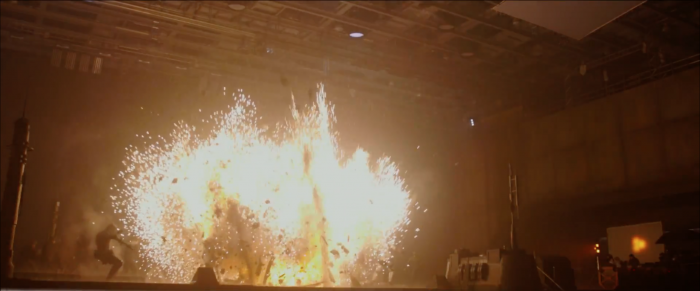 Practical explosion number two! Insert tangent about how modern blockbusters are at their best when they blend both practical and digital effects together and so on.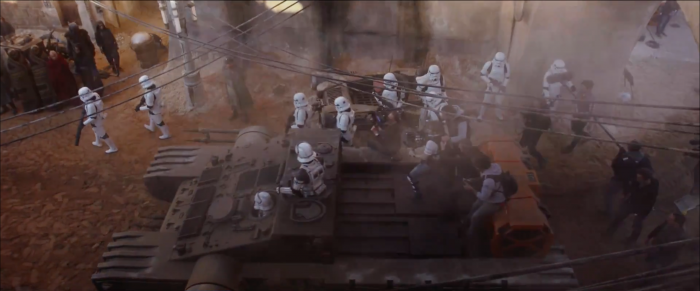 This shot of an Imperial patrol moving through the streets of Jedha is a loaded and uncomfortable image that should recall similar images you've seen in front pages and headlines since 2001. Whether or not Rogue One actually wants to do more than dip its toes into the complicated waters of rebels versus invaders and insurgents and occupiers is unknown, but the opportunity for conversation certainly looks like it will exist.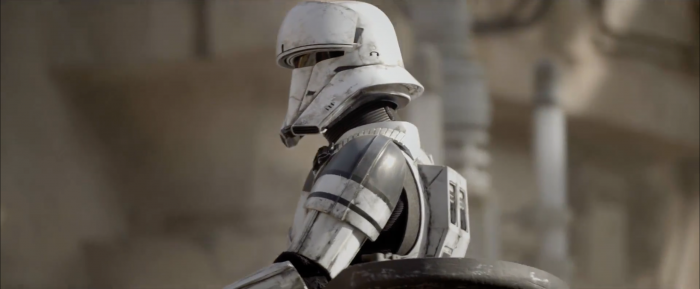 On a lighter note, here's one of several new Stormtroopers making their debut in Rogue One. This guy seems to be a tank commander of some kind.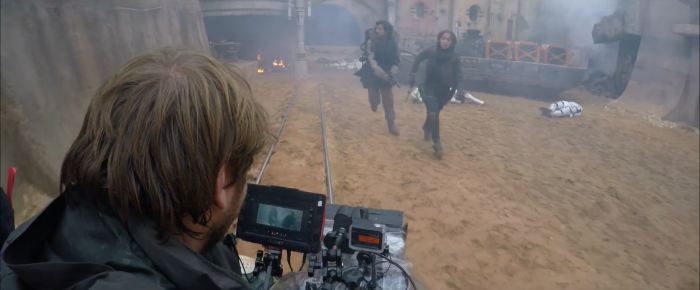 Rogue One cinematographer Greig Fraser previously shot the incredible Zero Dark Thirty, so you know this film will be filled with dynamic and intense action shots. This dolly shot, with Cassian and Jyn running through the streets of Jedha as the camera moves with them, looks right up his alley.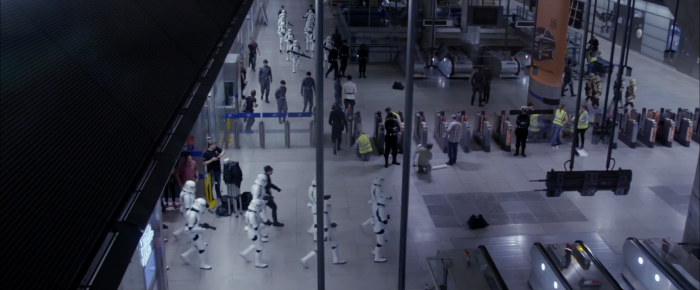 During the panel, director Gareth Edwards explained that he's always wanted to shoot a science fiction movie in a London tube station and Rogue One made that dream come true. Once you realize that this Imperial interior is actually a train station, you can't quite un-see it.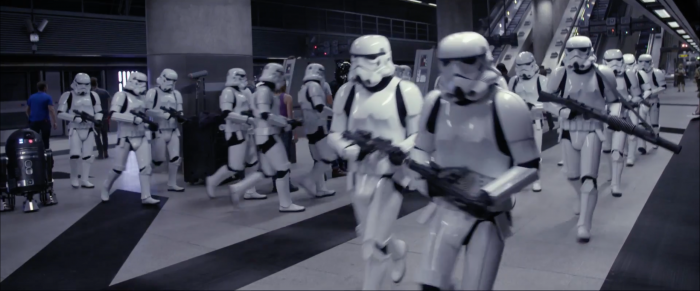 Still, it's a station that looks exactly like something the ruthlessly efficient and colorless Empire would construct.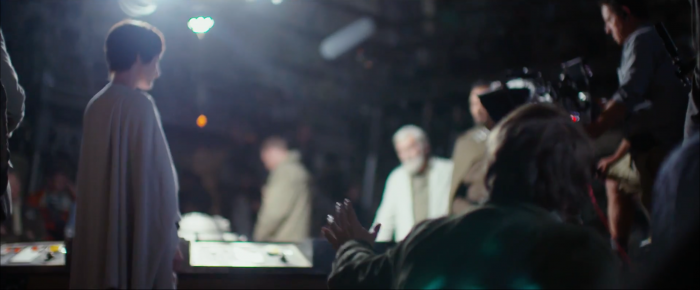 The focus of this shot is Rebel leader Mon Mothma (Genevieve O'Reilly), making her first appearance in a Star Wars movie since Return of the Jedi. However, you should not the out-of-focus man standing across the table. That certainly looks like it could be Jan Dodonna, the Rebel general who planned the attack on the Death Star in the original Star Wars (where he was played by Alex McCrindle).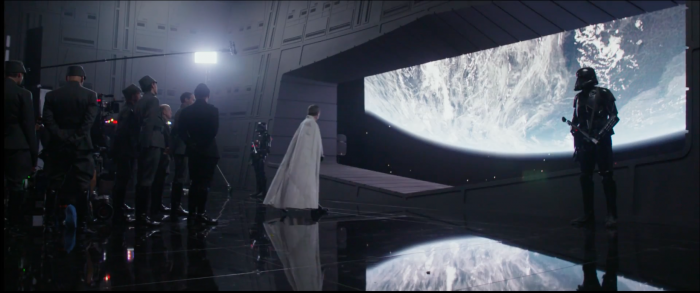 Yes, this is a good look at Ben Mendelsohn's new villain, Director Orson Krennic, and his squad of black-suited Death Troopers, but it's also a nifty look at how the Rogue One shoot appeared to utilize on-site projection instead of simple green screen. It surely helps the actors when they can actually visualize what they're seeing out that spaceship window.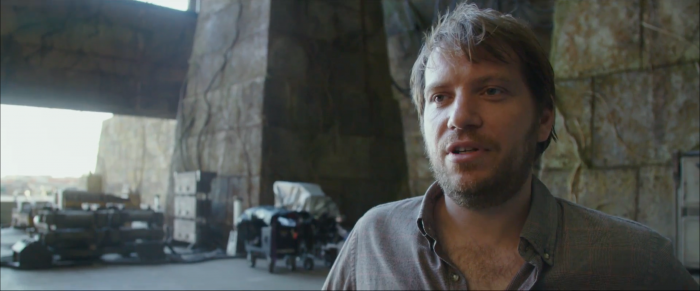 For this talking head interview, Gareth Edwards decided to stand in front of the walls of the Massassi Base on Yavin IV, better known as where the Rebel Alliance makes its last desperate stand when the Death Star comes bearing down on them in the original Star Wars.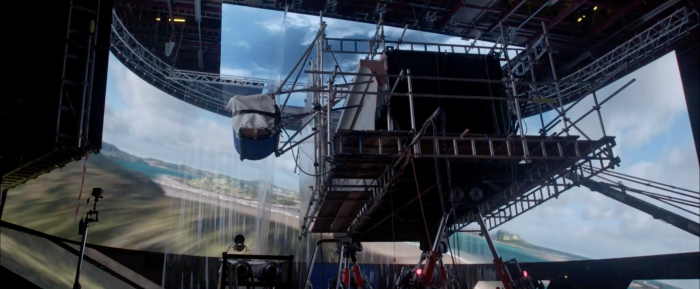 As you can see, that is a spaceship set on a gimbal being operated in front of a projected screen. The blend of practical and digital effects involved in the making of this movie look astonishing.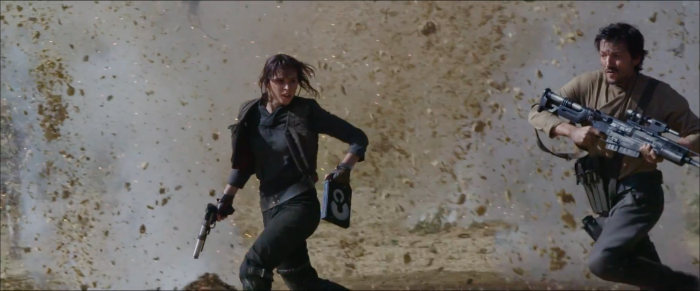 This may look like a simple action hero shot of Jyn and Cassian running across the beaches of Scarif, the paradise planet where the Death Star was constructed (you can see it in orbit in the film's new poster). However, note what Jyn is carrying in her hand. I could be going out on a limb here, but could those be the Death Star plans? Could she be rushing the key to the galaxy's salvation to safety? Maybe. Perhaps. All we know is that those plans somehow end up in the possession of Leia Organa shortly after the events of this film.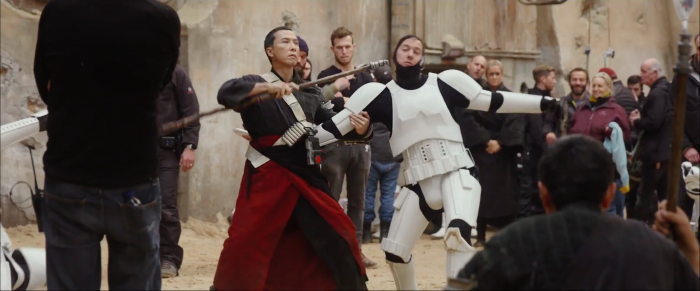 Here's Donnie Yen practicing kicking Stormtrooper ass between takes. He may not wield a lightsaber, but Chirrut seems to be a guy very much in tune with himself and his abilities.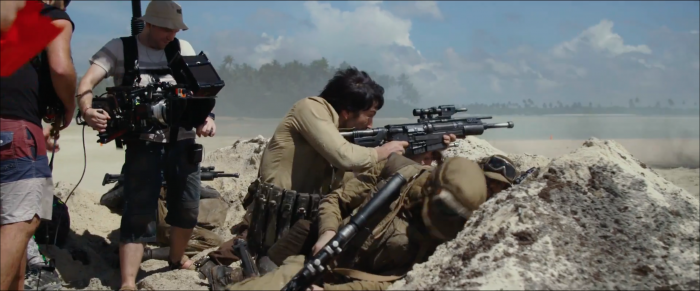 Several of the shots in the reel look they they could have been torn straight out of a traditional war film.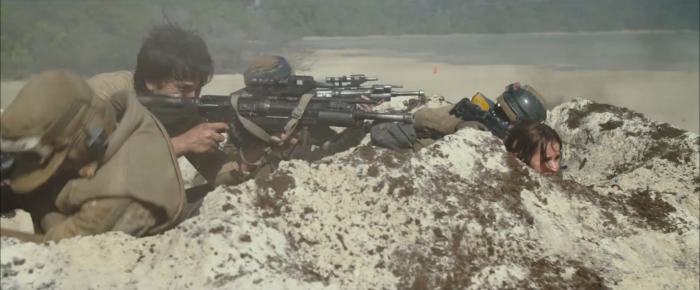 In fact, this shot of Cassian hunkering down on Scarif could easily be torn straight from a World War II movie set in the pacific. Swap out those blasters and make some uniform adjustments and suddenly you're in 1943. This footage is really selling that war movie tone.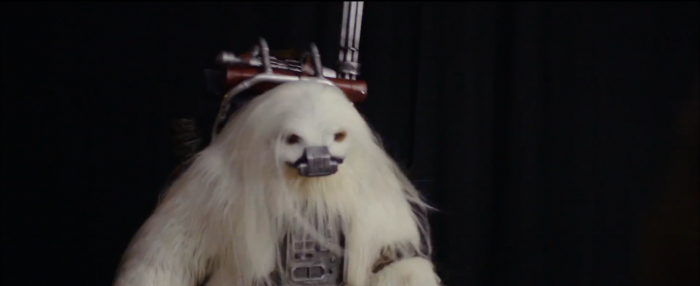 Who the s*** is this guy and when can we learn more about him? I want to know everything there is to know about cyborg yeti right now.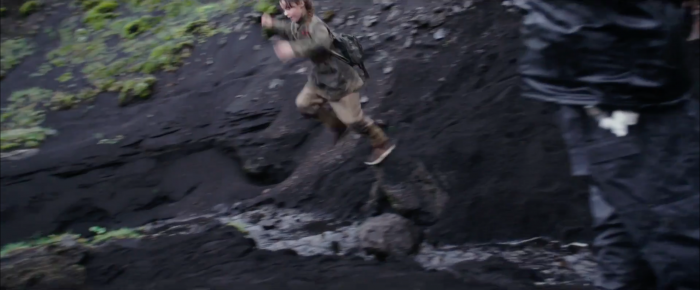 We know that Jyn has been a troublemaker since a young age, so is this shot of a young girl leaping over rocky ground a look at Felicity Jones' character as a youngster? It certainly seems possible that this is a flashback.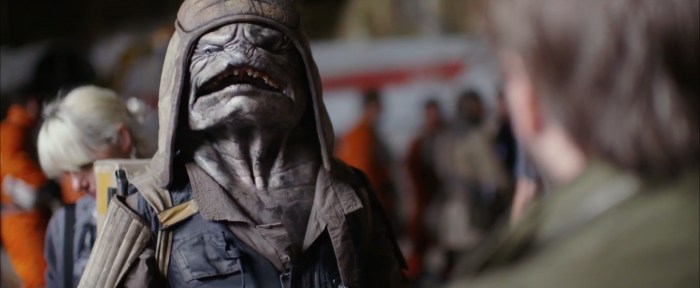 Cool shot of a random new character #1.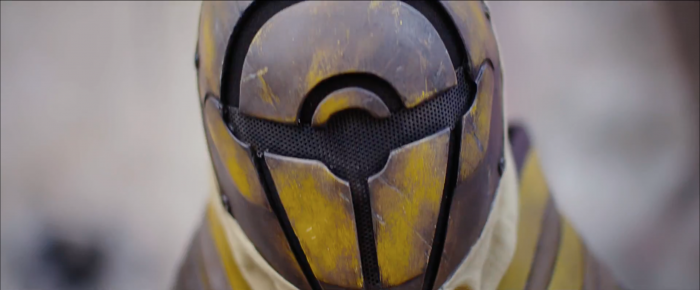 Cool shot of a random new character #2.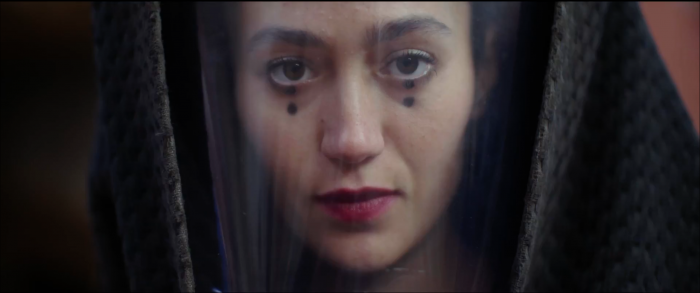 Cool shot of a random new character #3.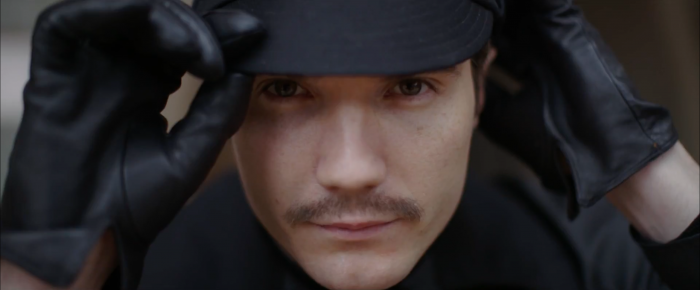 Cool shot of a random new character #4.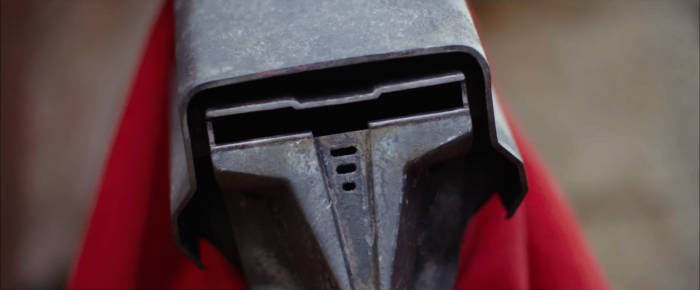 Cool shot of a random new character #5.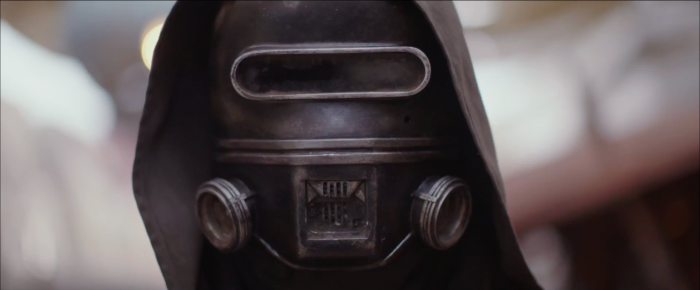 Cool shot of a random new character #6.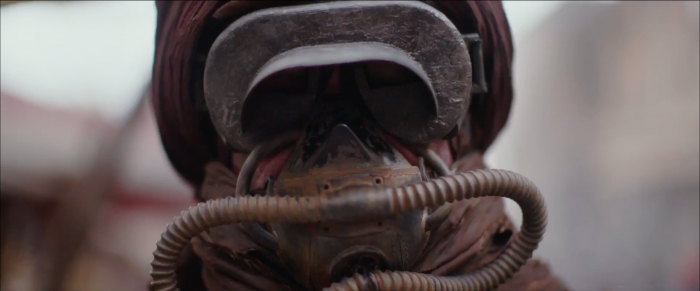 Cool shot of a random new character #7.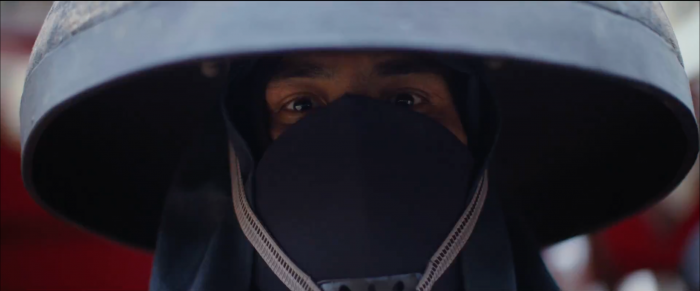 Cool shot of a random new character #8.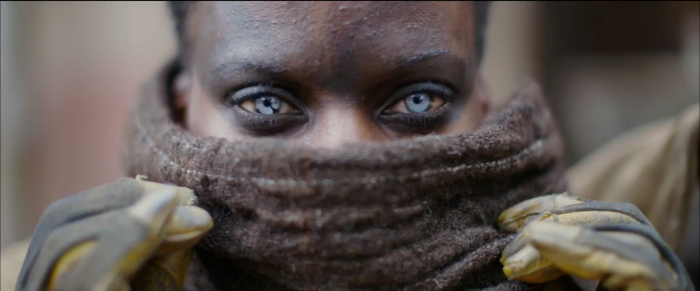 Cool shot of a random new character #9.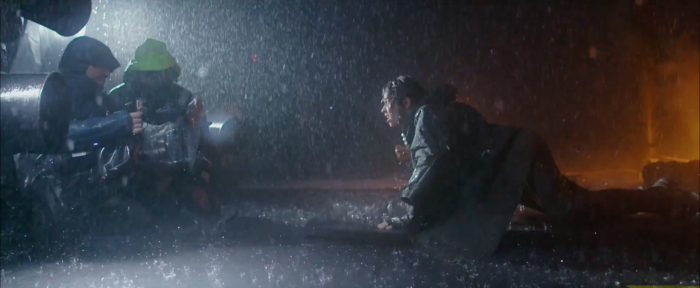 Sure, maybe they could have used to CGI to enhance this shot of Jyn being blasted by the elements, but why do that when you can actually drop a couple thousand gallons of water on Felicity Jones' head? Hooray for practical effects!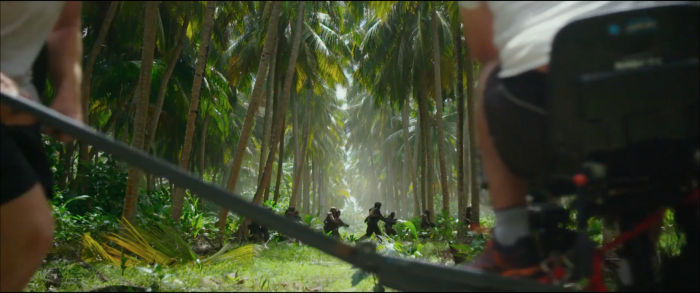 Here's another moment that looks like it was torn straight from a World War II movie. I can't wait to see what these jungles look like through Greig Fraser's lens.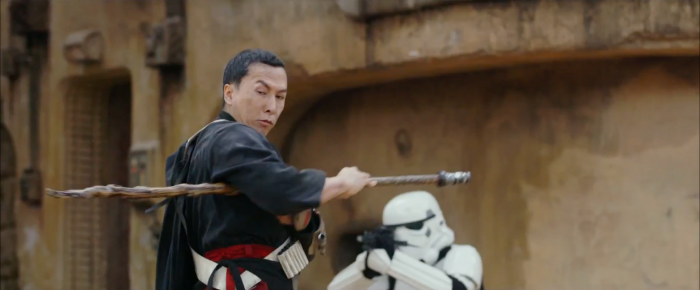 Because you demanded it, here is another shot of Chirrut giving a few unsuspecting Stormtroopers the Donnie Yen treatment.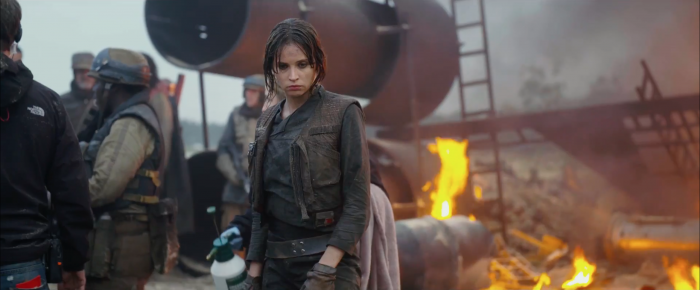 Because you demanded it, here is another shot of Jyn looking despondent in front of flaming rubble.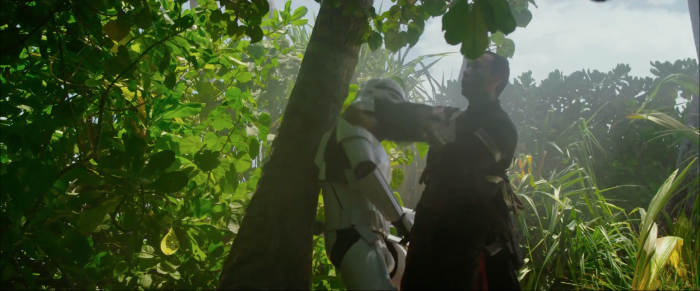 And because you demanded it again, here is yet another shot of Chirrut taking down a Stormtrooper, this time in the jungles of Scarif.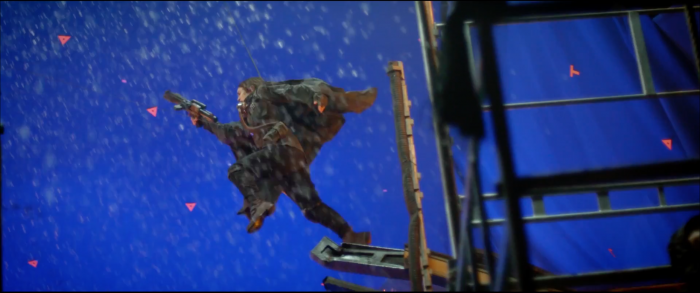 And because you're still demanding things from me, here's a shot of Felicity Jones leaping through the rain like a real action hero. We can safely assume that the blue screen behind her will eventually transform into something very cool.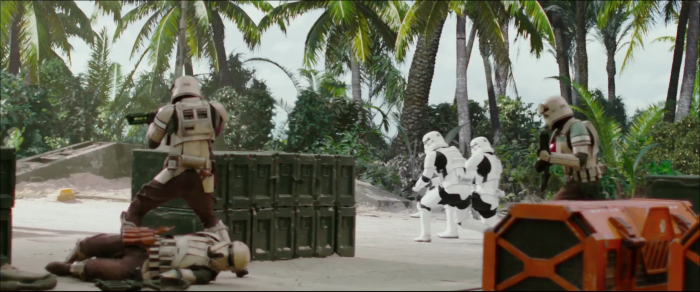 In addition to the traditional white-armored Stormtroopers, it looks like Scarif will be guarded by those guys in beige, who look like they were designed for desert and beach combat. You get a new Stormtrooper and you get a new Stormtrooper and you get a new Stormtrooper...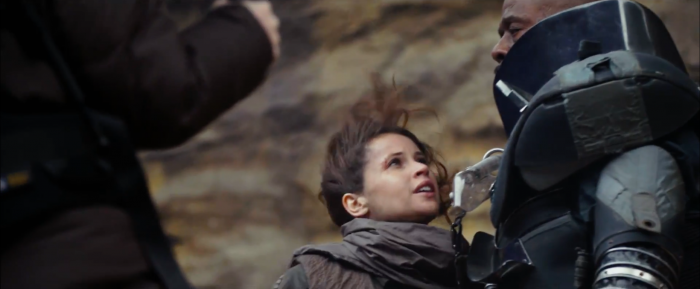 Here's one of our only glimpses of Forest Whitaker's Saw Gerrera in the trailer, although this angle does allow us to see just how bulky his armor really is. It certainly looks like it may be keeping him alive...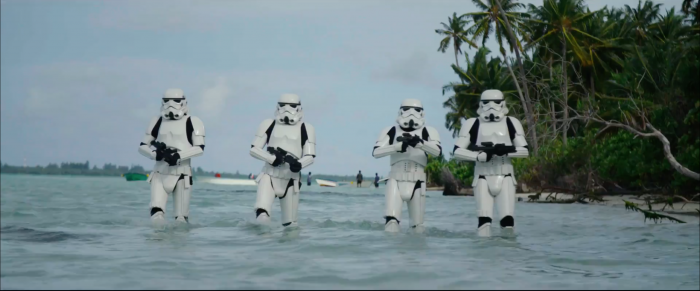 During the panel, Gareth Edwards joked about making Scarif a tropical paradise so they had an excuse to visit the Maldives. In any case, the location shooting looks gorgeous and seeing Stormtroopers in these surroundings is both beautiful and chilling.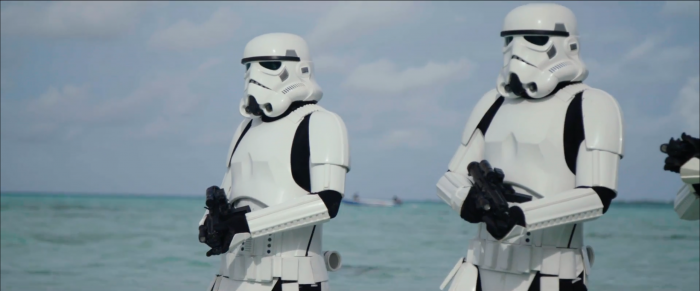 Seriously: these shots look amazing.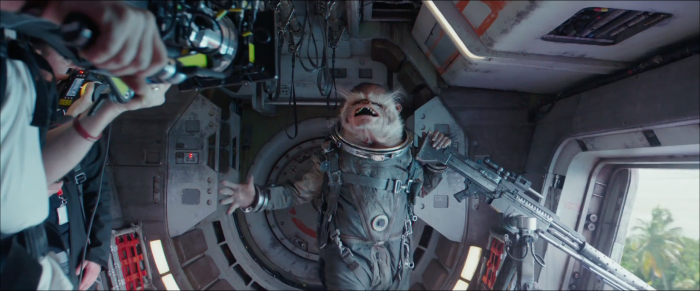 Who is this guy and why is he your new favorite Star Wars character?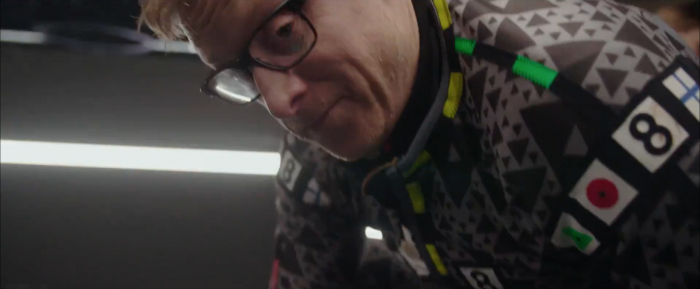 Alan Tudyk's K-2SO will be brought to life through motion capture technology (and you can check out a first look at the fully realized droid over here), but here is the man himself in his mo-cap suit.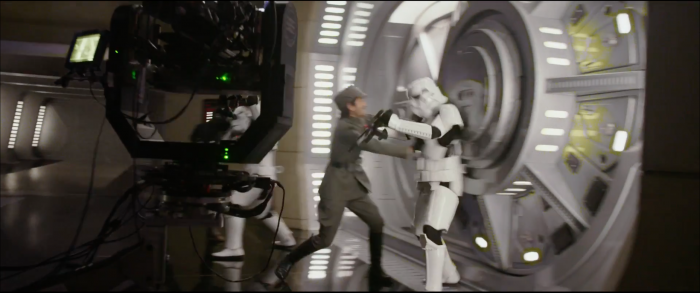 Yep, that is Cassian dressed up like an Imperial officer, so now we know why Jyn was seen wearing Imperial garb of her own. These two are disguised for some kind of infiltration mission.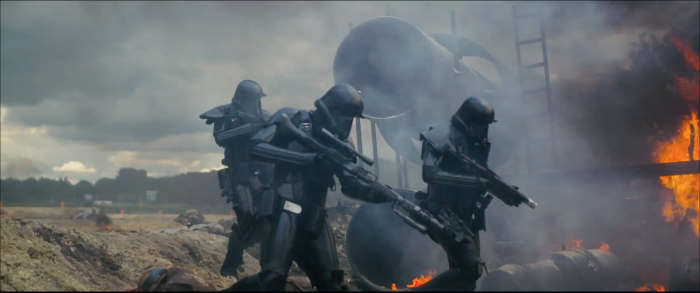 Once you get used to the potentially silly name, the Death Troopers certainly look cool (and they certainly look like the number one cosplay outfit you'll see at Comic-Con next year). The thought of a team of Stormtroopers who don't fall so easily is enticing and frightening.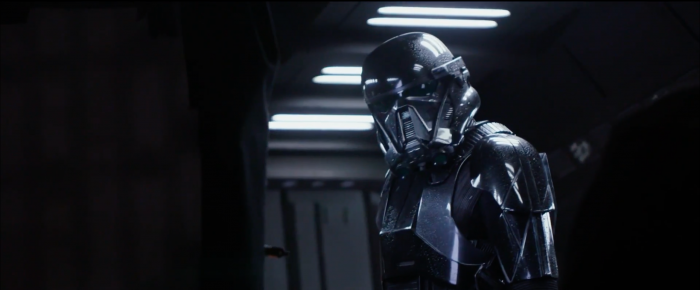 Start taking notes, cosplayers.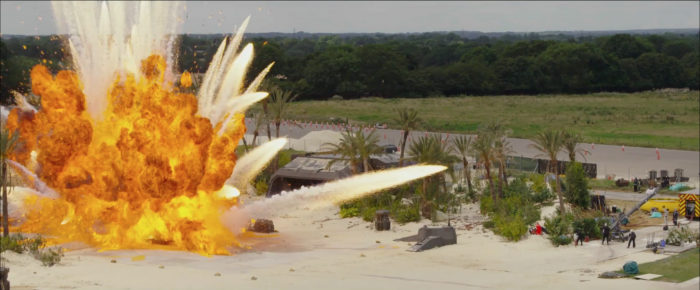 Practical explosion number 3: the Scarif version!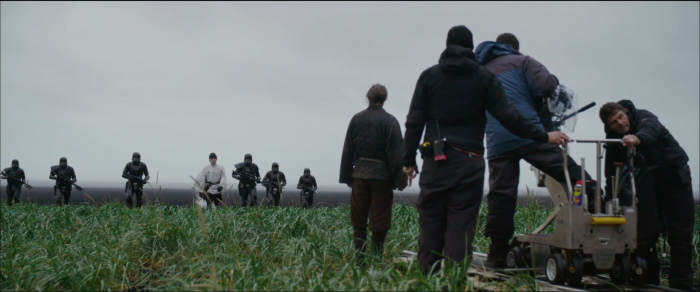 Director Krennic may have the uniform of a bureaucrat, but as this shot reveals, he's not above leading his squad of Death Troopers on the field. Unlike Grand Moff Tarkin, he's an Imperial officer who's not above getting his hands dirty.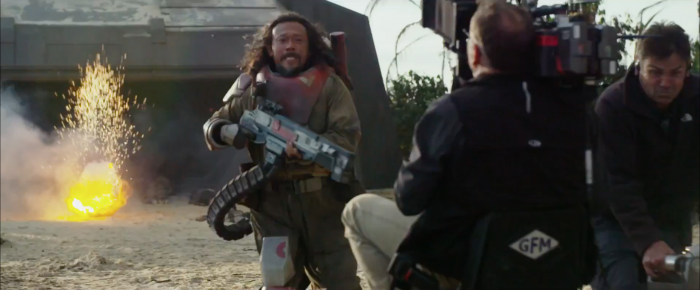 Jiang Wen's English is limited, so he wasn't able to reveal too much during the panel. However, he did reiterate time and time again that Baze Malbus carries a very big gun and here he is wielding that very big gun.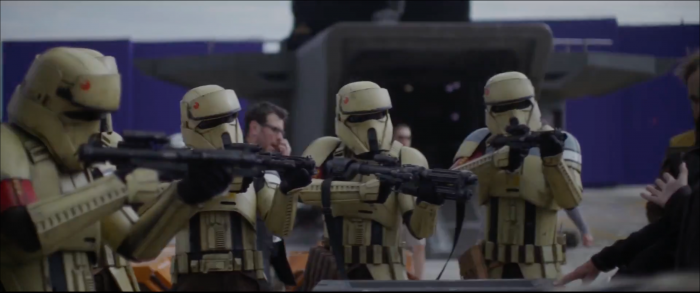 Here's another look at those beige-suited Stormtroopers, just in case you want to go against the grain and not dress up like a Death Trooper for Comic Con.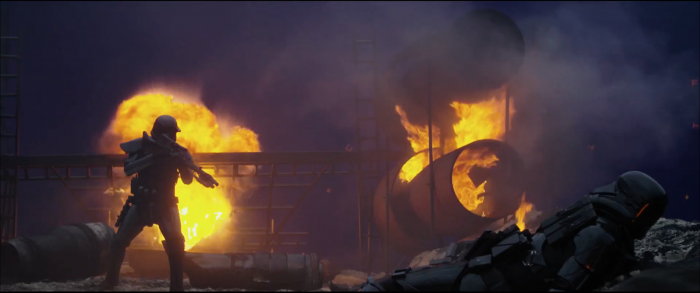 But let's face it: those Death Troopers look much cooler, especially when they're surrounded by flames and destruction.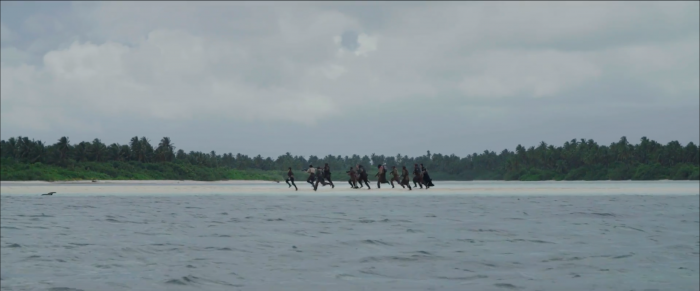 I don't know about you guys, but I think I know a valiant, noble, and potentially ill-fated charge into battle when I see one.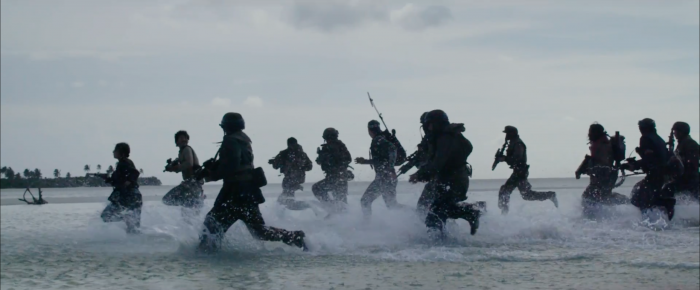 Yep, definitely a valiant, noble, and potentially ill-fated charge into battle.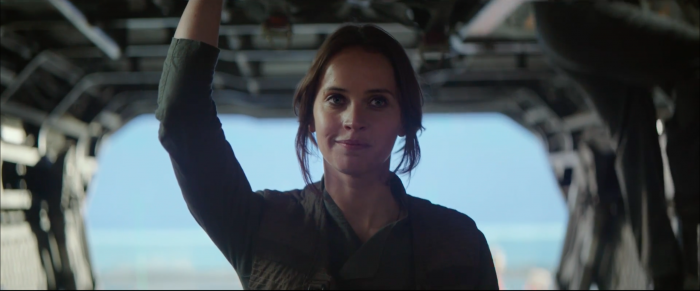 May the Force be with you, indeed.