'Rebirth' Trailer: ...And That's Why You Never Join A Cult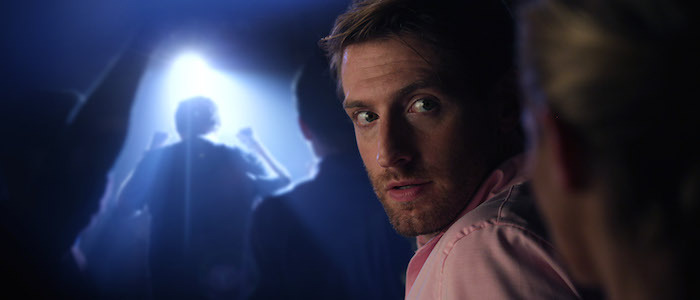 One of these days, I'd like to the be kind of person who gets a thrill by looking over numbers and spreadsheets. And on that day, I would like to dig into Netflix's business model, which seems to be focused entirely on acquiring as many original movies and shows as possible, building a library that has been fairly consistent in its quality over the years. I'll never stop giving Netflix a hard time over their dwindling film library, but I find many of the projects they produce and acquire to be worth my time.
And that brings us to Rebirth, the first in a series of low-budget independent projects Netflix has acquired and fully financed for $2 million. For years, movie fans have wondered why major studios were spending $200 million on single movies instead of using that money to finance countless small movies with lower overheads and expectations. Well, Netflix seems to be giving that approach a shot and the first film out of the gate is a creepy cult thriller starring the stoner from The Cabin in the Woods.
Of course, that stoner is actually the wonderful Fran Kranz, who is cast here as as white collar father and husband who meets up with an old friend (played by Adam Goldberg) who convinces him to take a chance on a seminar called Rebirth. As you can see in the trailer below, it doesn't take long for things to go straight to psychological thriller hell. Kat Foster, Nicky Whelan, Harry Hamlin, Andrew J. West, Sheryl Lee, Pat Healy, Eric Ladin, Luis Geardo Méndez, and Steve Agee round out the rest of the cast.
Rebirth is the sophomore effort from director Karl Mueller, who previously directed Mr. Jones in 2013. Mueller has been working in the low-budget genre arena for a few years now, writing the screenplays for movies like The Devil's Hand and The Divide. I have no strong opinions on this work (although the trailer for Rebirth looks pretty intense), but I love seeing a company as large as Netflix take a chance on a filmmaker like this. I'll be checking out Rebirth when it hits Netflix in a few days and I'll be keeping an eye out for the other low-budget projects Netflix is financing through this initiative. This is an experiment worth tracking.
Rebirth drops on Netflix on July 15, 2016. Here's the official synopsis:
Get up. Go to work. Come home, dinner, bed, do it all again. That's life, every day, every year, until you die — unless you've got what it takes to be reborn. Rebirth gives a new lease on life, but only if you're willing to pay the price.