Original 'Planet Of The Apes' Returns To Theaters For Two Nights At The End Of July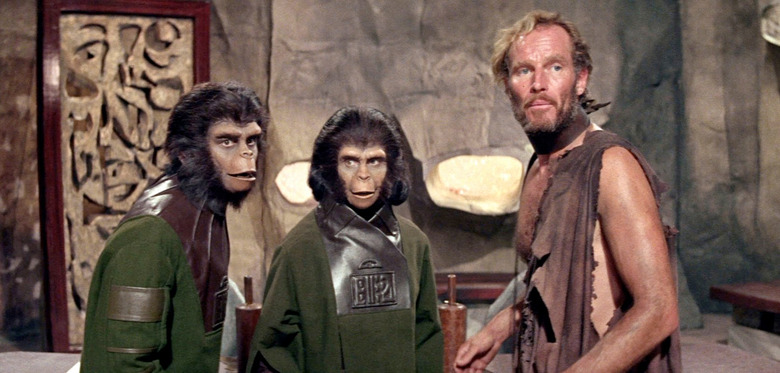 Even though this year doesn't mark a special anniversary for the classic 1968 sci-fi adventure Planet of the Apes, that doesn't mean you don't have a good reason to see the movie on the big screen. And the good news is that at the end of the month, Turner Classic Movies and Fathom Events will give you the opportunity to do just that.
As part of the year-long programming initiative called TCM Big Screen Classics, the original Planet of the Apes starring Charlton Heston will be returning to theaters towards the end of July for just two nights in select theaters across the country. Get all the details on Planet of the Apes in theaters after the jump.
Here's the original trailer for Planet of the Apes:
Planet of the Apes can be seen in more that 650 select theaters on Sunday, July 24 and Wednesday, July 27 at 2pm and 7pm local time on each day. As has become customary, TCM host Ben Mankiewicz will introduce the film and provide some commentary afterwards as well.
For a complete listing of the theaters showing Planet of the Apes and links to buy tickets at the nearest theater, just head over to the Fathom Events page right here. In addition, here's the promo for the film's return to the big screen:
There are plenty other classic movies coming to the big screen as they year goes on, and we'll be sure to highlight these events as details on them become available.
What other classic movies do you want to see on the big screen?