Justin Timberlake, Kate Winslet & More To Star In Woody Allen's Next Film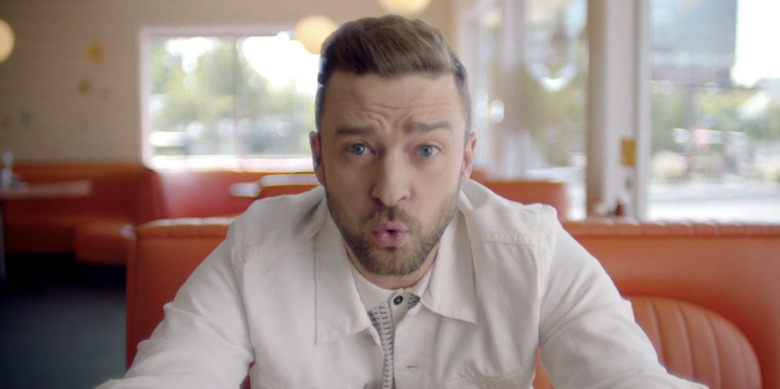 The primary cast of the next film from director Woody Allen has been revealed, and it has the filmmaker yet again pulling in some talent he hasn't worked with before, including a couple of surprising names.
Justin Timberlake gets a chance to work with an iconic director again with a role in Woody Allen's latest film while Kate Winslet will work with the filmmaker for the first time in her decorated career. But they aren't the only ones. Find out more about the cast of Woody Allen's next movie after the jump.
Along with Timberlake and Winslet, the other two names coming on board are James Belushi (who has apparently outgrown being "Jim" Belushi) and indie darling Juno Temple. However, as is customary with Woody Allen movies, we have no idea what characters any of these actors will be playing or even what the movie is called.
Easily the best work Justin Timberlake has turned in came when he worked with David Fincher for The Social Network but he also turned in a solid but brief supporting turn in Inside Llewyn Davis with the Coen Brothers. His casting is a bit surprising, but Allen seems interested in pop stars acting in his work lately since he just lined up Miley Cyrus to star in his developing TV series for Amazon.
As an actor, Timberlake has had more success on the comedic front, but his dramatic work has left something to be desired most of the time. Depending on what kind of Woody Allen movie Justin Timberlake is getting himself into, he could get a chance to stretch both his comedic and dramatic chops.
With Winslet, it's actually surprising to realize that she's never starred in a Woody Allen movie before. She seems like the kind of actress who would have at least appeared in one of them, but maybe that's just because Roman Polanski's Carnage feels like it could have been one of Allen's darker films.
In addition, Allen seems to be keen on giving comedians who used to have stronger careers a shot at resurgence. Previously Allen brought Andrew Dice Clay in to star in Blue Jasmine, and now he's giving James Belushi. The actor hasn't done much of note since his series According to Jim came to an end, and this will undoubtedly be the most high profile project he's taken on in years. Perhaps this could begin a whole new phase in his career.
Finally, Juno Temple has the potential to be Allen's latest muse, joining the ranks of recent actresses like Emma Stone and Scarlett Johansson who end up working with the filmmaker for multiple films. Temple has given fantastic performances in a variety of indie films, but she's probably best known for a small role in The Dark Knight Rises and her recent turn on the first season of Vinyl. She's a wonderful actresses with an impressive range and should be a great part of this cast.
In the meantime, we're waiting for Woody Allen's new film Cafe Society to arrive in New York and Los Angeles on July 15 with a national release coming in the weeks after along with a streaming run on Amazon for Prime members. There's a good chance this new movie will end up on Amazon too. Stay tuned for more.