Sequel Bits: 'Transformers: The Last Knight,' 'Star Trek Beyond,' 'Jason Bourne,' 'Deadpool 2,' 'Saw: Legacy'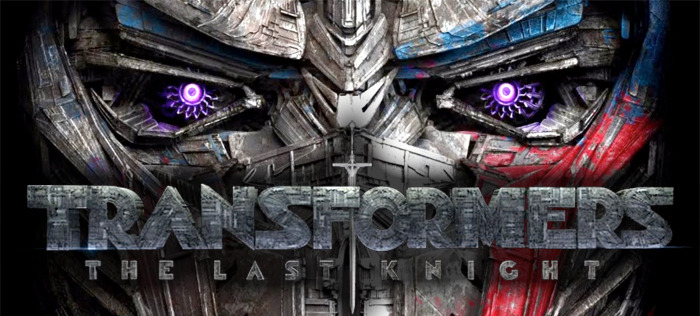 In today's edition of Sequel Bits:
Transformers: The Last Knight goes to Detroit, blows stuff up.
A look at the visual effects of Star Trek Beyond.
Jackie Chan joins The Nut Job 2.
A new Jason Bourne TV spots teases a wider conspiracy.
Ryan Reynolds shares an excellent (fan-made) poster for Deadpool 2.
Saw: Legacy is looking to start filming later this year.
John Turturro still wants to make that The Big Lebowski spin-off.
Filming on Transformers: The Last Knight has moved to Detroit's Packard Plant and a whole bunch of images, both official and unofficial, have shown up online. For a galley of unofficial stuff snapped by passers-by, Transformer World has got you covered. It's all fairly typical of a Transformers movie and you probably know whether or not this is your thing by now.
Surfs up, @isabelamoner! #transformers
The Transformers movie Instagram page also offered a look at the set, starting with this brief video featuring young star Isabela Moner navigating a train car that has, uh, seen better days.
Fourth of July people! #transformers A photo posted by Michael Bay (@michaelbay) on
And then there's this dynamic set pic, which drives home the fact that yes, this is very much a Michael Bay movie. Say what you want about the man, but few modern filmmakers showcase this kind of giddy love for enormous practical explosions and mayhem.
Me in the white. Creating some wicked action. In 116 degrees.#transformers
Finally, Bay shared this photo of himself on set as his crew rigs up some kind of car-related stunt. I have no idea where this going exactly, but I think we can all agree that neither of this automobiles will be driving away from this scene intact.
"I volunteered because of a lie." On July 29, Matt Damon is #JasonBourne.https://t.co/mbbgixZeV6

— #JasonBourne (@jasonbourne) July 5, 2016
Sure, The Bourne Ultimatum did a pretty fine job of seemingly wrapping up every loose end around Jason Bourne's dark and secretive history, but as this new TV spot for Jason Bourne proves, there is somehow even more to this conspiracy. It seems that Tommy Lee Jones' character has a few dark secrets about what happened to Bourne's father, which is seemingly the only excuse this seemingly retired spy needs to leap back into action and start breaking necks again.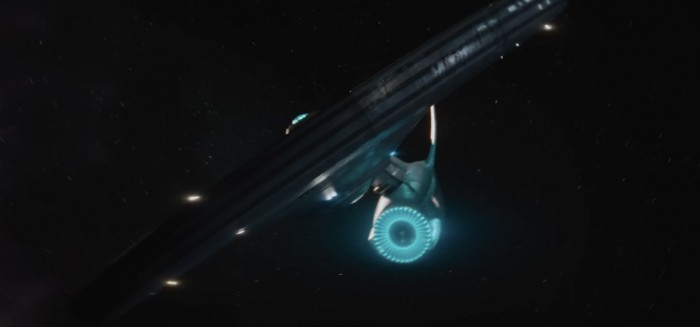 Trek Movie has shared a few quotes from Star Trek Beyond VFX supervisor Peter Chiang about his work on Justin Lin's new film and they're good stuff. For example, here's how they developed the new look for warp drive, a nifty "bubble" effect that we saw in the most recent trailer:
Right from the outset, I was presenting Justin with ideas on how this could look, we did studies on how light is bent by gravitational lensing, then looked at high-speed shooting of 3000 to 4000 fps to see how bullets create a wake as they travel through water. We also scrutinized images of planes and their vapor trails as they go beyond the sound barrier. I imagined multiple shock waves building up and stacking on one another, forming this layer ahead of the vessel. That tells us we're traveling at high speed and gives a dimensional quality to it.
You can read more quotes, including details on how they redesigned aspects of the Enterprise, at the link above.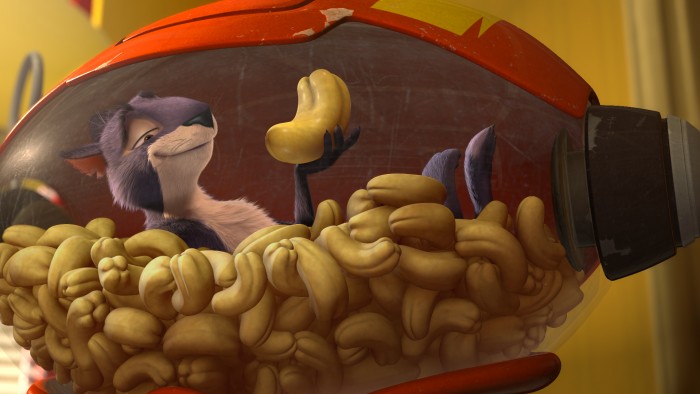 The Nut Job was a modest success when it opened in 2014, grossing $120 million worldwide and becoming one of the most successful independent animated films of all time. So of course The Nut Job 2 is in production and of course it will follow in the footsteps of its predecessor and cast a bunch of celebrities as the talking animals who drive the story. Deadline reports that Jackie Chan is the latest addition to the cast and he will play "Mr. Feng, the highly territorial leader of a gang of city mice." Sure, why not? Anyway, here's how Deadline describes the plot of the sequel:
The sequel follows the adventures of Surly Squirrel when the evil mayor of Oakton decides to bulldoze Liberty Park and build a dangerous amusement park in its place. Surly and his ragtag group of animal friends need to band together to save their home, defeat the mayor, and take back the park.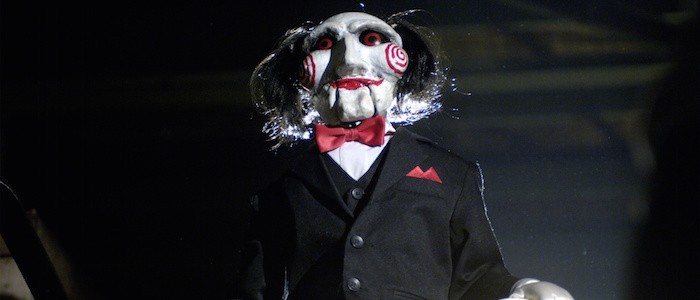 Like many horror franchise, the Saw series was huge until it wasn't, delivering diminishing returns over seven entires until the public officially turned away from the franchise with Saw: The Final Chapter in 2010. But like other horror series that have featured sequels whose subtitles imply finality, this series is making a comeback with Saw: Legacy, which is reportedly set to film in Toronto this September. Details are unknown and there's not even a director yet, but Josh Stolberg and Pete Goldfinger have written the screenplay and longtime producers Dan Heffner and Oren Koules will be back. If these movies keep on following other horror tends, we're about two movies away from Jigsaw going to space.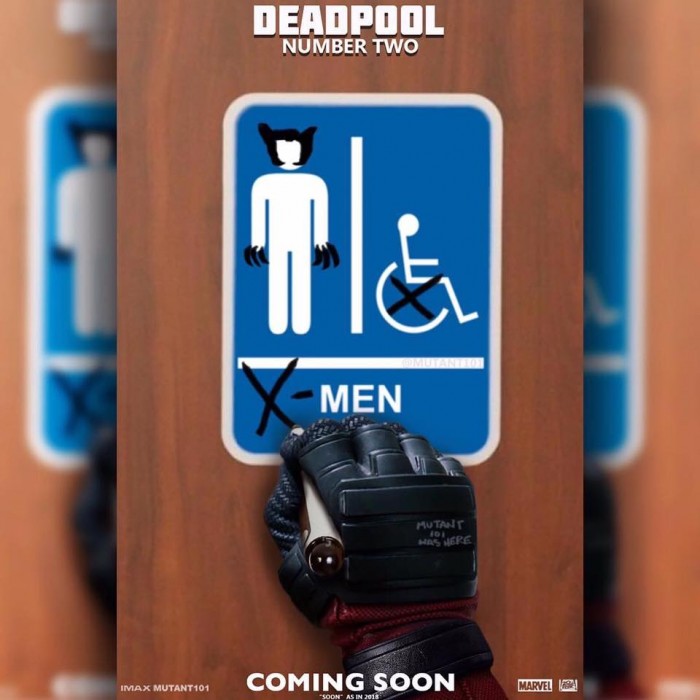 We all know that Deadpool 2 is happening. The first film was an enormous domestic and international hit, taking a modest (for a superhero movie) budget and returning $781 million. 20th Century Fox even has untitled Marvel movies set for October 6, 2017 and January 12, 2018 and you should go ahead and bet your life savings on one of them being the Deadpool sequel. Anyway, the real news here (and it's even real news) is that a fan made a very funny and very much in-character poster for a new Deadpool movie and Ryan Reynolds shared it, which lent it a bit more authenticity than your average fan-made movie poster. Heck, Fox could do worse than simply hiring this person to make an official one-sheet.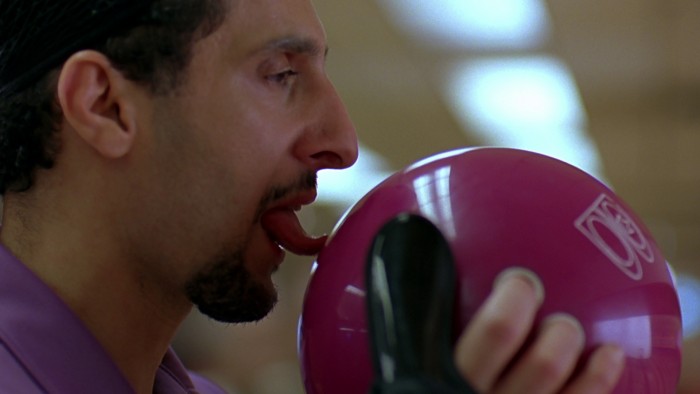 It may be a beloved classic now, but The Big Lebowski arrived with a thud back in 1998, where it was treated as Joel and Ethan Coen's forgettable and mediocre follow-up to Fargo. We now know better – it's hard to find a movie fan who doesn't love the story of the Dude and the various strange characters who pop in and out of his life. While there has never been much real talk of a direct sequel to the film, John Turturro has been talking about a potential spin-off for his character, Jesus the masterful bowler and sex offender who steals about five minutes of the original film. In a new interview with THR, Turturro says he still wants to make this movie, but...
It's a very complicated legal situation. Until things are all signed, you can't really talk about it. But we'll see.
Since the production company behind the original Big Lebowski no longer exists, it's not an easy or simple process to make this happen. However, Turturro notes that the Coen brothers would have his back:
This would be something they would support with me.
I honestly can't imagine this movie ever actually getting made (and it's hard to imagine the Jesus character sustaining an entire feature film), but who am I to deny anyone their dream project?
Disappointed. No more @ABCUncleBuck. Cancelled.Thankful to have worked with @ABCNetwork.Proud of what we've done. Thx 4 let us entertain u.

— James Lesure (@JamesLesure) July 6, 2016
Despite stronger-than-expected ratings, ABC has cancelled Uncle Buck, the small screen adaptation of the  1989 John Hughes comedy. The news was confirmed by series co-star James Lesure, who tweeted that the show was coming to an end. Although the show wasn't an enormous hit by any means, it was pulling better numbers than the negative reviews would have suggested. In a network television landscape that is barren at best, it's a somewhat surprising decision.