'Big Hero 6' Honest Trailer: The Marvel-Est Non-Marvel Movie Ever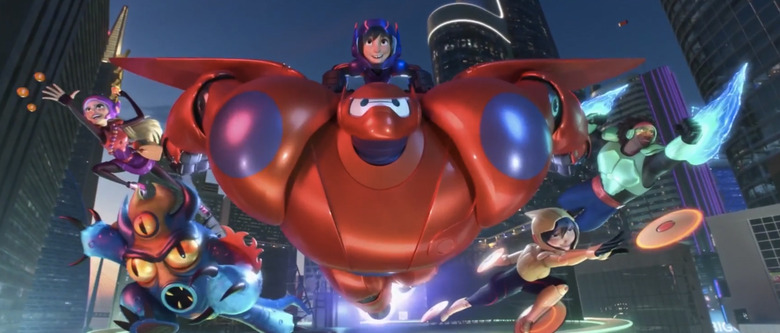 When Walt Disney Animation decided to bring the Marvel comic Big Hero 6 to theaters, many wondered whether or not there would be ties to the Marvel cinematic universe or if this could be the beginning of a separated animated universe for Marvel superheroes. It turns out neither is true, but as the Honest Trailer for the animated action adventure points out, for all the efforts Big Hero 6 goes to in order to not seem like it's a true Marvel movie, it certainly has plenty of the same tropes.
Watch the Big Hero 6 Honest Trailer after the jump.
There's definitely some of the shortcomings that MCU movies have present in Big Hero 6, but they don't seem quite so egregious with all the family friendly comedy and heart that comes with the story. However, now that it's been pointed out just how much hugging there is in this movie, I feel like that's something I'll always get distracted by whenever I rewatch this movie.
Pixar Animation is working on what will be one of their last sequels for awhile with The Incredibles 2 slated for 2019, but what about the latter's comic book adaptation Big Hero 6? Surely there's a franchise here beyond the TV series in the works for Disney XD. But then again, it will have been 15 years since The Incredibles was released by the time its sequel arrives, so maybe we just have to be patient. After all, we don't want Disney to start going crazy with sequels when they already have Frozen 2 and Wreck-It Ralph 2 in the works.