Theme Park Bits: A New 'Star Trek' Roller Coaster, The Muppets Return To Walt Disney World, And Updates On DCA's 'Guardians Of The Galaxy' Ride
In this edition of Theme Park Bits:
Movie Park Germany is getting a Star Trek ride.
The Muppets are supposedly getting a new show at Walt Disney World.
Construction on Universal's new Fast and Furious ride is ongoing.
The Florida Tower of Terror gets a special event...
...while the California version prepared to get re-themed into Guardians of the Galaxy.
Watch Shanghai Disneyland's Pirates of the Caribbean stunt show.
Updates on new attractions coming to Tokyo Disneyland and Hong Kong Disneyland.
The bulk of today's Theme Part Bits is dedicated to Disney park news, so let's get everything else out of the way first. Thankfully, one of the few pieces of non-Disney news is very interesting indeed: Movie Park Germany is building a new roller coaster themed around the Star Trek franchise. Details are scarce, but it will be the second highest attraction in the park, will be located near the entrance, and will be a launch coaster, which means it will be able to hit enormous speeds without the assist of an initial lift hill. If a roller coaster needed to simulate warp drive, that would be the way to do it.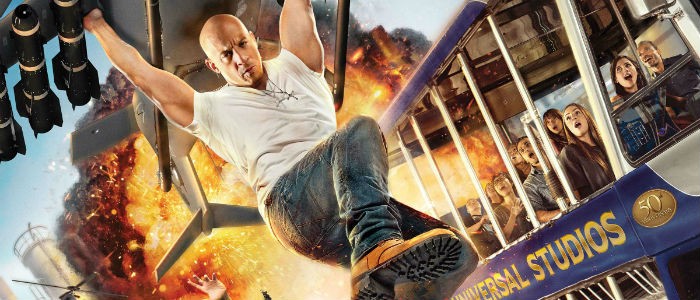 Meanwhile, construction is underway on Universal Studios Florida's new Fast and Furious attraction, which remains unnamed and mysterious. With the brand new Skull Island: Reign of Kong taking a segment from Universal Studios Hollywood's tram tour and expanding it into a full ride, it wouldn't be surprising to see this attraction be an expansion of the Fast and Furious: Supercharged experience that originated on the West Coast. Then again, they could be planning something completely different, which would be refreshing. In any case, it looks like this thing will open in 2018.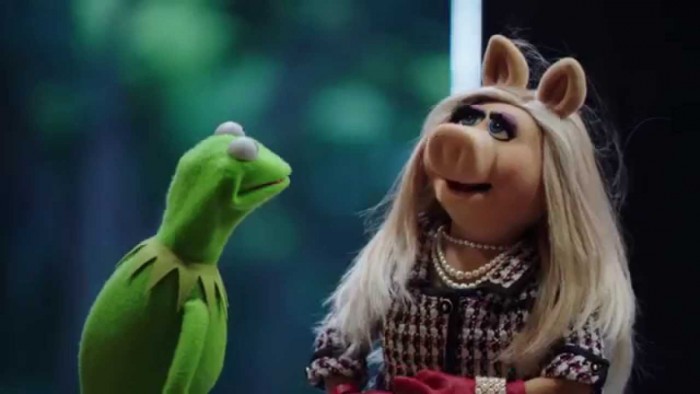 Although it hasn't been officially announced yet, the internet has been awash in rumors that Walt Disney World is planning to bring a new Muppets-themed attraction to the Magic Kingdom theme park. Specifically, the attraction would be part of Liberty Square (the land that houses The Haunted Mansion and The Hall of Presidents) and would feature those iconic felt creatures teaching visitors about American history. In addition to sounding like a great Sam the Eagle showcase, this is really a wonderful idea that sounds like it will make tremendous use of these characters while acting as a throwback to the educational attractions that used to have a larger role in Disney theme parks. Between this and the Hollywood Studios park getting a full-fledged "Muppet Plaza" section around the MuppetVision 3D attraction and a brand new Muppet-themed restaurant, Disney is doubling down on Kermit and Piggy and the gang despite canceling their ABC sitcom. Canny? Foolish? I don't know. But it's a delightful choice.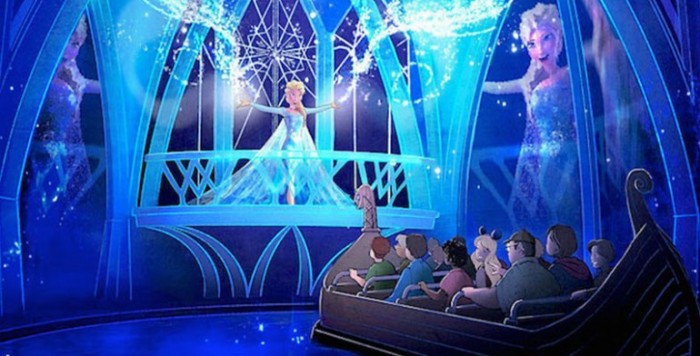 Meanwhile, Epcot has added new attractions to their "Extra Magic Hours" program, which allows guests staying in hotels on Disney property to experience the parks before and after they are closed to the general public. This announcement is fairly standard stuff and most the attractions that are now available during these time aren't especially major...except for the one that is major. Frozen Ever After is now an Extra Magic Hours ride, which is a smart move by Disney. The ride is as popular as expected (lines have been hours long) and this will allow guests to see it early (and possibly alleviate lines at opening) and will encourage Frozen-obsessed families to stay on property. Well played.
By now, you've probably seen footage from Shanghai Disneyland's Pirates of the Caribbean: Battle for the Sunken Treasure attraction, a water ride that looks to be seriously reinventing what water rides can do. But it's not the only Pirates of the Caribbean-themed piece of entertainment at the young park. Eye of the Storm: Captain Jack's Stunt Spectacular is also up and running and good, close footage of the show has arrived online. Even if you don't speak Chinese, you can watch this and get the basic gist of the whole thing.
#StarWarsLand construction site. #Disneyland #StarWars pic.twitter.com/wtelYbuMdC

— Universal Core (@Universal__Core) July 5, 2016
A few days ago, construction on Disneyland's Star Wars Land officially went vertical. Now, new footage from the active site has arrived online. It's astonishing to consider what this big pile of dirt will soon look like...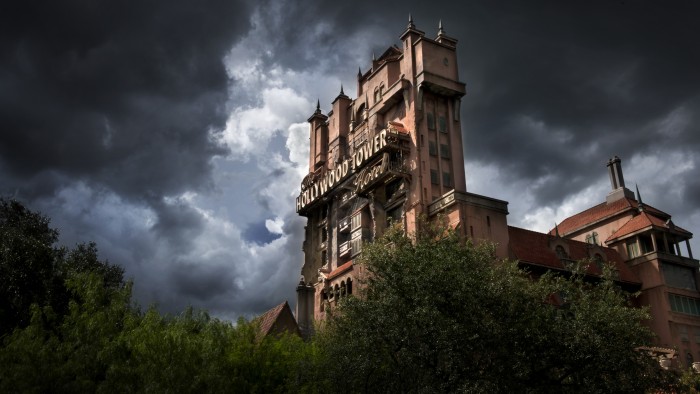 The Twilight Zone Tower of Terror at Walt Disney World's Hollywood Studios may be the finest attraction ever built on Disney property and the intricate, creepy queue and scenery is a key part of that. Now, if you happen to be a D23 Gold Member or the family member of someone who bears that designation, you can attend a special event this October that will take you behind the scenes of the ride before you gather in the lobby for a party filled with food and drink and such. The $245 price tag is steep, but if you're a huge Disney fanatic, this is a genuine once-in-a-lifetime experience. Here are the details:
This intimate D23 Behind-the-Scenes experience is somewhat unique and calls for a different kind of introduction. We invite you—if you dare—to join us on October 5 at Disney's Hollywood Studios, where you are the star. Because this event travels directly to...The Twilight Zone Tower of Terror.
Your evening will begin at the Hollywood Tower Hotel, which was once a beacon amid the glitz and glitter of a bustling, young movie town. There, you'll discover the details and secrets that surround you during an after-hours, behind-the-scenes discussion of the legendary park attraction.
Then, when the clock strikes 12, it's time to delight in a private midnight soirée at the historic hotel. Enjoy themed food, beverages, and entertainment recalling the legendary night in 1939, when five unlucky passengers first stepped through the door of an elevator and into a nightmare.
This Behind-the-Scenes Experience wouldn't be complete without an exclusive photo opportunity inside the Hollywood Tower Hotel with a special guest directly from the Twilight Zone!
Tickets will go on sale on July 11 right here.
Word is DCA will close Tower of Terror in September to prep Guardians of Galaxy overlay by May

— David Koenig (@davekoenig) July 5, 2016
While the East Coast version of Tower of Terror gets a celebratory party, the West Coast iteration is about to undergo a massive transformation. It has been long-rumored that the attraction will be re-themed to Guardians of the Galaxy and according to Disney scholar David Koenig, it will close this September and will re-open with the new theme in May. My honest opinion on this is a big ol' shrug. The California Adventure version of this ride was a pale shadow of its Florida counterpart. If nothing else, this will allow it to escape from the shadow of its older sibling.
Disneyland, Walt Disney World, and Tokyo Disneyland are all receiving major upgrades in the coming years, but what about Disneyland Paris? Jim Hill Media reports that the resort's Walt Disney Studios park will soon play host to Mickey and the Magician, a live stage show that combines typical Disney showmanship (song and dance!) with a magic act. Here are some of the details:
"So what is 'Mickey and the Magician' like?," you ask. Well, without giving too much away, this new WDPS stage show opens with a very Houdini-like magician performing illusions in his attic. There's an appearance by a pixie that "Peter Pan" fans will certainly recognize. And then Mickey (making use on an amazing new facial movement system that's never been seen before. Not even by folks who have experienced Disney's newest theme park in Shanghai) enters as the magician's assistant. And Mickey is then told that he needs to clean up the attic before the moon disappears from the sky.
So Mickey starts tidying up the attic, only to then find himself being teased by the magician's hat (a prop that is a very clever mix of animatronic & puppeteering technology). Anyway, this magician's hat teases Mickey about his magical skills. Which then starts Mickey on an adventure where he meets various magical characters from the Disney realm who then guide this Mouse on a journey to discover the magician within.
For more details, including quotes from the creative team, follow the link above.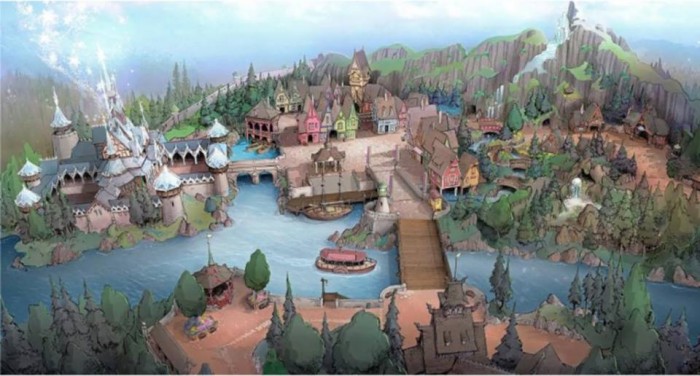 Meanwhile, Frozen fans will be able to get their fix over at Tokyo Disneyland, which is introducing the Frozen Forever nighttime show that will combine projection technology with good old-fashioned fireworks to keep the crowds on property until closing. While that show is scheduled to run for only a few months in 2017, those willing to wait will be able to experience a full-fledged Frozen land in the neighboring Tokyo DisneySea, even though it won't open until 2012.
But what about Hong Kong Disneyland, you ask? Well, the building that will house the Iron Man Experience is starting to take actual shape...
Walt Disney World has been revamping and revitalizing Downtown Disney for so long that regular visitors have practically gotten used to the whole area being a construction site. However, we can now see the light at the end of the tunnel – the newly rechristened Disney Springs actually looks like a proper shopping district now. The latest addition: a Coca-Cola store, one of only three in the United States. As the name implies, this location allows visitors to buy Coke-themed merch and sample Coke products from all over the world. In other words, it's essentially a massively expanded version of Ice Station Cool, the nifty little shop in Epcot where you can sample delicious, bizarre, and occasionally awful sodas from around the world. You can watch a video tour of the newly opened store above and read the official press release below:
Coca Cola Store Orlando opens July 2 at Disney Springs, allowing guests to experience the world's most iconic beverage brand at a new immersive retail destination. Just as Disney Springs is a one-of-a-kind Disney experience delivering great dining, shopping and entertainment, Coca Cola Store Orlando is uniquely designed to showcase Coca Cola branded merchandise and entertaining experiences that inspire the senses.
Coca Cola Store Orlando is modeled after a 1920s Coca Cola bottling plant. Celebrating the history of Coca-Cola, the inviting brick exterior gives a nod to the brand's heritage while the glass-accented entry pays tribute to the iconic Coca Cola green glass bottle. Inside, guests are welcomed by a 30-foot-wide blown-glass chandelier crafted from repurposed Coca Cola bottles – just one example of how this unique retail experience was designed with the environment in mind. The store – one of only three retail locations operated by The Coca Cola Company in the United States – features a broad assortment of Coca-Cola branded merchandise. A line of sustainable fashion apparel and other handmade items crafted from recycled materials showcase the 5by20™ collection – an array of items created by women artisans from around the world.
Guests can visit the refreshing rooftop beverage bar and taste an ice-cold Coca Cola while taking in the sights of Disney Springs. For the ultimate Coke experience, guests can choose from a variety of Coca Cola brands from around the world such as Beverly from Italy and Thums Up from India, frozen beverages and over 100 drink choices via Coca Cola Freestyle;. A selection of specialty adult beverages is available in the evenings.
"Coca Cola shares much in common with Disney, including our ability to inspire unique moments of optimism and happiness for our fans," said Russell Jacobs, General Manager of Retail and Attractions at The Coca Cola Company.
Stefanie Miller, Senior Vice President of Strategic Partnership Marketing added, "We've been a proud partner of The Walt Disney Company since 1942, and both brands hold a special place in people's hearts and minds. Now we're raising a glass to Coca Cola Store Orlando, where Disney and Coca Cola fans alike can truly 'Taste the Feeling.'"
Beginning in August, guests can share a moment with the famous Coca Cola Polar Bear. Bear hugs, high fives and photos will all be welcome!
Speaking of stuffing your face on Disney property, the Disney Parks Blog has announced new details for this year's Epcot Food and Wine Festival, which is set to run from September 14 through November 14. As usual, unique food and drinks from around the world will be available for purchase and a slew of celebrity chefs will be on hand for various events. However, the big change this year is that events will now be held outside of Epcot itself, with various resorts playing host to new (and presumably pricey) experiences. Here are the details:
"The Secrets of Flavor at Disney's Yacht Club Resort" — a three-course lunch that gives guests a 'sensory-food connection' at Yachtsman Steakhouse
"Culinary Adventures with a Master Chef" at Disney's Contemporary Resort — a hands-on chef's table experience in a professional working kitchen
If you're willing to brave the crowds (and dodge the drunks), this sounds like a fine year to check this out. And if you're still hungry, Disney has announced that it will be bringing new flavors of popcorn into the parks, including Sriracha kettle corn, parmesan garlic, kettle corn with red alaea salt, truffle, churro and maple bacon. The ever-expanding Main Street Popcorn Company line can be found in select shops in Disneyland and Walt Disney World.