VOTD: Watch The Evolution Of Steven Spielberg On Film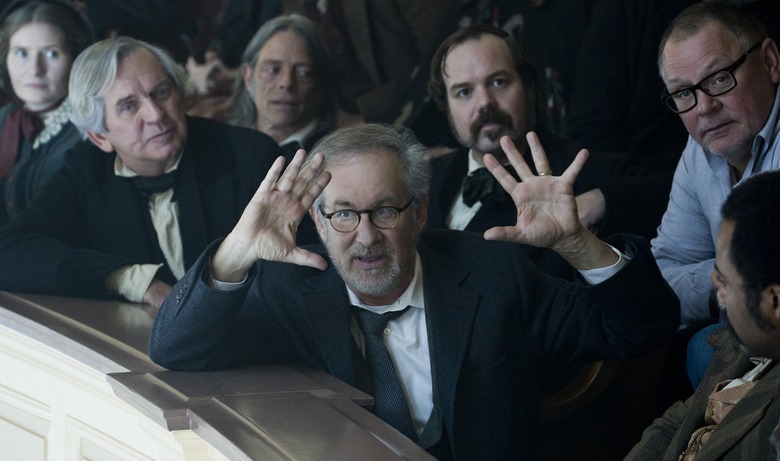 This past weekend, The BFG hit theaters. Unfortunately, director Steven Spielberg didn't enjoy the kind of big box office debut that his films usually garner. The film debuted at #4 at the box office, earning just $18 million this weekend ($22 million for the holiday weekend) on a budget of $140 million. That's pretty disappointing, but we've already talked about how this doesn't mean Spielberg doesn't have the magic he once had.
Instead of focusing on the failure of The BFG at the box office, we'd like to look at the evolution of Steven Spielberg's work throughout his career. A new video runs through the filmmaker's entire career up through today, including some of his early short films that you have maybe never seen before. Watch the evolution of Steven Spielberg after the jump.
While this is merely a collection of some clips from each of Spielberg's movies over the years, they do showcase some of his stylistic tendencies, especially when it comes to action shots. The first feature length film Spielberg directed, Duel, has plenty of camera movements and more that would become trademarks of the director when he would move on to films like Jaws and Raiders of the Lost Ark.
Still, easily the best part of this video is seeing some of Spielberg's early work evolve into the feature films that he's become famous for. If you can find those shorts online, give them a look and see what a young Spielberg could do behind the camera.
Thanks to Burger Fiction for putting this together, even if they got the release years wrong for Close Encounters of the Third Kind and Minority Report.