See A Poster For Mel Gibson's First Directorial Effort In Almost A Decade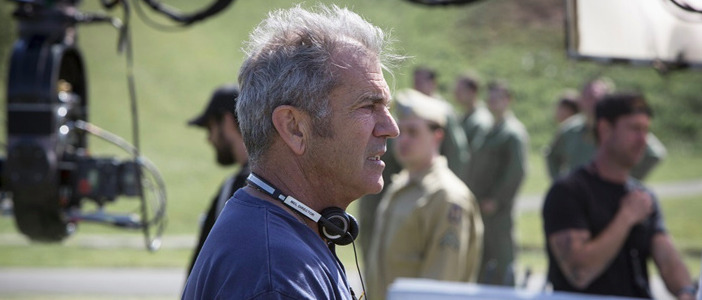 Mel Gibson hasn't directed a feature film since 2006's Apocalypto. The somewhat dated digital photography aside, that thrilling and brutal chase movie is arguably his best picture as a director (the film's biggest fan, Robert Duval, likely agrees), but it's far from his most successful, once you compare it to Braveheart and The Passion of the Christ's box-office numbers. Gibson has had great success as a filmmaker. His most recent performances, however, have failed to connect with audiences. As an actor, he's not the draw he used to be, but will that stop moviegoers from seeing one of his directorial efforts? We'll find out this November.
Below, check out the poster for his latest film, Hacksaw Ridge.
Andrew Garfield stars in the WWII drama as a U.S. military doctor, Desmond T Doss, who saved 75 soldiers during the Battle of Okinawa without carrying a weapon. Vince Vaughn, Hugo Weaving, Sam Worthington, Teresa Palmer, and one of Gibson's sons, Milo Gibson, co-star in the film. The script is written by Randall Wallace, who wrote Braveheart and directed Gibson in the 2002 film, We Were Soldiers.
Hacksaw Ridge poster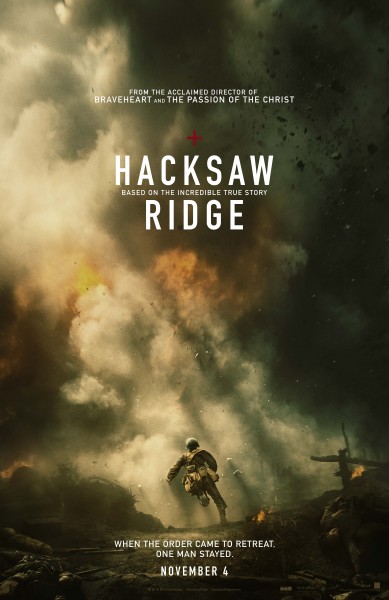 As a director, Gibson had been circling some promising projects until getting to work on Hacksaw Ridge. Perhaps the most exciting project on his plate was a Viking movie starring Leonardo DiCaprio. The last we heard of the project was that Randall Wallace was working on the script, but that was about four years ago when Gibson was also developing a picture about the Jewish warrior Judah Maccabee. We haven't heard much regarding either project in a while.
Gibson is now working on a Passion of the Christ sequel and The Barbary Coast, a TV series that'll reunite him with his Tequila Sunrise co-star, Kurt Russell. Whichever one of these projects Gibson directs next, let's hope we won't don't wait another decade like we did for Hacksaw Ridge, because, say what you will about the man, there's no question he's a good filmmaker.
Here's the official synopsis for Hacksaw Ridge:
HACKSAW RIDGE is the extraordinary true story of conscientious collaborator Desmond Doss [Andrew Garfield] who, in Okinawa during the bloodiest battle of WWII, saved 75 men without firing or carrying a gun. He believed the war was just, but killing was nevertheless wrong; he was the only American soldier in WWII to fight on the front lines without a weapon. As an army medic, Doss single-handedly evacuated the wounded from behind enemy lines, braved fire while tending to soldiers and was wounded by a grenade and hit by snipers. He was the first conscientious objector to ever earn the Congressional Medal of Honor.
Hacksaw Ridge opens in theaters November 4th.