Sequel Bits: 'Star Trek Beyond,' 'Transformers: The Last Knight,' 'Kingsman: The Golden Circle,' 'Cruel Intentions'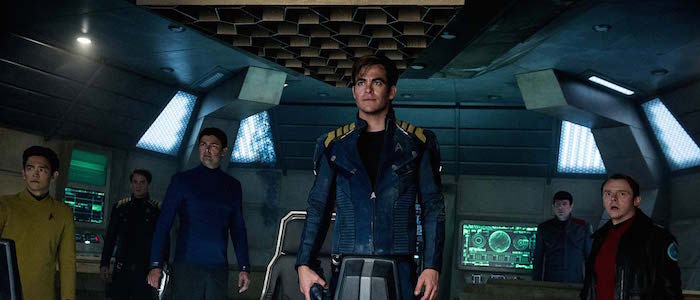 In this edition of Sequel Bits:
Star Trek Beyond's alternate timeline gets an official name.
Rihanna explains why she wrote a song for Star Trek Beyond.
Vinne Jones joins the cast of Kingsman: The Golden Circle.
A Heroes veteran joins Transformers: The Last Knight.
Transformers: The Last Knight releases a peculiar casting call.
That Cruel Intentions sequel series is still alive.
Keanu Reeves and Alex Winter reunite for a Bill and Ted special feature.
It's official: the alternate timeline that was created during the events of 2009's Star Trek officially has a name to help differentiate from the timeline that already exists across other movies, TV shows, comics, novels, and video games. The reveals comes from a slightly odd corner of the Trek universe: a post from the official site for the Star Trek Online game, which reveals that the alternate reality created by J.J. Abrams and continued this summer by Justin Lin is known as the "Kelvin Timeline."
This is a reference to the U.S.S. Kelvin, the ship from the opening scene of Abrams' reboot that was briefly captained by James T. Kirk's father before it was destroyed. This new name was announced as part of upcoming new content for the game that will allow players to explore this alternate timeline, but it's the kind of elegant title that feels far more fitting than the "Abramsverse," which has been the default name fans have been throwing around.
CBS Consumer Products' Holly Amos elaborated on this new name in a Tweet to a fan, explaining that having an official name just makes classifying the dense Trek universe easier:
More than that, we needed an in-universe term since we needed some way to refer to it in the encyclopedia.

— Holly Amos (@hollyamos22) June 21, 2016
By now, you may have already seen the new music video for Star Trek Beyond, which features a new song from Rihanna and some flashy visuals from director Floria Sigismondi. Star Trek fans are an uptight bunch by default, so the reaction to the mere existence of a pop theme song for this film got some people annoyed (for the record, I think the song is totally fine). That's probably why this featurette exists, which features Rihanna herself, rocking an old school Trek shirt, explaining that she's been a fan for a long time and was very excited to contribute a song and so on and so forth.
Is Rihanna the special element Star Trek needs to give it that extra boost into Star Wars level popularity? Nah, of course not. But if her music can bring a few new people into the Trek fold and introduce them to the actual Greatest Science Fiction Series of All Time, who are we to judge?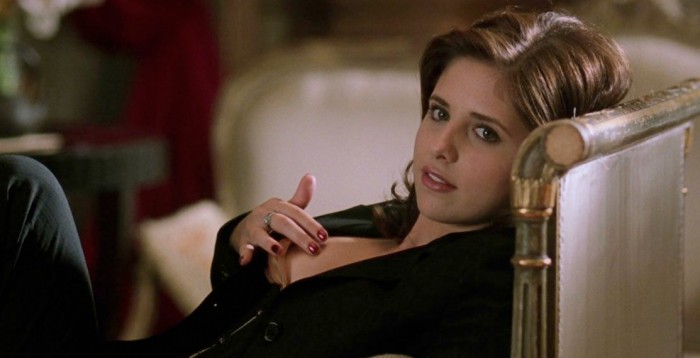 Although NBC's Cruel Intentions TV pilot was not selected to go to series, the network remains very interested in the series and is currently considering it for a summer run. The show acts as a direct sequel to the 1999 film, following Sarah Michelle Gellar's Kathryn Merteuil as she navigates a ruthless corporate world. Deadline reports that NBC has extended the options to the entire cast, which is the kind of move that suggests that they're not prepared to give up on this show yet. NBC's Bob Greenblatt explained that they simply did not have room for the series on the schedule for the fall, but aren't prepared to let it go quite yet.
ITSJulianne moore we were on set filming the kingsman great being with mathew vaughn who gave me my 1st job LS2SB pic.twitter.com/FRaPdrVF05

— Vinnie Jones (@VinnieJones65) June 28, 2016
Vinnie Jones taking to Twitter and announcing that he's joined the cast of Kingsman: The Golden Circle is welcome news, but it's also the most expected news possible. After all, Jones tends to find himself cast in just about any movie or franchise that requires an intimidating British tough guy, which means there was always going to be room for him in the Kingsman series. Also, as he points out in the tweet, director Matthew Vaughn has worked with him before, back when he was a producer on Lock Stock and Two Smoking Barrels and Snatch. Although we don't have any details about who he's playing, the fact that he's on set with Julianne Moore (who is playing the film's villain) certainly suggests that he may be a henchman of some kind.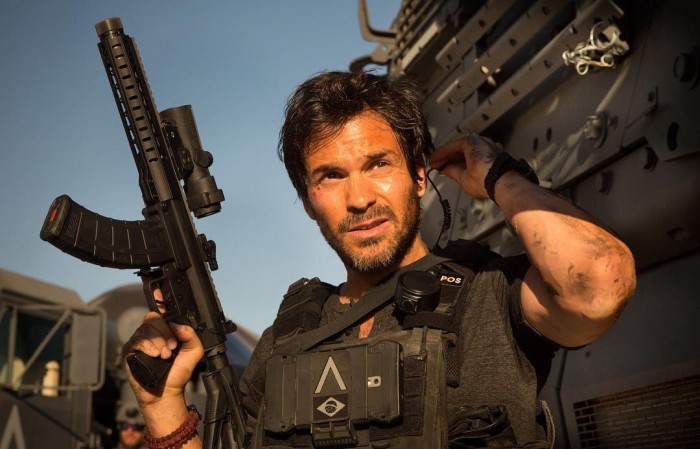 The official Transformers movie Instagram has revealed that actor Santiago Cabrera has joined the cast of Transformers: The Last Knight. His exact role has not been revealed yet, but as you can clearly see from the image above, he's playing a soldier of some kind. You may note that the Brazilian flag is on his armor, for what it's worth. Although Cabrera is best known for playing Isaac Mendez on Heroes, his other credits include Steven Soderbergh's Che and episodes of Empire, Dexter, and Merlin.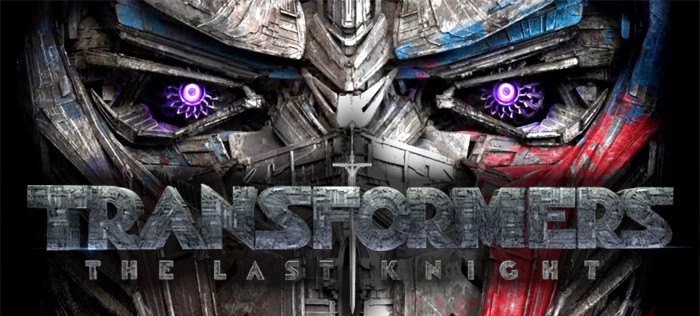 If you are a young, overweight boy living near the Detroit area, Transformers: The Last Knight has the role for you! The Transformers fan site TFW has found a casting call for two young actors that gets very specific about weight and waist sizes:
We are casting talent and we are currently looking for the following:
Young boy 5'0-5'2 140-160 lbs, waist 34 dark hair, longer (may need to be trimmed or cut for the role)
Young boy 5'0-5'2 90-110 lbs, waist 27, sandy brown, dirty blond, longer hair (may need to be trimmed or cut for the role)
Must be available on Thursday, June 30 and Friday July 1.
Filming is in the Detroit area.
MUST MEET THE CRITERIA ABOVE FOR CONSIDERATION.
If you know someone who meets this description, please visit Real Style, look for the REGISTER NOW tab.
Set up a profile and at the bottom of the page, please sign up for free for TF5 only.
Please send a follow up email to info@realstyleonline.com
Subject: Photo double with your name
Thank you,
Real Style
Listing physical requirements like this are nothing new in casting calls, but knowing this series' track record (and knowing director Michael Bay's sense of humor), I'd put put some good money on this mystery scene involving some fat kid being the butt of a joke. I'd even go double or nothing on this scene involving said fat kid getting startled by a Transformer and falling down. If he wasn't a child, I'd also put money on him dying a horrible and humiliating death (like T.J. Miller in the previous movie), but even Bay knows you can't execute a child in a PG-13 studio movie.
But seriously, all of that is stupid speculation. The only news here is that The Last Knight needs two kids, one of them overweight, for a scene in Detroit. There you go.
So excellent! Keanu Reeves and Alex Winter reunite for a most triumphant bonus feature! Our set is out 9/20. pic.twitter.com/34g0oLjIVu

— Shout! Factory (@ShoutFactory) June 30, 2016
There are only a handful of companies that inspire trust and love amongst film fans quite like Shout! Factory, whose Blu-ray and DVD releases tend to give beloved, overlooked, and cult films the home release they truly deserve. This September, they're releasing a new set for Bill and Ted's Excellent Adventure and its sequel Bill and Ted's Bogus Journey and they took to Twitter to tease a very exciting new special feature: a new interview with Keanu Reeves and Alex Winter. Together! And in the same room and everything. Although both of these gentlemen have gone on to have very different careers, it's delightful to see them reuniting to talk about Bill and Ted once more. The big question now is whether or not that third movie they occasionally talk about will ever materialize...