Star Wars Bits: Celebration Schedule, Ben Affleck Turned Down Star Wars? And Ewan McGregor Is Tired Of Your Questions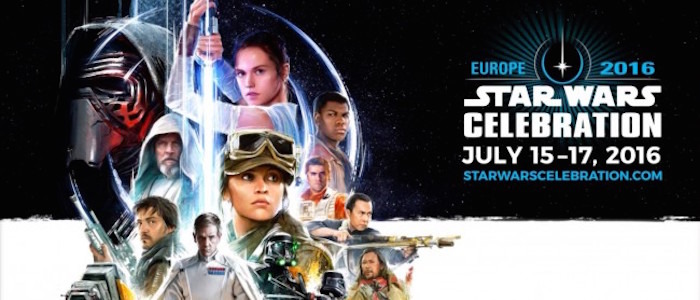 In this edition of Star Wars Bits:
The full schedule for this year's Star Wars Celebration.
Ewan McGregor is tired of your Star Wars questions.
Did Ben Affleck turn down the chance to direct Star Wars: The Force Awakens?
A new excerpt from Star Wars: Aftermath – Life Debt.
Writer Chuck Wendig on adapting The Force Awakens into a comic.
DK announces three new Star Wars books.
Preview new art from the latest Star Wars comic.
Bill Hader explains how he "voiced" BB-8.
And more!
First of all, the Star Wars Celebration main stage schedule has been posted and it's about as lengthy and dense with activity as you'd expect. You can explore all five pages of it (and filter it to your various tastes) over at the official Celebration website. Our own Peter Sciretta will be present at this year's event, so you'll be able to hear all of the latest new and announcements straight from him. So get excited. Or get mildly intrigued. Or ignore it all because you wish you could justify the trip. It's a free-enough world. Your choice.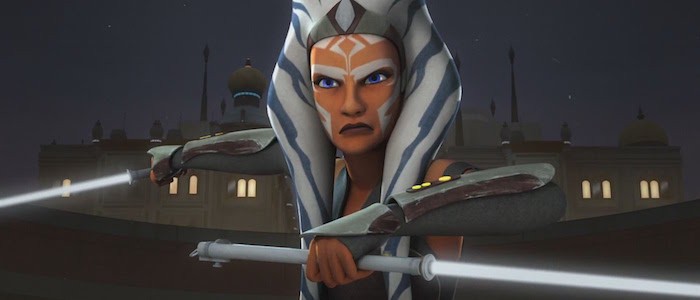 While much of the Star Wars Celebration schedule consists of panels and events that have been previously announced or align with stuff from past years, one panel in particular has already jumped out at Star Wars fans: "Ahsoka's Untold Tales." Here's the official description:
Join The Clone Wars and Rebels Supervising Director Dave Filoni, actress Ashley Eckstein (voice of Ahsoka Tano) and Lucasfilm Story Group's Pablo Hidalgo to discuss untold tales of Ahsoka's past, from her discovery by the Jedi Order as a young child, to her adventures in unproduced episodes of The Clone Wars, to the chapters of her life newly revealed in the Ahsoka novel and more!
Considering that this fan-favorite character surely had a number of adventures between the events of Star Wars: The Clone Wars and Star Wars Rebels and considering that her fate has left up in the air in the Rebels season finale, this sounds like the perfect place to start plugging additional holes in the new canon.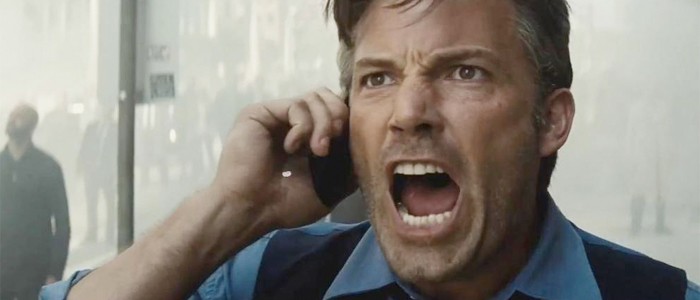 While it's no secret that Lucasfilm pursued a number of different filmmakers for deciding to hire J.J. Abrams to helm The Force Awakens, the specific names of the directors they spoke with remain under wraps. With the exception of Brad Bird, who was wrapped up in post-production on Tomorrowland, very few identities have been confirmed. Well, not it looks like we can add Ben Affleck to this list, who recently gave this mysterious answer when asked about this particular subject:
Well, it wouldn't be polite to talk about the jobs you turn down, but I had a lot of offers. It's like, forks in the road that are, like, legitimate different paths. Boy, my life's going to be really different if I go this way, or do Batman, or I do this other...iconic thing.
In addition to being a fine actor, Affleck is also the director of genuinely terrific movies like Argo and Gone Baby Gone, so he would have been a very interesting choice for this gig. In any case, it's not too late for Lucasfilm to bring Affleck into the fold and cast him as a charming bounty hunter of a scheming politician in Episode 9 or one of the spin-offs.
Although Leia Organa may not be a full-blown Jedi like her brother and her father, we know from Return of the Jedi that she is Force-sensitive and is tapped into those mystical energies more than the average person. Now, in the latest excerpt (via Mashable) from author Chuck Wendig's Star Wars: Aftermath – Life Debt, we get to see her actively tap into the Force during an emotional fraught moment:
Luke ...
She finds her mind wandering to him now. Her thoughts reach for her wayward brother like a living thing, like branches seeking the sun. I need you here. I need your help. Luke sometimes had a farm boy's naïveté, yes, but right now she feels she could use a little of that.
Her mind is a tangle of thoughts. The complexities of politics, the love of (and anger over) Han, the loss of Luke, and above all else the ever-persistent worry about the life she carries —
Her skin tingles. Her mind feels suddenly unmoored from the rest of her. Leia feels dizzy enough to fall over.
Oh.
Oh, my!
There! There it is. Washing over her and through her — an awareness unlike any she's ever felt before. A pulsing glow, flickering and strong.
It's not the plant. It's not Luke. It's not even Han.
It's her child.
Of course, that child is Ben Solo, who will soon grow up to train as a Jedi under Luke Skywalker before turning to the dark side and becoming Kylo Ren. You can read the entire excerpt at the link above and pick up a copy of Life Debt for yourself on July 12, 2016.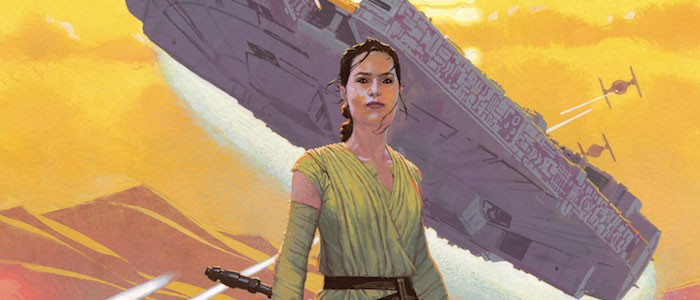 Speaking of Star Wars-related work from Chuck Wendig, the writer also sat down with StarWars.com to speak about the process of adapting Star Wars: The Force Awakens as a Marvel comics miniseries, a process that forced him to make a few bold choices:
It's tricky because it's not page for page. And things like dialogue in a film take up a lot more room in a comic. Certainly, you want to have these certain action beats, these certain really huge moments from the film, and you want to give them their due. You can't just kind of hastily run past them and hope everyone's seen it. I mean, I think it's a safe assumption to say people have probably seen the film, but at the same time, I want the comic to stand on its own. You don't have a lot of extra oxygen to do different things with it, to take the adaptation in a new direction exactly, so the goal is to refine down the purity of what you get on the screen and utilize the resource and the advantages that the comic format provides, and to really tell a kickin' version of that.
You can read the whole interview at the link above.
While we're on the subject of Star Wars comics, StarWars.com has revealed new pages from Star Wars #21 from artist Jorge Molina and writer Jason Aaron, an issue that will introduce a new squad of elite Stormtroopers to the story. Through these characters, the next arc will explore the lives and motivations of soldiers who are genuinely loyal to the Empire and all that it stands for, which should make for something very, very interesting.
DK Publishing has announced three new Star Wars-related books that should please fans from every age group. The newest edition of Star Wars Year by Year: A Visual History will undoubtedly appeal to more seasoned fans, the updated Star Wars: Complete Locations will satisfy fans of all ages, and as the name and cover implies, The Amazing Book of Star Wars will cater to the younger set. You can learn more about each of these releases at the link above.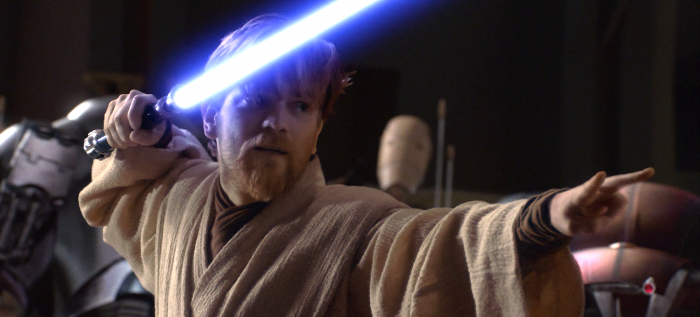 Ewan McGregor has not been shy about telling people he'd happily return to the Star Wars universe to play Obi-Wan Kenobi again (possibly in a spin-off set between Revenge of the Sith and the original Star Wars), but after years of grinning and bearing it, he's started to get frustrated by the whole thing. Speaking with Parade he said:
I like the films that I made with George Lucas and I'm happy to be part of the legend of it all, but that's it with me. I don't really understand the fanaticism about it. I'm asked by everybody all the time, "Would you do another one?" and I've said, "Yeah, I'd be happy to," because I think there's a film between Episode 3 and Episode 4, which is when Alec Guinness is in the desert. But I've been asked about it so much now that I'm being criticized for trying to persuade Disney to make this movie. I only responded to people asking me about it, and now it looks like I'm sort of looking for work, which is humiliating. I couldn't care less if it happens, but when Star Wars people ask me if I would do it, the answer is yes, so that's how I feel about it.
He may not realize it, but McGregor has only been dumping gasoline on top of a raging fire over the past few years by even suggesting that there was a mere possibility of a new Obi-Wan movie that could maybe, possibly, get made at some point in the future. As we all know, Star Wars fans are a, er, passionate lot. The best thing he can do now is probably just not comment on this subject for a little while.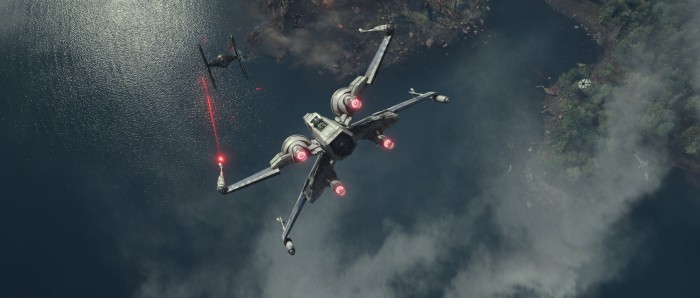 Today is the final day of the Hollywood 83 auction and if you are a Star Wars fan with very deep pockets and a lot of money to through around, this could very well be your lucky day. Among the many very cool movie props up and pieces of memorabilia up for auction are a third draft of George Lucas' original Star Wars screenplay, one of the X-Wing miniatures used in the original 1977 movie, a blaster prop used by a Stormtrooper, an original piece of Darth Vader concept art, one of Mark Hamill's costumes from The Empire Strikes Back, and a model of the Death Star. Of course, the starting bids for many of these items are often higher than the average person probably makes in a year (or three), but hey, if you've got it, flaunt it.
The always hilarious Bill Hader is credited as a "voice consultant" for BB-8 in the final credits for Star Wars: The Force Awakens and the actor explained exactly what that means in a recent episode of Jimmy Kimmel Live. The short version: he sat in a recording booth and made robot noises while watching an early cut of the film and J.J. Abrams and the sound team used him for inspiration to create the adorable droid's various sounds. Of course, you'll want to hear Hader tell the whole story in the video above.
LEGO Star Wars: The Force Awakens is available right now, but just in case you missed it, one final (for now) DLC character pack was revealed: a Droid pack. Does it make sense that you can play as General Grievous as you navigate the plot of The Force Awakens? Nah. Of course not. Does it look like fun? Yeah, sure. The LEGO video games has always been more of a silly sandbox than an actual adaptation of a certain property.
Right now, it's not clear how of HK-47, the deadly assassin droid first introduced in the Star Wars: Knights of the Old Republic video game, is part of the official Star Wars canon or not. However, this Star Wars Minute episode recounting the history of this dryly hilarious character is a reminder that the answer to that query should be "All of it."
If you want to focus on something that is in the official canon, another recent episode dives into the Clone Wars, the epic conflict that began as a throwaway line of dialogue in the original Star Wars movie before becoming a major component of the prequel trilogy and the popular animated series Star Wars: The Clone Wars.
And finally, we can cap off this edition of Star Wars Bits with the latest episode of The Star Wars Show, which features guest stars Burnie Burns and Blaine Gibson of Rooster Teeth fame.