VOTD: Someone Edited The 'Ghostbusters' Video Game Into A Feature Length 'Ghostbusters 3'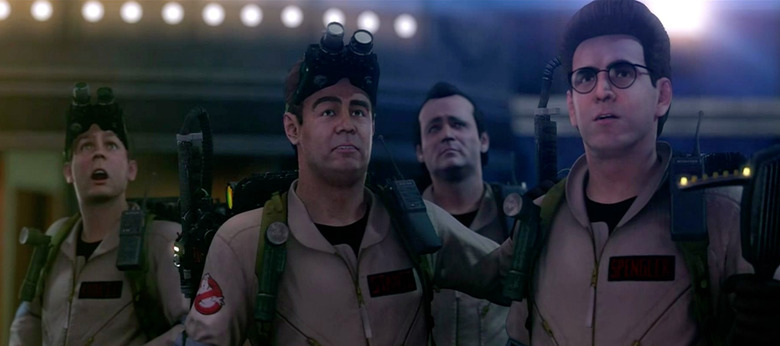 Whether or not you're going to see the reboot of Ghostbusters, you might be interested in seeing what it would have been like to see Ghostbusters 3 come together. Unfortunately, with Harold Ramis passed away and Dan Aykroyd, Bill Murray and Ernie Hudson getting up there in the years, it's not likely to happen. But thanks to the magic of technology, one fan has given us a possible version of Ghostbusters 3.
You may remember back in 2009, a Ghostbusters video game was release for Xbox 360, PlayStation 3, Wii and a few more systems. It was easily the best Ghostbusters game ever made, not only because it was written by Dan Aykroyd and Ivan Reitman but because it featured the voices of all the original cast members. Now one fan has taken the cinematics and some gameplay footage from the Ghostbusters video game and edited it into a feature-length Ghostbusters 3.
Watch the Ghostbusters video game movie after the jump.
It's not exactly an incredible feat, and it feels a little clumsy. But with all the proper pieces in play, it's the closest fans are going to get to seeing Ghostbusters 3 actually happen. If anything, this just makes me want to go play the Ghostbusters video game again right now.
If you don't have the old game or an old system to play it on, you can get a more modern Ghostbusters video game experience with the Ghostbusters VR experience that's happening in New York City for a limited time. Get a preview of it over here.