'Jaws' Honest Trailer: The Best Cheeseball B-Movie Ever Made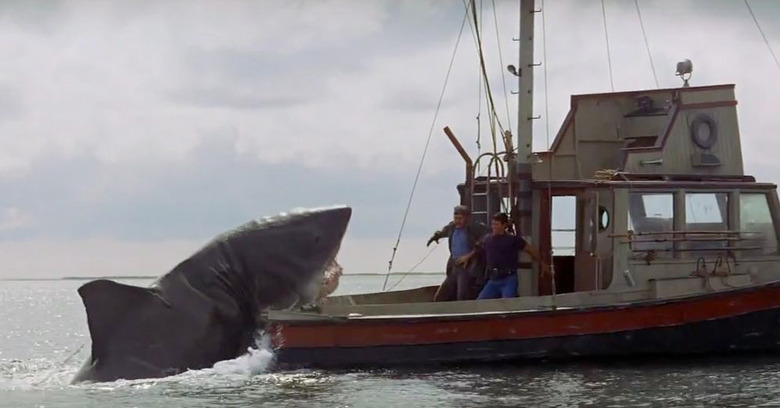 This year doesn't mark a celebratory anniversary for Steven Spielberg's 1975 summer blockbuster Jaws, but the film was still released 41 years ago as of last week. Anyway, who needs a good reason to celebrate one of the best thrillers of all time despite the presence of a fake shark who is barely seen throughout the movie?
Screen Junkies is getting in the summer spirit and leading up the release of Steven Spielberg's The BFG this weekend with a Jaws Honest Trailer, but as you might expect, they have much more praise to give out than they normally do when they decide to skewer movies. That's because Jaws is a near-perfect film, one that should be mandatory viewing before anyone can truly call themselves a cinephile. But there are still some decent jokes to be made about the film and its characters.
Watch the Jaws Honest Trailer after the jump.
This makes me weep for the day when Jaws will inevitably get remade when Steven Spielberg has left this world. Of course, technically every shark thriller is a remake of Jaws in some capacity, and there has never really been a movie where the antagonist is a shark that didn't take some sort of cue from Spielberg's film.
Don't forget, if you're keen to celebrate Jaws, you can get your hands on some Sperry boat shoes with designs inspired by the 1975 film. Even if you don't have a boat of your own, these are still some pretty sweet shoes to throw on your feet. It would be a pity to lose them with your leg in a shark attack though, so be careful.