See 'Star Trek Beyond' Early As Part Of The AMC Theatres Star Trek Marathon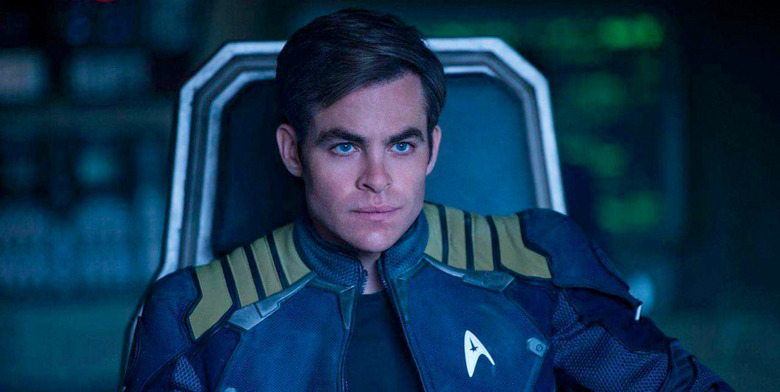 Not only does this year mark the 50th anniversary of Star Trek: The Original Series, but Paramount Pictures also has Star Trek Beyond hitting theaters next month. It's still under a month away from release, but if you're looking to see the movie a little bit early, AMC Theatres literally has just the ticket for you.
The theater chain will be hosting a Star Trek marathon of all three of the films from the rebooted sci-fi franchise, and that includes seeing Star Trek Beyond before nearly everyone else. Find out more about the AMC Theatres Star Trek marathon after the jump.

The Star Trek marathon will start at 4:30pm on July 20, a whole day before the general public catches sneak preview screenings on Thursday July 21. The only downside is that this Star Trek marathon is available at very limited theaters around the country. Here's the list of participating theaters, all screening the films in IMAX (though we're not sure if some of them are LieMAX theaters or not):
California
AMC Burbank 16
AMC Metreon 16
AMC Mission Valley 20
AMC Orange 30
Colorado
AMC Westminster Promenade 24
Florida
AMC Aventura 24
AMC Veterans 24
Kansas
AMC Town Center 20
Massachusetts
AMC Loews Boston Common 19
Michigan
AMC Livonia 20
Minnesota
AMC Southdale 16
New York
AMC Loews Lincoln Square 13
Texas
AMC Barton Creek Square 14
AMC NorthPark 15
Virginia
AMC Tysons Corner 16
Tickets are on sale right now with links to buy them at the corresponding theaters available right here. For the price of $29.99, in addition to your ticket you'll get a lanyard, exclusive poster (yet to be revealed) and a Star Fleet patch. With the goodies included, I guess that's not that bad of a deal.
Seeing Star Trek on the big screen again sounds like a good time, though sitting through Star Trek Into Darkness again probably isn't desirable for most fans. While the sequel was entertaining, the story was messy and convoluted and it wasn't anywhere near as good as the first one. Here's hoping director Justin Lin gets the franchise back on track.
Plus, it looks like Rihanna may have a treat for Star Trek fans tomorrow as well:
Got something for y'all tomorrow. ????
Star Trek Beyond," the highly anticipated next installment in the globally popular Star Trek franchise, created by Gene Roddenberry and reintroduced by J.J. Abrams in 2009, returns with director Justin Lin ("The Fast and the Furious" franchise) at the helm of this epic voyage of the U.S.S. Enterprise and her intrepid crew. In "Beyond," the Enterprise crew explores the furthest reaches of uncharted space, where they encounter a mysterious new enemy who puts them and everything the Federation stands for to the test.
Star Trek Beyond is set to arrive on July 22.