'Pixels' Honest Trailer: Adam Sandler Ruins A Really Cool Idea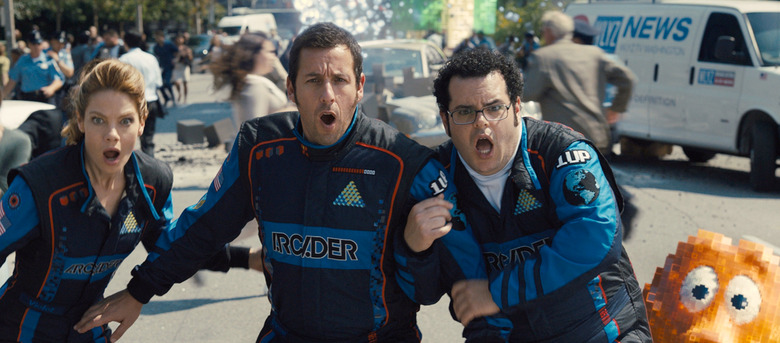 With aliens invading Earth again this weekend in Independence Day: Resurgence (our review of the insanity that Roland Emmerich put together is coming soon), there's no better time to look at the exciting alien invasion that could have been in last years Pixels.
The folks over at Screen Junkies have put together an Honest Trailer tackling Adam Sandler's last theatrical release before he started pumping hot garbage into your Netflix queue, and as expected, they have a good ole time talking about just how badly Happy Madison ruined what could have been a really cool movie.
Watch the Pixels Honest Trailer after the jump.
Despite the cool premise of aliens invading Earth in the form of old school pixelated arcade characters, the goofy comedy antics of Sandler and his stupid friends (with Peter Dinklage and Josh Gad wasted by a poor script) completely botch the fun concept. I mean, Kevin James is the President of the United States of America, and he's a total buffoon. C'mon, people.
The really sad thing is that Adam Sandler turns 50 this coming September, and it doesn't look like he'll be stopping his childish comedies anytime soon. In fact he still has some left in his exclusive deal with Netflix. Maybe if he took the time to make another Punch-Drunk Love or even Spanglish then we might be able to tolerate this stupidity a little while longer. But instead, we got The Cobbler, which is also available to watch on Netflix if you feel like rolling your eyes a lot.