HBO Bites The Bullet, Cancels 'Vinyl' After Announcing A Second Season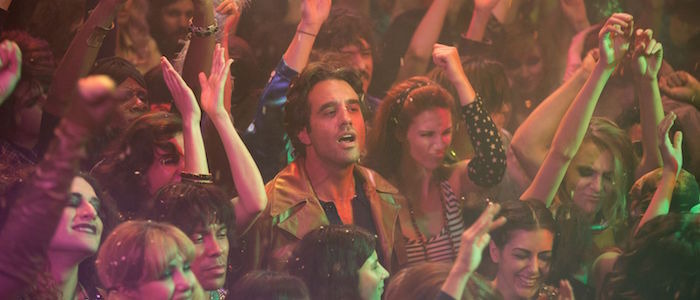 Vinyl should have been on huge. On paper, it feels like a surefire hit and another jewel in HBO's crown of all-time great shows. A drama series set in the music industry circa 1973, produced by Martin Scorsese and Mick Jagger, run by the great Terence Winter, and starring fine actors like Bobby Cannavale, Ray Romano, and Olivia Wilde sounds like a list of things that should have made this whole thing soar. Then people actually started watching the show and whoo-boy, no one had many nice things to say. What felt like an instant winner quickly turned into an expensive misfire.
Despite low ratings and disappointing reviews from critics and TV fans alike, HBO renewed Vinyl for a second season back in February. Today, they've backtracked: Vinyl season 2 has been scrapped and the show has been cancelled.
Variety reported the news, which includes this boilerplate statement from HBO:
After careful consideration, we have decided not to proceed with a second season of Vinyl. Obviously, this was not an easy decision. We have enormous respect for the creative team and cast for their hard work and passion on this project.
If that sound familiar, it's the same basic template HBO utilized when they cancelled The Brink after one season last year...another cancellation that came about only after they had "renewed" the series. And even that wasn't the first time HBO has decided to kill a show's second season at the last minute, with both Luck and Tell Me You Love Me also belonging to this unlucky club of HBO shows axed following their premiere seasons after getting an official green light.
While the cancellation of those shows inspired some degree of outcry from television fans (well, maybe not The Brink), it's hard to imagine too many people mourning the loss of Vinyl, which slipped in the ratings throughout its first season and continued to earn lousy reviews until the finale. It's not even clear who to blame in this situation – this may have been a case of too many cooks in the kitchen.
HBO did try to revamp the entire show, replacing Winter (a veteran of the network with shows like The Sopranos and Boardwalk Empire under his belt) with screenwriter Scott Z. Burns for second season. Variety reports that Burns was still outlining the new season and had not turned in any scripts when the axe officially fell. The trade suggests that HBO simply crunched the numbers and decided that the money spent on a second season of Vinyl could be better utilized elsewhere. After all, it's hard to convince anyone to come back to a show after they've dropped it, even if it has gotten better.
This cancellation also comes one month after Casey Bloys stepped into the role of programming president at HBO, replacing Michael Lombardo (who steered the ship for a decade). These kinds of big decisions often coincide with regime changes like this. Bloys, not wanting to work overtime to save his predecessor's misfire, may have just wanted to put this one out of its misery.
In any case, we all have Westworld to look forward to.