'Batman V Superman' Ultimate Edition Trailer: The Battle Comes Home With More Footage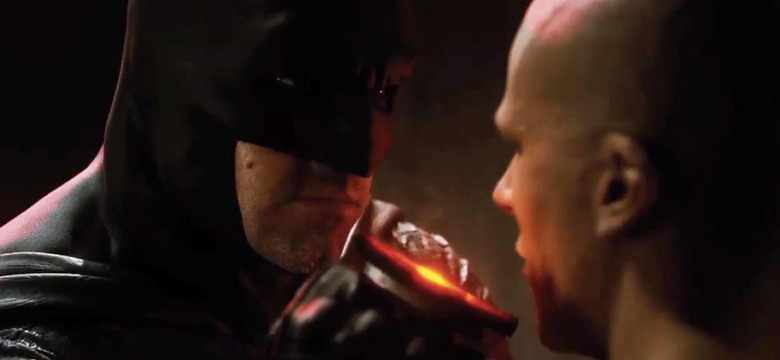 We may receive a commission on purchases made from links.
Whether or not you liked Batman v Superman: Dawn of Justice when it hit theaters earlier this year, there's a good chance that you're curious to see the 30 minutes of footage that's being put back into what is being called the Ultimate Edition. The alternate cut of the movie arrives on Blu-ray and DVD next month (though it will hit Digital HD a few weeks earlier), so a new trailer has arrived to tout the home video release. It's not chock full of new footage like the previous trailer was, but there are glimpses of some new shots, as well as the special features that will take you behind the scenes.
Watch the Batman v Superman Ultimate Edition trailer below.
The most intriguing bit of footage is the shot of Batman getting ready to brand Lex Luthor. It looks like Zack Snyder had Batman be a little more sadistic when it came to confronting Luthor in prison, and he wanted the mark of the Dark Knight left on him as a reminder. Plus, there's some more Doomsday footage, and an exchange between Batman and Alfred.
Honestly, this is the first director's cut of a movie that I've been extremely curious to check out in a long time. Having 30 minutes of extra footage is a lot. While I doubt it will fix the problems that I had with the movie (though I didn't flat out hate it), it'll be interesting to see what Zack Snyder originally had in the cut of the film he wanted to make.
If you want to see more footage from Batman v Superman Ultimate Edition, check out the previous trailer right here. Also, check out our all of our coverage from the set of Justice League right here.
The extended cut of "Batman v Superman: Dawn of Justice" includes 30 more minutes of story and action not seen in theaters! Also includes the Theatrical Version of the film plus over 2 hours of bonus content. From director Zack Snyder comes "Batman v Superman: Dawn of Justice," starring Ben Affleck as Batman/Bruce Wayne and Henry Cavill as Superman/Clark Kent in the characters' first big-screen pairing. Fearing the actions of a god-like Super Hero left unchecked, Gotham City's own formidable, forceful vigilante takes on Metropolis's most revered, modern-day savior, while the world wrestles with what sort of hero it really needs. And with Batman and Superman at war with one another, a new threat quickly arises, putting mankind in greater danger than it's ever known before.
Batman v Superman: Dawn of Justice Ultimate Edition arrives on Ultra HD Blu-ray, standard Blu-ray and DVD on July 19, along with the theatrical cut, but it will arrive on Digital HD much earlier on June 28 along with the theatrical cut of the movie.