The Best Movies And Shows Leaving Netflix In July 2016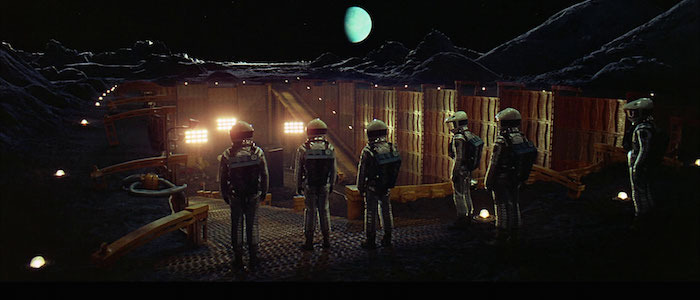 Yesterday, we ran down the best movies arriving on Netflix in July 2016, but that bounty of new entertainment comes at a cost – a bunch of quality movies and shows are departing the streaming service in the coming weeks and who knows when they'll return. But I've got your back: here are the movies you need to watch before they disappear.
2001: A Space Odyssey and A Clockwork Orange
Before they leave Netflix, you should probably go out of your way for a Stanley Kubrick sci-fi double feature, especially if you haven't had the chance to check out either of these masterpieces yet. 2001: A Space Odyssey is simply one of the best science fiction movies ever made, a challenging, thoughtful, and delirious trip into big ideas, questions without clear answers, and intriguing psychedelia. A Clockwork Orange is a deeply unpleasant, albeit unforgettable, examination of crime, punishment, and humanity (or lack thereof) in the face of violence. Both represent one of the great filmmakers of all time at the top of his game, making two movies that couldn't be more different.
Best in Show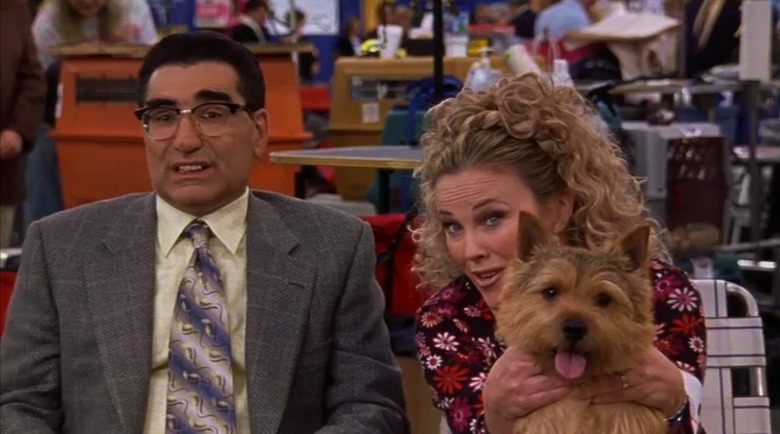 Although not quite as funny as Waiting For Guffman and A Mighty Wind, Best in Show is still a hugely entertaining comedy from director Christopher Guest. Like those other two films, this film sees Guest rounding up gigantic ensemble of funny people, giving them a loose outline, and allowing them to improvise their dialogue while filming them in a faux-documentary format. Also like those other two films, his subject is delightfully mundane: the obsessive oddballs on the dog show scene.
Butch Cassidy and the Sundance Kid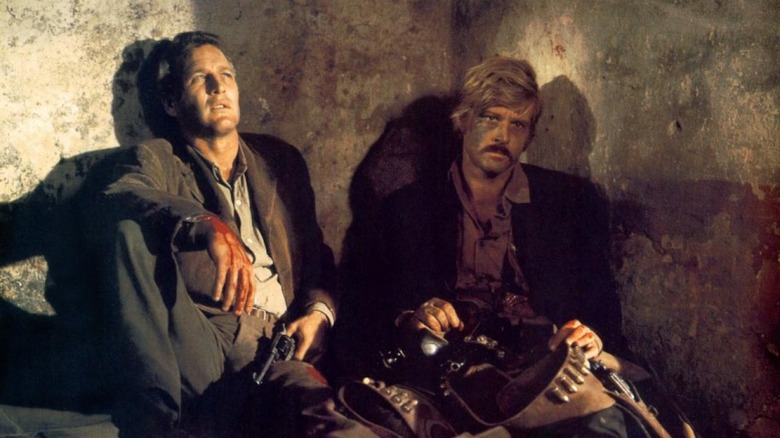 If I'm ever asked to name the greatest duo in movie history, I default to Paul Newman and Robert Redford. If I'm ever asked to name my favorite movie starring these two, I default to Butch Cassidy and the Sundance Kid. A sort of anti-Western made decades before anti-Westerns were in style, this film begins as brilliant entertainment, reveling in the romantic, funny, and exciting adventures of the two titular outlaws. However, the film's great trick is that it slowly tightens the noose around these two characters when they find themselves on the run and away from familiar territory, before concluding with one of the great downer endings in cinema history. If you haven't seen this, carve out two hours of your time before it's gone.
The Conspiracy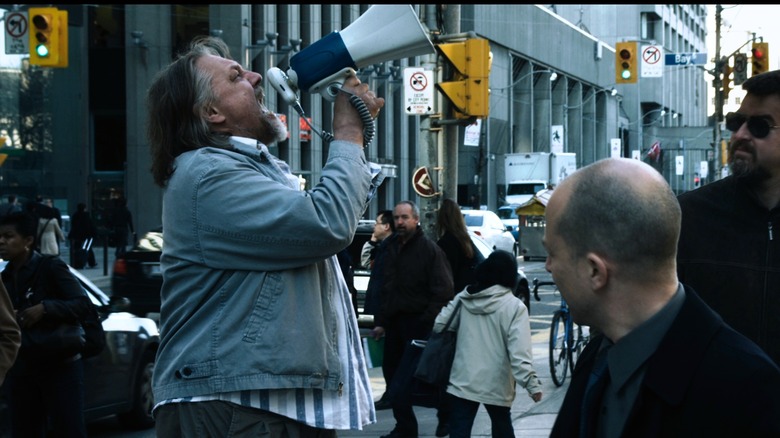 I'm a sucker for a good found footage horror movie and The Conspiracy is a good one, following two documentary filmmakers who attempt to infiltrate a secret society that they believe controls the world. Naturally, their investigation takes a number of startling turns and they begin to suspect that their lives are in danger. Or they're just being paranoid. While the film is a very fun watch from the beginning, it's the conclusion that really sells it, taking the typical found footage formula and turning it on its head in a deeply satisfying (and slightly maddening) way.
The Quiet Man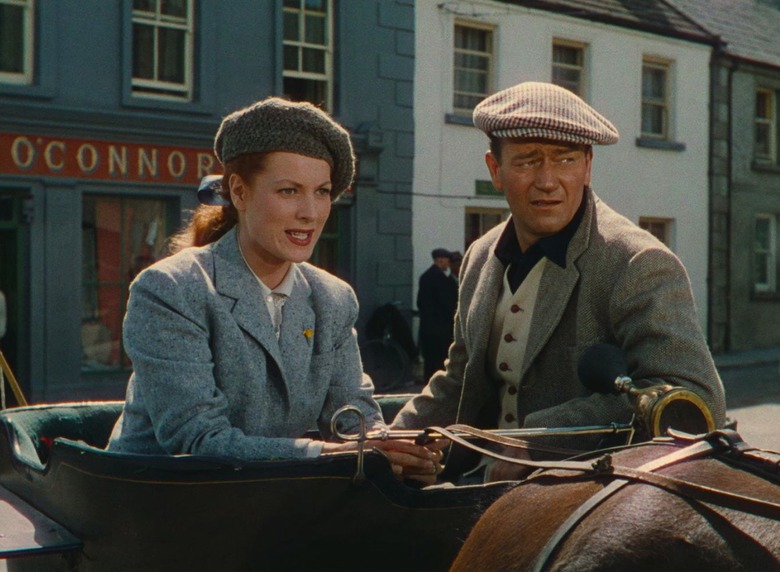 Director John Ford may be best known for the classic Hollywood westerns he shot with John Wayne, but The Quiet Man may be one of his best films. Wayne stars as an American boxer who returns to the Irish village where he was born following a tragedy and finds a new batch of friends and rivals. The setting may be unique to Ford's filmography, but the blend of masculine drama, silly comedy, and genuine romance that follows is right in line with his best work. Bonus: the film features one of the great long Hollywood fight scenes, a brawl that deserves to be mentioned in the same breath as that big scene (you know the one) from John Carpenter's They Live.
The Right Stuff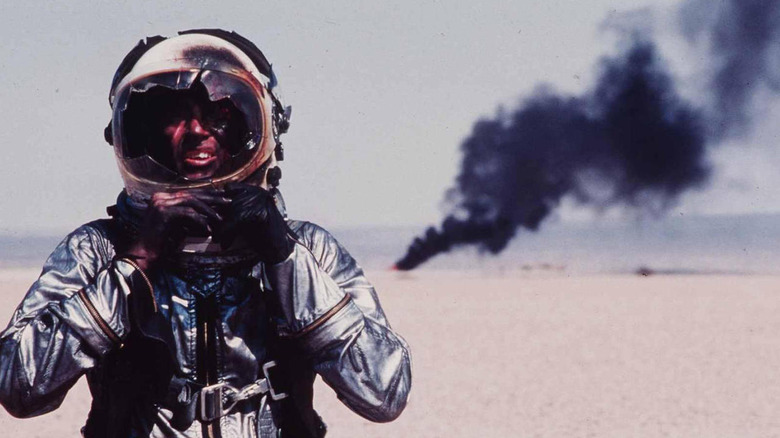 The Right Stuff would make one helluva double feature with The Martian, exploring the earliest days of the U.S. space program through the eyes of death-defying test pilots and the Mercury 7 astronauts who followed in their footsteps. An ensemble of incredible actors (including Ed Harris, Dennis Quaid, Sam Shepard, Scott Glenn, and Fred Ward) bring these men to life, embodying a rare breed of human being that needs to be part scientist and part daredevil. Few films are this inspiring and few films will give you a deeper respect for just how difficult and dangerous it is to do what astronauts do.
Rubber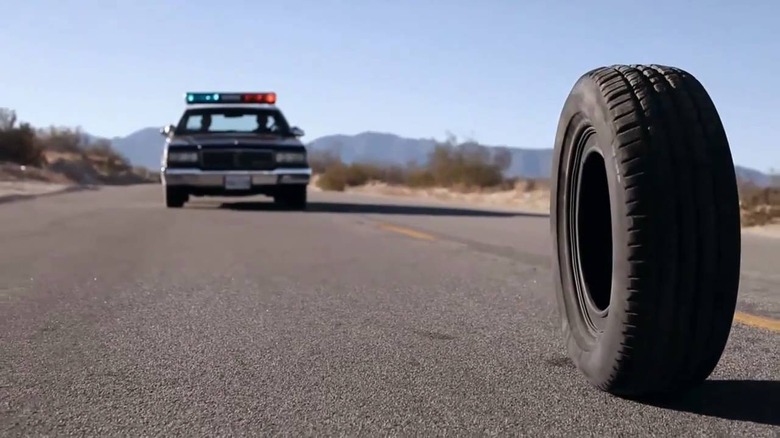 Quentin Dupieux's avant garde comedy about a sentient tire with psychic powers rampaging across the American Southwest causing heads to explode with its indefinable rage sounds like a joke, maybe a 15-minute short film. But Rubber runs 82 minutes and it has to be seen to be believed. Dupieux mishmashes classic B-movie tropes and experimental cinema, all in service of...well, maybe nothing at all. As the opening scene informs us, sometimes things just happen in movies and Rubber makes a strong case for just accepting that this is a movie about an evil tire, its victims, and the people who try to stop it. Any deeper meaning is hidden underneath a dozen layers of absurdity and thankfully, that absurdity is hilarious.
Serenity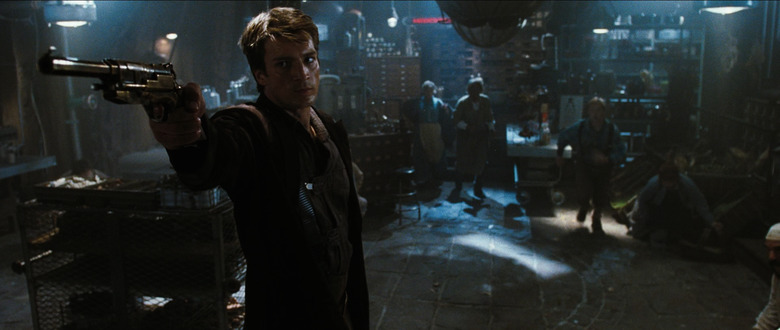 Before he made two movies with Avengers in the title but after he created Buffy the Vampire Slayer (which is only one the of greatest television shows ever made), Joss Whedon directed Serenity, the big screen continuation of his short-lived series, Firefly. This film does act as a truncated second season (and season finale) for a show that never got a real chance to spread its wings, but its big triumph is that is also functions as a standalone adventure. I've seen my fair share of people convinced to watch Firefly only after watching Serenity. While the movie occasionally looks like a long episode of television, Whedon's strengths are on fully display, including his witty dialogue, characters you care about, and a willingness to go for the gut punch.
The Original Star Trek Movies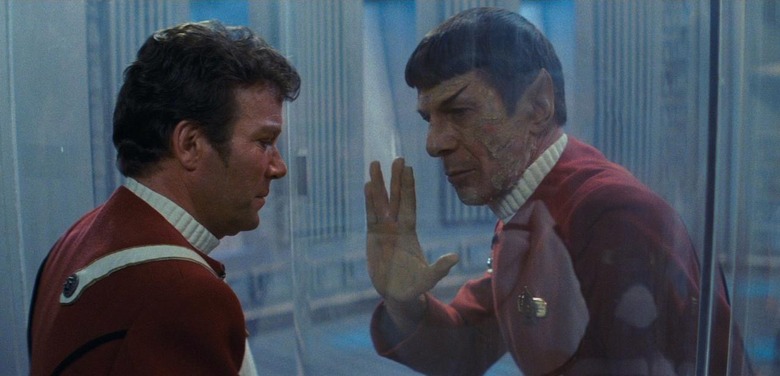 These days, our action heroes never stop. Age doesn't slow Tom Cruise, Will Smith, and Matt Damon, each of whom keeps on kicking ass while pushing their aging bodies to new limits. The strange beauty of the original six Star Trek movies, beginning with Star Trek: The Motion Picture and concluding with Star Trek VI: The Undiscovered Country, is that the characters' aging is a key part of the narrative. These movies never try to hide the wrinkles on the faces of William Shatner, Leonard Nimoy, and the rest of the Enterprise crew. These men and women have been on countless adventures and have risked death so many times that you can see it clearly imprinted on their faces. The are simply too old to be flying around the galaxy...and these movies (with the notable exception of the baffling vanity project that is Star Trek V: The Final Frontier) openly acknowledge that. Beyond that, at least three of these movies are excellent (parts two, four, and six) and two of them are fascinating if flawed (parts one and three), so just about all of them are worthy of your time.
Witness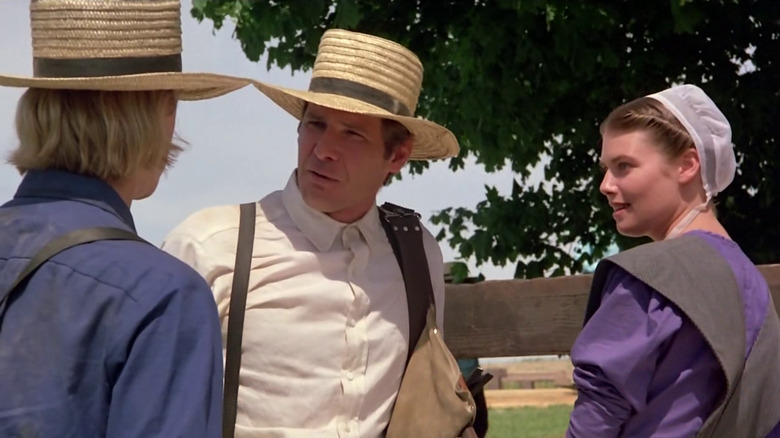 Witness is built around a high concept that could have (and maybe should have) led to a typical '80s cop movie. Harrison Ford plays a police detective who must go undercover in an Amish village after a young member of the community witnesses a murder during a visit to the city and finds himself targeted by criminals. While director Peter Weir does ultimately deliver tense action, the bulk of the film is about Ford settling into his new existence, falling in love and learning to appreciate the simplicity and the Amish way of life. It's a grounded, quiet movie with an eye for character and detail that elevates it above most thrillers. Plus, this is one of Ford's best performances and a reminder that he has always been more than Indiana Jones and Han Solo.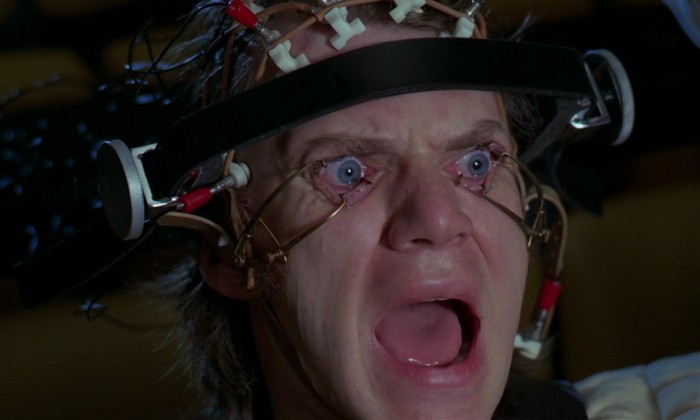 LEAVING JUNE 1
2001: A Space Odyssey (1968)
A Clockwork Orange (1971)
A League of Their Own (1992)
Allegiance (2012)
Along Came Polly (2004)
Best in Show (2000)
The Beverly Hillbillies (1993)
Bulworth (1998)
Butch Cassidy and the Sundance Kid (1969)
Caillou: Season 5
The Central Park Five (2012)
Cheech & Chong's Up in Smoke (1978)
The Conspiracy (2012)
Daniel Tiger's Neighborhood: Seasons 1-2
Dinosaur Train: Season 2
Drive Me Crazy (1999)
Flashpoint: Seasons 1-5
The Flintstones (1994)
The Flintstones in Viva Rock Vegas (2000)
The Game: Seasons 1-3
How to Marry a Millionaire (1953)
Ice Age: The Meltdown (2006)
Medium: Seasons 1-7
Mister Rogers' Neighborhood: Volume 1 (1968)
Mouse Hunt (1997)
My Sister's Wedding (2013)
Notting Hill (1999)
Numb3rs: Seasons 1-6 Odd Squad: Season 1
The Perfect Storm (2000)
The Quiet Man (1952)
Reading Rainbow: Volume 1 (1985)
The Right Stuff (1983)
Rubber (2010)
Star Trek: The Motion Picture (1979)
Star Trek II: The Wrath of Khan (1982)
Star Trek III: The Search for Spock (1984)
Star Trek IV: The Voyage Home (1986)
Star Trek V: The Final Frontier (1989)
Star Trek VI: The Undiscovered Country (1991)
Star Trek: Generations (1994)
Talladega Nights: The Ballad of Ricky Bobby (2006)
Team America: World Police (2004)
Tesla: Master of Lightning (2000)
Thumbelina (1994)
The Very Hungry Caterpillar and Other Stories (1993)
Wild Kratts: Seasons 1-3
Witness (1985)
Women Aren't Funny (2014)
WordWorld: Season 1
Zoboomafoo: Season 2
LEAVING JULY 2
Venus and Serena (2012)
LEAVING JULY 15
Color Crew (2010)
LEAVING JULY 16
Serenity (2005)
LEAVING JULY 31
Braxton Family Values: Season 3