'Suicide Squad' Character Posters: The Worst Heroes Get The Best Posters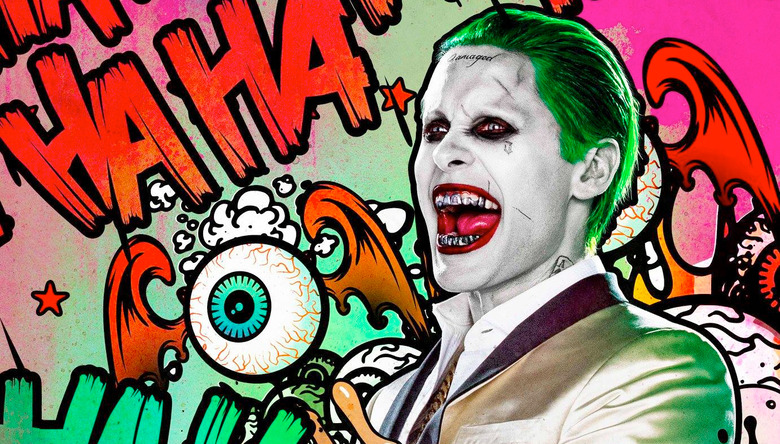 Character posters are usually an obligatory part of the marketing for any blockbuster. Most of the time they're boring and unnecessary, but sometimes the marketing department actually puts some creative into their poster campaign and we get some character posters worth framing. Thankfully, that's exactly what has happened with some new Suicide Squad character posters. There are actually two batches of character posters that have arrived online, and you'll know which ones are worth talking about when you see them.
Here's the first batch of Suicide Squad character posters:
Those are the more boring ones, and they're actually better than most of the character posters that we end up seeing online. However, they pale in comparison to this other batch of Suicide Squad character posters, with artwork inspired by the comics these characters come from:
If Suicide Squad doesn't end up delivering, at least the marketing campaign has been exciting and creative, especially with regards to the posters. These arrive just after a couple more colorful posters hit the web yesterday. Hopefully they match up with the dark fun that's being portrayed in the trailers so far. Suicide Squad feels like the rambunctious comic book flick DC Comics needs right now to show that there's fun to be had in their comic book universe.
The good news is, there seem to be some corrections made behind the scenes to make the DC Comics universe a little less morose than it was in Batman v Superman: Dawn of Justice. There seems to be some humor and joy injected into Justice League according to Peter Sciretta's recent set visit report from London, and that's a smart move. Warner Bros. doesn't have to abandon the darker tone completely, but they can clearly stand to be a little less dreary.
It feels good to be bad... Assemble a team of the world's most dangerous, incarcerated Super Villains, provide them with the most powerful arsenal at the government's disposal, and send them off on a mission to defeat an enigmatic, insuperable entity. U.S. intelligence officer Amanda Waller has determined only a secretly convened group of disparate, despicable individuals with next to nothing to lose will do. However, once they realize they weren't picked to succeed but chosen for their patent culpability when they inevitably fail, will the Suicide Squad resolve to die trying, or decide it's every man for himself?
Written and directed by Ayer based on the characters from DC Comics, the film stars Will Smith (Ali, The Pursuit of Happyness), Jared Leto (Dallas Buyers Club), Margot Robbie (The Wolf of Wall Street, Focus), Joel Kinnaman (Netflix's "House of Cards"), Viola Davis (The Help, Doubt) Jai Courtney (Insurgent), Jay Hernandez (Takers), Adewale Akinnuoye-Agbaje (Thor: The Dark World), Ike Barinholtz (Neighbors), Scott Eastwood (Fury), Cara Delevingne (Paper Towns), Adam Beach (Cowboys & Aliens), and Karen Fukuhara in her feature film debut. It is produced by Charles Roven and Richard Suckle, with Zack Snyder, Deborah Snyder, Colin Wilson and Geoff Johns serving as executive producers.
Suicide Squad opens in theaters on August 5.