Theme Park Bits: 'Secret Life Of Pets' Ride In The Works, The First Footage From 'Frozen Ever After,' And A Piece Of Disneyland History Vanishes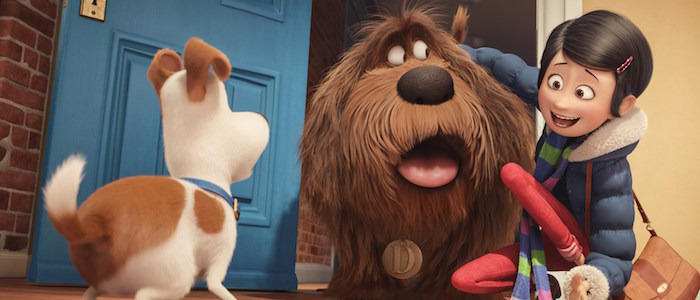 In this edition of Theme Park Bits:
Universal Studios is working on a theme park attraction based on The Secret Life of Pets.
New art showcasing Universal's Volcano Bay waterpark has arrived.
Frozen Ever After is open at Epcot and video footage is here.
Wizarding World of Harry Potter employees mourn the loss of a co-worker with a wand ceremony.
Disney promptly responds to last week's alligator attack.
The first great footage from Shanghai Disneyland's Roaring Rapids ride is here.
The final remnants of Disneyland's Skyway ride is finally gone.
We're debuting a new logo in celebration of our newly transformed world-class destination! https://t.co/OlLWdAFs8I pic.twitter.com/1r2u5P0uio

— Universal Studios Hollywood (@UniStudios) June 21, 2016
Universal Studios Hollywood has revealed a new logo for its theme parks and you can check it out in the tweet above. The full press release detailing the change can be found on the Universal Studios Hollywood blog, which explains that the new look is to celebrate how 75% of the park is new following several years of adding new attractions and experiences. The new logo doesn't reinvent the wheel (there are still big words sprawled across a big, shiny Earth), but it does look more slick and modern than the older version.
Universal also released a new promo video showing off the changes to the park and the neighboring CityWalk and teasing the upcoming attraction based on AMC's The Walking Dead.
Mouse Info placed the old logo and the new logo side-by-side for the sake of comparison.
What do you think about the new logo for @UniStudios? https://t.co/6yZ5GAGNXU pic.twitter.com/h6KT0MINGE

— MouseInfo | Disney News and Info (@MouseInfo) June 21, 2016
Every audience I've seen the Secret Life of Pets trailer with has responded with enthusiasm – this thing looks like it has the potential to be a Despicable Me or Minions-sized hit for Universal. And Universal seems to agree, because they have already started developing a theme park attraction based on the film. NBCUniversal CEO Steve Burke let this detail slip during an investor conference:
We are doing — we have started a Pets attraction even before the film comes out, which if the film doesn't do as well as I think, it will be painful. But I think it will do very well.
This rumor has actually been floating around the internet for a little while now, but this is the closest thing we've gotten to official confirmation. It's not clear whether or not this attraction would open in Universal Studios Florida or Universal Studios Hollywood, but it certainly feels like the kind of attraction they would want to have on both coasts. After all, Despicable Me: Minion Mayhem continues to draw enormous crowds in both parks. We should expect to hear something fancy and official sooner rather than later.
Here's what @UniversalORL is presenting as Volcano Bay! #IPW16 @ustravelipw @orlandosentinel pic.twitter.com/Iu1xnjNY6K

— Caitlin Dineen (@CaitlinDineen) June 20, 2016
Speaking of upcoming Universal Studios theme park projects, new art for the upcoming Volcano Bay waterpark has arrived online. Granted, this art is intended to be a fun and abstract advertisement and not a proper look at what to expect from the final park, but it's a good tease. With the entire park built around a gigantic artificial volcano, Volcano Bay looks visually appealing enough to enough to rival Disney's Blizzard Beach in the theming department. The art also showcases how the boundaries of the park will jut up against the the Cabana Bay hotel, which will soon be the go-to place to stay for guests hoping to spend their days getting soaked.
While we're here, a snippet from what appears to be the first advertisement for Volcano Bay has arrived online, complete with footage of families having fun and a deep, booming voice informing the viewer just how much fun you will have as well.
In more sobering news, employees at Universal Orlando's Islands of Adventure theme park came together to mourn the loss of Luis Vielma, who was killed in last week's tragic mass shooting at a gay nightclub. Vielma worked at the Harry Potter and the Forbidden Journey attraction in the Wizarding World of Harry Potter, so his friends and co-workers paid tribute to him with a wand ceremony in front of Hogwarts castle. The sense of love and community on display is simultaneously heartbreaking and life-affirming.
Harry Potter creator J.K. Rowling also paid tribute to Luis Vielma, sending a wreath of flowers to his funeral along with a handwritten note. In case you can't read her writing, the note says "To Luis, who died for love. You will never be forgotten. J.K. Rowling."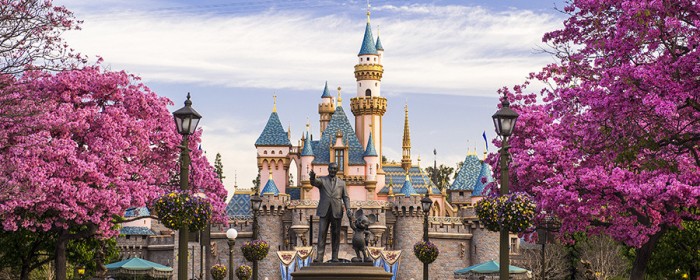 Across Orlando, Walt Disney World continued to grapple with another ongoing local tragedy. Last week, a toddler was killed by an alligator on resort property, triggering the closure of beaches and a great deal of panic. It's a heartbreaking story and Disney is seemingly doing everything it can to move forward and make things safer for its visitors. The Orlando Sentinel reports that new signage is being posted around the various resort beaches, with the traditional no swimming signs now updated to include warnings about alligators. Says Disney spokeswoman Jacquee Wahler:
We are conducting a swift and thorough review of all of our processes and protocols. This includes the number, placement and wording of our signage and warnings.
A day later, Disney raised temporary fencing around Seven Seas Lagoon until they could guarantee the safety of visitors. Wahler again:
We are installing signage and temporary barriers at our resort beach locations and are working on permanent, long-term solutions at our beaches. We continue to evaluate processes and procedures for our entire property, and, as part of this, we are reinforcing training with our Cast for reporting sightings and interactions with wildlife and are expanding our communication to Guests on this topic.
And finally, the iconic Jungle Cruise attraction has altered its script for time being, with the skipper who hosts each boat no longer informing riders that they should "watch [their] children or the crocodiles will." The cheesy one-liner, although harmless in a vacuum, certainly feels insensitive at a time like this. Similarly, a joke about a crashed plane was cut from the spiel following the events of September 11, 2001. That gag was later restored, so this one will presumably enter the rotation again eventually.
In slightly more chipper news, the Frozen Ever After attraction has finally opened at Epcot in Walt Disney World and the first footage has made its way online. For fans of Maelstrom, the log flume that used to use this space, it's a downright surreal experience to see the new theming. The ride itself actually looks very impressive, capturing the feeling of classic Disney dark rides while showing off some genuinely impressive new technology (some of those animatronics are jaw-dropping). Most impressive is the use of music and how it is times to the experience. Even "Let It Go" can still sound fresh when when you're plummeting backwards down a watery drop.
The last time we saw footage from the Roaring Rapids attraction at Shanghai Disneyland, the park was still in technical rehearsals and the giant animatronic monster at the heart of the ride was unfinished and inactive. Now, new footage from the fully operational ride has arrived online, giving us a look at what this imposing beastie actually looks and sounds like. And yep, he's certainly intimidating.
Disneyland's Skyway attraction opened in 1956 and operated continuously through 1994, when it was shut down and the Tomorrowland entry terminal removed. However, the Fantasyland terminal has sat dormant as part of the landscape for the past 22 years...until now. As you can see in the video above, this piece of theme park history was demolished as part of the ongoing construction for Star Wars land. Yeah, it's sad, but onwards and upwards, I say.