'Penny Dreadful' Has Been Cancelled After Three Seasons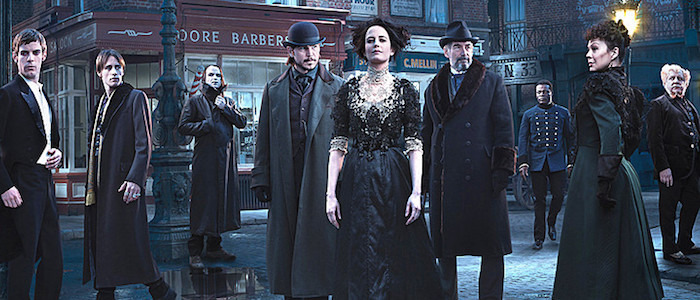 Showtime's Penny Dreadful has been sitting at the top of my "Man, I really should get around to catching up on that soon" list for longer than I'd like to admit. I watched the first season and found it to be a dark and delightful riff on classic horror icons, a gothic but humane reinterpretation of the Universal monster formula that had no right to work as well as it did. And now, I know exactly how many episodes I have left in the queue, as the series' third season finale was also a surprise series finale. Apparently, the words "The End" flashed across the screen and everything, making it all very definitive.Variety has the details on the show's cancellation and everything should prove bittersweet for fans. The decision to end Penny Dreadful was not a mandate from the network, but a decision made by creator John Logan, who realized that he was approaching the end of the story he wanted to tell. Showtime president David Nevins agreed with Logan's decision, citing the changing television:
That's where television is now. We don't have to make seven seasons for the sake of making seven seasons. Some shows are built for that, and some shows aren't.
There's grace in allowing a television show to end when it needs to end and Penny Dreadful has concluded with three seasons and 27 episodes. It never had the time to run out of steam and become a shadow of its former self. And that's all you need to know if you haven't caught up with last night's finale, because the rest of Variety's interview with Nevins and Logan goes into detail about what goes down in the series' denouement. If you aren't caught up with the show, feel free to turn back now. Just because I got spoiled doesn't mean you have to be spoiled!
Still here? Okay. First of all, Logan says that he realized the end was in sight during season two, when he saw where Eva Green's Vanessa was heading:
This is a show about Vanessa Ives and her struggle with faith — how one woman grapples with God and the devil. Midway through the second season, when we were filming it —so about two years ago— I realized where we were heading. A woman who loses her faith in the second season, she has to grasp her way back. What that would take? To me, that was an apotheosis — she would find peace finally with God. I realized that's where the show was heading, and so I talked to Eva about it and then I talked to David.
Logan continued, praising the rest of the show's cast and noting that the decision to end the show only came after talking it over with everyone involved:
Some poems are meant to be haikus, some are meant to be sonnets and some are meant to be tone poems. And this was meant to be a sonnet. It just feels right to me. And I have to say it's not just [working with Eva I'll miss]. To get the chance to work with Josh Hartnett and Tim Dalton and Rory Kinnear day after day has been an absolute joy. Their commitment to the show is without equal. It was a tough decision for everyone. There was a lot of emotion involved. It wasn't a blithe or facile decision. It was something we all talked about.
For the full interview, which goes in-depth about the decision to end the show and certain twists and turns involved in the finale, hit the link above. The best thing I can say about Penny Dreadful is that I'm still eager to finish the show despite knowing how it ends.