Movie Poster Round-Up: 'Suicide Squad', 'Moana', 'Fantastic Beasts And Where To Find Them' & More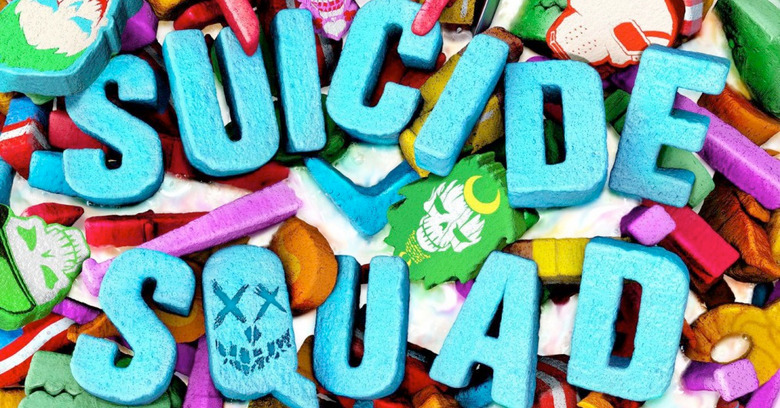 There's been an influx of new movie posters for some of the films coming in the second half of this year, including the later part of summer and up through this fall. The new one sheets include two Suicide Squad posters featuring tasty cereal and a mushroom cloud; a Fantastic Beasts and Where to Find Them sheet with a shimmering glimpse at Eddie Redmayne; a foreign teaser poster for Moana; a celebratory Father's Day promo for Baywatch; an alternate Captain Fantastic poster designed by Shepard Fairey; and a colorful Korean poster for Ghostbusters.
Check out all the new movie posters after the jump.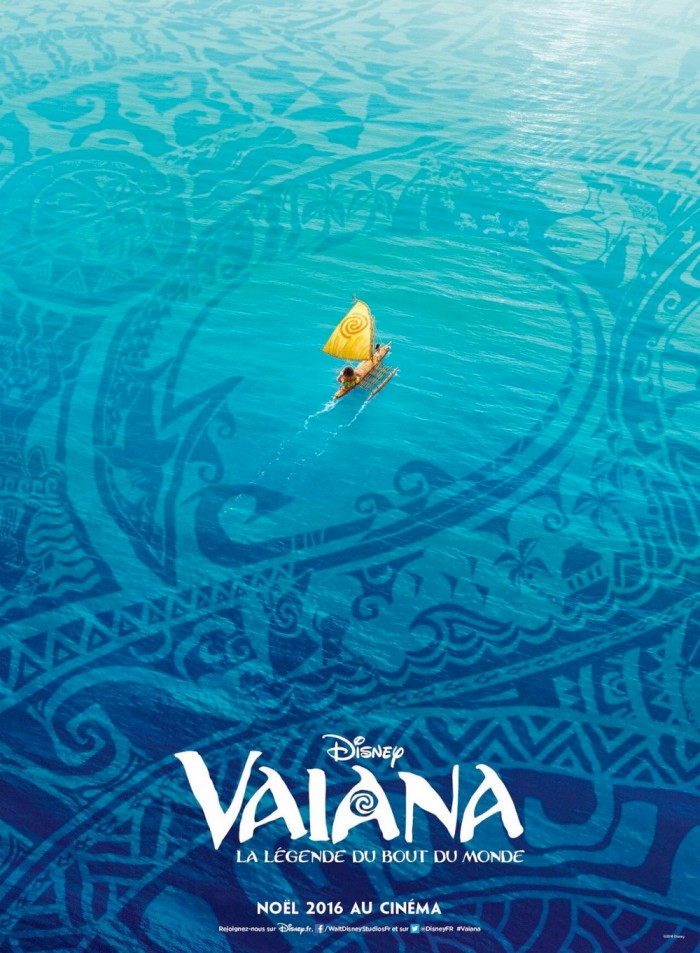 First up, above is an international poster for Moana. You'll notice that the title is different, and that's because in some parts of Europe the animated adventure will be known as Vaiana. The poster was revealed by Zootopia co-director/writer Jared Bush on Twitter where he clarified why the title was different. It's likely due to the differences in language – perhaps Moana means something in certain European languages that doesn't translate well as a movie title. Moana arrives on November 23 this fall.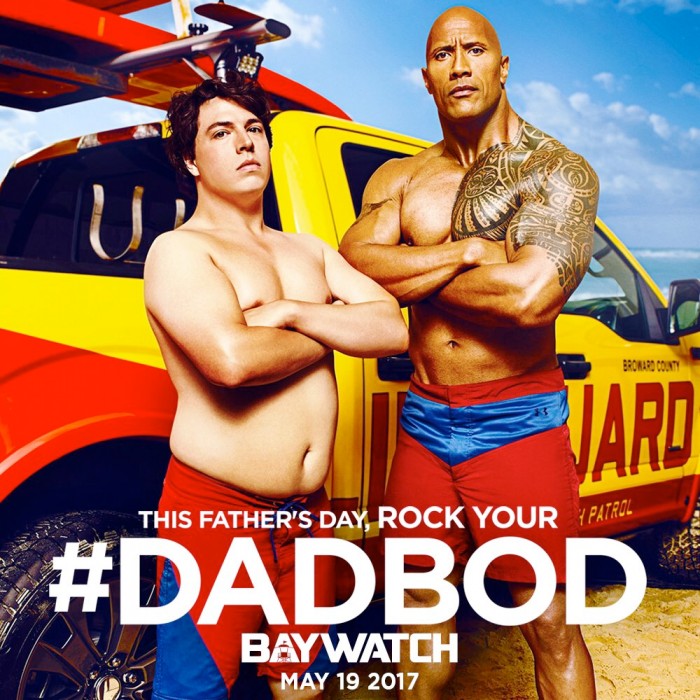 Yesterday was Father's Day, and Dwayne Johnson helped ring in the manufactured greeting card holiday by promoting next year's release of Baywatch, the film based on the TV show of the same name. Using the hashtag #DadBod, Johnson showed off a promotional poster featuring the buff Johnson alongside the not-so-muscular Jon Bass as fellow lifeguard Ronnie. The contrast between the two stars is funny in itself, but I can't wait to see how these two interact in the movie. Baywatch arrives on May 1, 2017.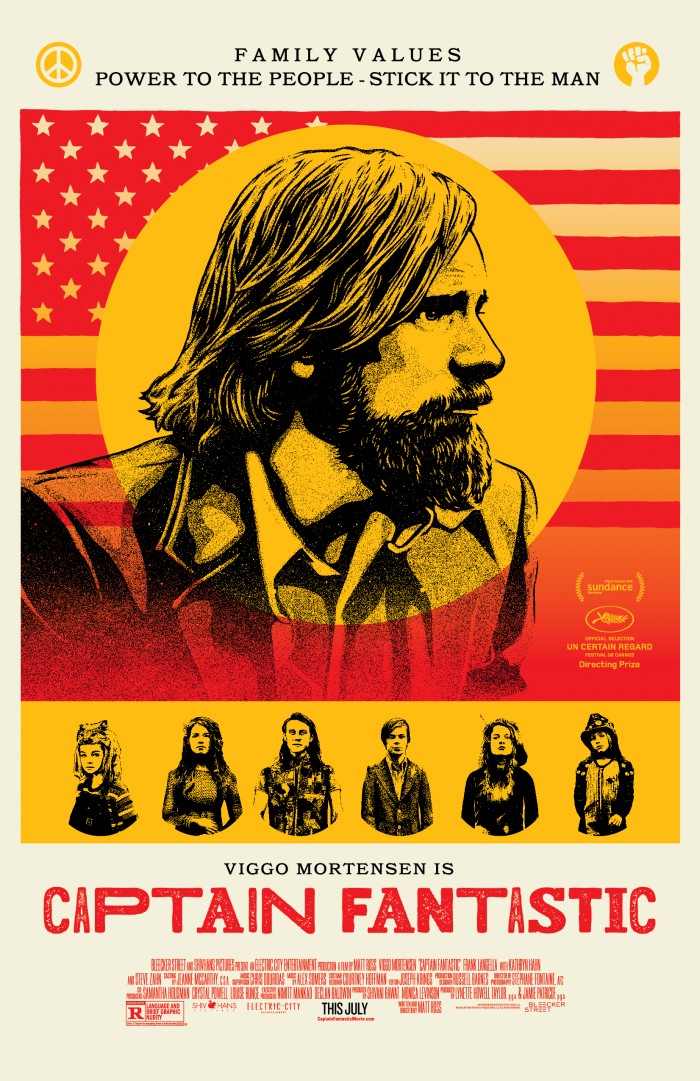 A little more outside of the mainstream movie releases, Captain Fantastic is coming to theaters next month after debuting at the Sundance Film Festival earlier this year. To help hype the movie, Bleecker Street has released this alternate poster designed by Shephard Fairey, the same artist who designed the famous "Hope" poster for Barack Obama's presidential campaign. Viggo Mortensen gets the spotlight but the outstanding cast of kids is also prominently featured. Captain Fantastic arrives on July 8.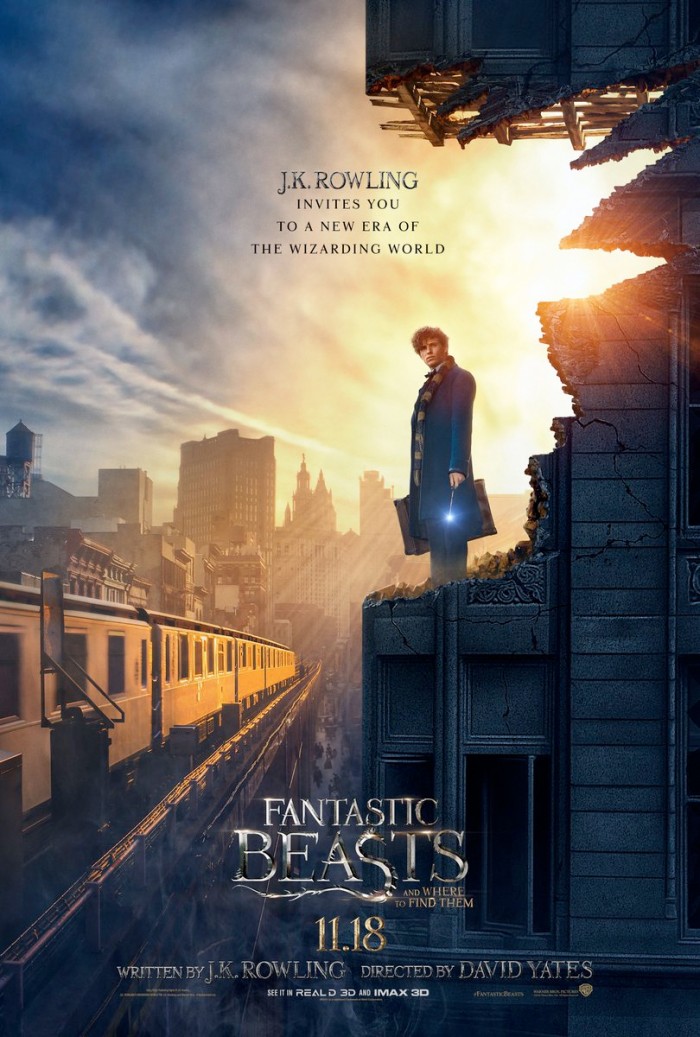 Eddie Redmayne finally gets his own poster for Fantastic Beasts and Where to Find Them. It appears Newt Scamander (Redmayne) has a bit of a problem with an escaped magical creature that presumably put a huge hole in the side of this New York City apartment building. It's not exactly the most exciting poster, but the prospect of seeing an entirely new part of the wizarding world that hasn't been explored much in the books is an exciting one. The reveal of the poster on Twitter indicates there's an announcement tied to the movie coming soon as well. Fantastic Beasts and Where to Find Them arrives on November 18.
Suicide Squad gets a pair of new posters. One features all the characters and some wild artwork assembled in a mushroom cloud explosion. The other is an IMAX poster that gives Suicide Squad some cool little cereal marshmallows to both spell out the title and represent each character. Deadshot gets a little crosshair, Katana has a tiny sword, Harley Quinn gets a bat, and all the characters get their own skeleton face marshmallow too. Both are pretty psychedelic, and they're undoubtedly some of the best posters we've seen for superhero movies lately. Suicide Squad arrives on August 5.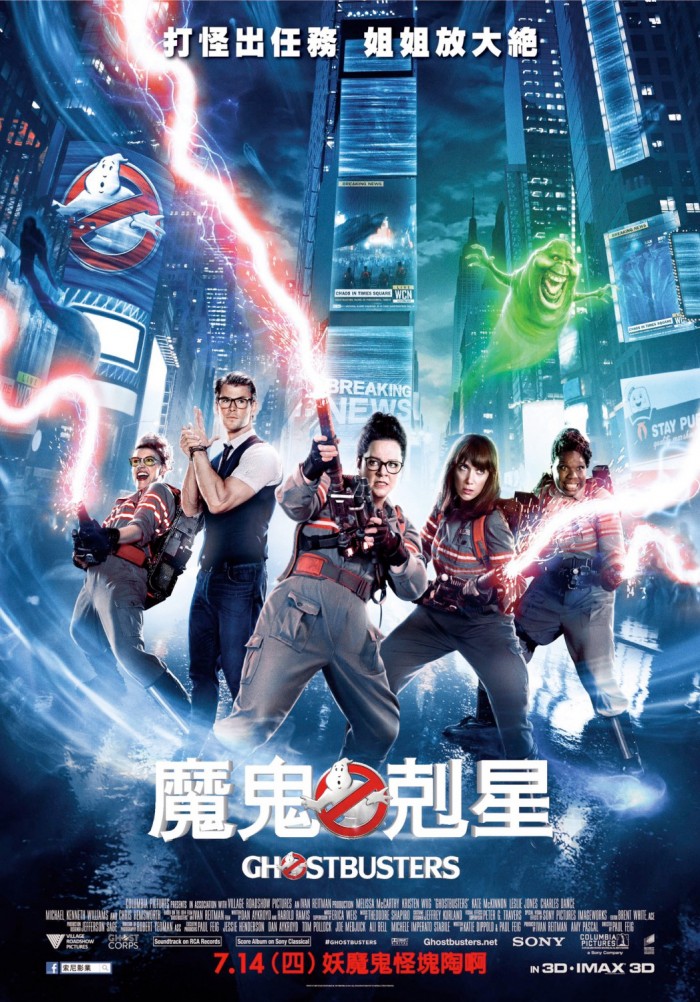 Finally, the reboot of Ghostbusters gets a bright and colorful new Chinese poster. The color palette is something that I've really enjoyed in the footage we've seen from the reboot so far, and this poster uses it to its full potential. There's Slimer flying around, the orange proton streams flying all over the place, and if you look in the background on the right, there's a Stay Puft Marshmallow advertisement, confirming that the company also exists in this rebooted universe as well. Ghostbusters arrives on July 15.