See Some Of The Stunning Art Coming To Star Wars Celebration Europe This Summer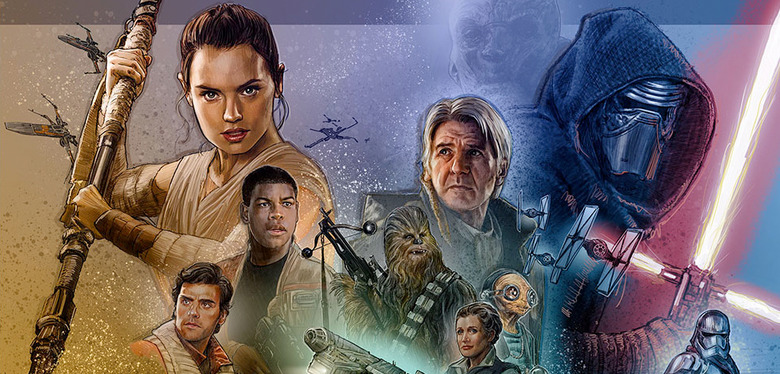 In addition to the usual hype that comes to San Diego Comic-Con, fans of the Star Wars saga across the pond are getting another opportunity to show their love for the sci-fi franchise that has new life following Disney's purchase of Lucasfilm and release of Star Wars: The Force Awakens. Next month brings Star Wars Celebration Europe to our friends overseas, and they're getting a bunch of cool Star Wars goodies, including a batch of exclusive artwork that you won't be able to get anywhere else.
Check out some of the Star Wars Celebration Europe art after the jump.
Here's some of the limited edition prints come to Star Wars Celebration Europe:
Much of the featured artwork is inspired by The Force Awakens, which isn't surprising. The sequel has offered a plethora of new characters to feature in artwork after having the same old heroes and villains to honor in art for decades, so artists undoubtedly want a change of pace after pumping the well dry for years.
That being said, there are still some great pictures honoring the original trilogy, as well as characters from The Clone Wars and Star Wars Rebels such as Ahsoka Tano and Ezra Bridger. The artwork above is just some of the pieces that will be available for purchase at Star Wars Celebration Europe. You can see more pieces, as well as details on the artist and the edition size, over at the official art show page for the Star Wars fan convention right here.