Cool Stuff: Mondo Unleashes 'The Neon Demon' Poster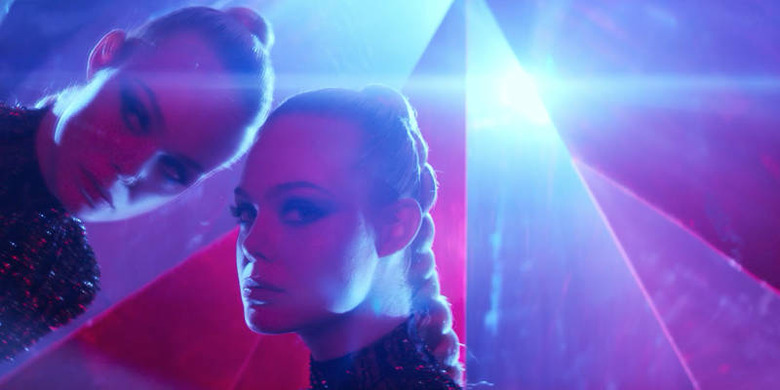 The initial reactions to Nicolas Winding Refn's The Neon Demon were, as expected, polarizing. The director's surreal horror-comedy isn't for everybody, although it is more accessible than his previous feature, Only God Forgives. If Refn's fans and harshest critics can agree on one thing, though, it's that the director certainly knows how to create a mood, usually one of beauty and horror. Mondo's print for The Neon Demon strikes that balance as well.
Below, check out Mondo's The Neon Demon poster.
Collider unveiled Jay Shaw's poster. Shaw most recently designed a print for 20th Century Fox's Alien day. The artist has also made posters for Eyes Wide Shut and The Cat From Outer Space, in addition to creating vinyl covers for 2001: A Space Odyssey and Looper. Shaw's new print will first be made available in-person at the Alamo Drafthouse South Lamar screening of The Neon Demon. Nicolas Winding Refn and composer Cliff Martinez are attending a screening hosted by Tim League this Saturday. After the screening, any copies unsold will go on sale at Mondo's official website.
Here's Mondo's The Neon Demon poster: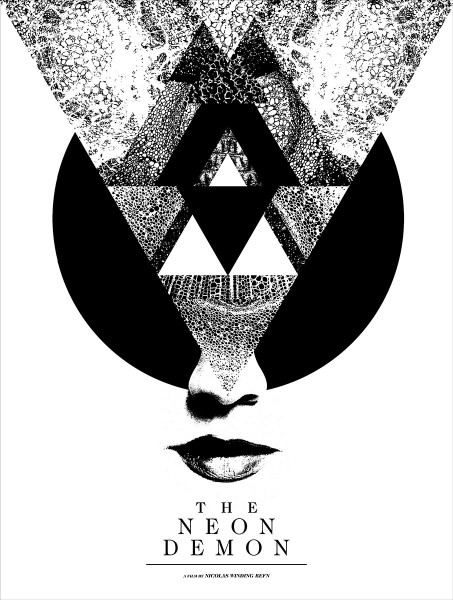 Edition of 125
18"x24"
$35.00
The blank space contrasted with the distorted face completely captures the spirit of the film. Refn and cinematographer Natasha Braier (The Rover) often juxtapose beauty with empty, hollow spaces, reflecting the characters and themes. Refn has called the movie a "celebration of narcissism," but I think The Neon Demon is hardly a celebration; it's an indictment. Without going any further and spoiling why that is, I'll say The Neon Demon has more going on beneath the surface than it seems to at first glance.
On first viewing, The Neon Demon is very entertaining, but initially, Jesse's (Elle Fanning) journey doesn't appear to add up to much more beyond a beautifully shot nightmare. The second viewing is when the nuances begin to materialize. Jesse's arc takes on a slightly different meaning, and so does the rest of the film. The Neon Demon is a movie that's as fun to unpack after seeing it as it is to watch.
Here's the official synopsis for The Neon Demon:
From director Nicolas Winding Refn comes The Neon Demon. When aspiring model Jesse (Elle Fanning) moves to Los Angeles, her youth and vitality are devoured by a group of beauty-obsessed women who will take any means necessary to get what she has.
The Neon Demon opens in limited release on June 24th.