'Anthropoid' Trailer: Cillian Murphy & Jamie Dornan Must Kill One Of Hitler's Top Men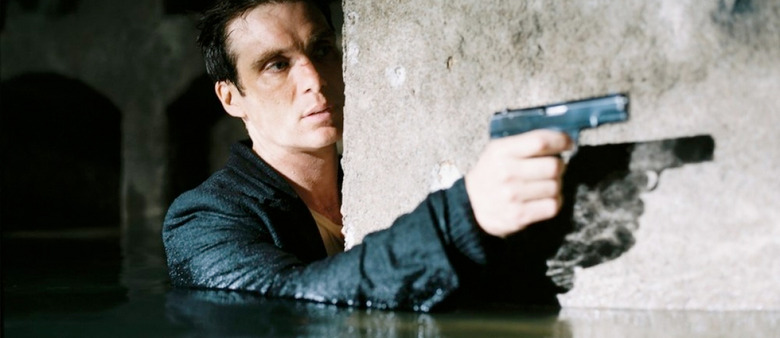 Right now Christopher Nolan is working on a World War II drama called Dunkirk about Operation Dynamo, which saw the evacuation of hundreds of thousands of British, French, Belgian, Polish and Dutch soldiers in the title French city after being completely surrounded by German forces. Cillian Murphy is reteaming with Nolan for the film, but before we get to see a frame of Dunkirk, we'll get to see the Batman Begins star carry out another famous World War II operation.
Anthropoid tells the true story of the operation of the same name which tasked two Czech soldiers (Cillian Murphy and Jamie Dornan) with assassinating SS General Reinhard Heydrich, the Reich's third in command after Adolf Hitler and Heinrich Himmler. See how the mission comes together in the first Anthropoid trailer after the jump.
Anthropoid hails from Cashback and Metro Manila director Sean Ellis, and it looks like quite an intense thriller, even if it feels very similar to plenty of historical espionage movies that came before it. My only complaint, which is something that has been done for decades, is that this is one of those war dramas where the primary characters are from other countries, and simply speak English with a foreign accent instead of the language itself. Sure, audiences don't like subtitles, but that aspect of movies like this always seems silly to me.
In addition to Murphy and Dornan, the cast features Captain America: The First Avenger star Toby Jones, Harry Lloyd, Sam Keeley, and Bill Milner as well as an assembly of international talent that includes Charlotte Le Bon, Anna Geislerová, Alena Mihulová, Marcin Dorocinski, Jirí Simek, Mish Boyko, Václav Neuzil and Andrej Polák.
Anthropoid is based on the extraordinary true story of "Operation Anthropoid," the code name for the Czech operatives' mission to assassinate SS officer Reinhard Heydrich.
Heydrich, the main architect behind the Final Solution, was the Reich's third in command behind Hitler and Himmler and the leader of Nazi forces in Czechoslovakia. The film follows two soldiers from the Czech army-in-exile, Josef Gabcík (Cillian Murphy) and Jan Kubiš (Jamie Dornan), who are parachuted into their occupied homeland in December 1941. With limited intelligence and little equipment in a city under lock down, they must find a way to assassinate Heydrich, an operation that would change the face of Europe forever.
Anthropoid hits theaters on August 12.