'Middle School' Trailer: These Kids Just Can't Handle The Rules Anymore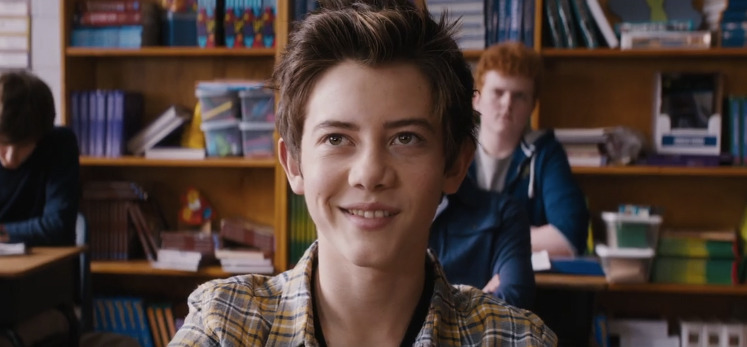 We may receive a commission on purchases made from links.
After delivering the bumbling comedy Paul Blart: Mall Cop, director Steve Carr is heading into the world of young adults with an Middle School: The Worst Years of My Life, an adaptation of the book of the same name by James Patterson. With flairs of Ferris Bueller's Day Off, Matilda and Diary of a Wimpy Kid, the film looks like it's perfectly geared towards the target audience who read the books, but with some familiar comedic talent to make it a little more appealing to adults.
Watch the Middle School trailer after the jump.
Right off the bat we know the lead of this movie is supposed to be the coolest because his name is Rafe Khatchadorian. It's a pretty ridiculous name, worthy of some kind of villain in a British detective novel, but I guess it's no more silly than the name Ferris Bueller, or for that matter Griffin Gluck, the name of the actor who plays Rafe. Unfortunately, this kid doesn't really feel like he's in the same league as the cool kid John Hughes created, no matter how cool the artwork in his little journal may be.
This feels like your typical teenage family comedy where kids are sick of dealing with overbearing parents and school administrators, and they all just decide to do something about it. However, there might be some decent laughs that come from the supporting cast that includes Lauren Graham, Rob Riggle, Andy Daly and Adam Pally.
I will say that I like how Rafe's artwork is incorporated into the story. It's much more creative than the doodles we saw in Diary of a Wimpy Kid, and the daydreams featuring the artwork make the film feel slightly less derivative than the usual comedy of this type. At the very least, it's probably better than Paul Blart: Mall Cop. But if middle school is already the worst years of Rafe's life, he's going to have a rude awakening in high school.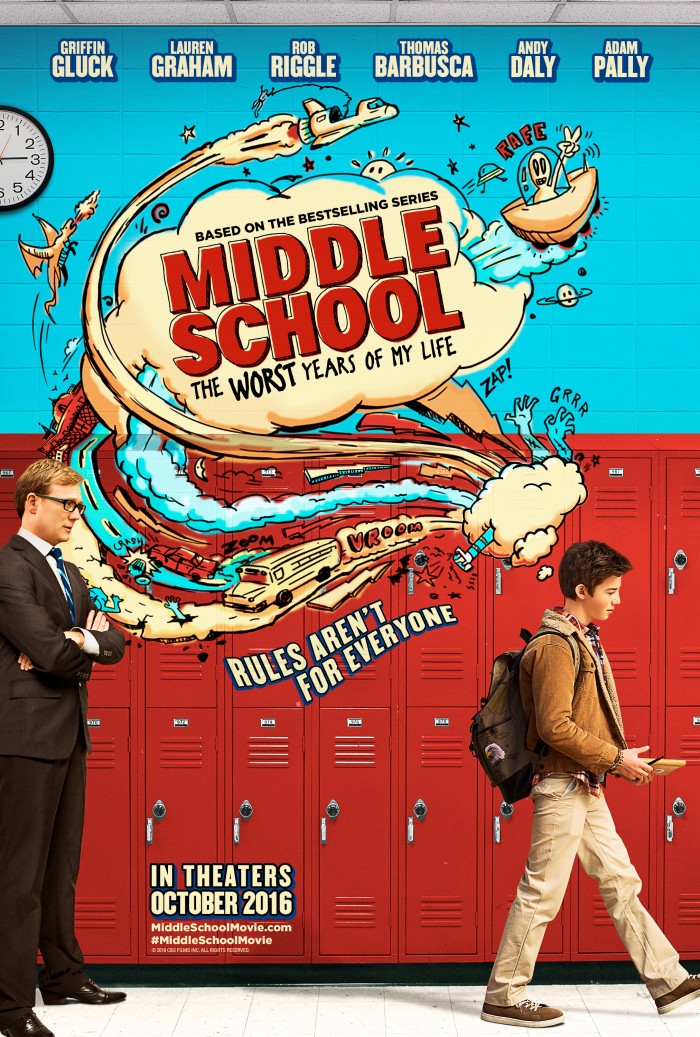 Rafe has an epic imagination...and a slight problem with authority. Both collide when he transfers to an oppressive, rule-crazy middle school. Drowning in do's and don'ts, Rafe and his scheming best friend Leo hatch a plan to break every rule in the school's Code of Conduct. It's Ferris Bueller meets Home Alone as their battle with Principal Dwight explodes into chaos both real and imagined. But Dwight displays his own fiendish creativity, striking back at the rulebreakers. Meanwhile, Rafe struggles to hide his misbehavior from Jeanne, the straight-A, overachieving girl of his dreams, and at home, his mother's boyfriend — a moochy, jack-of-no-trades named Bear — threatens to become his stepfather.
Middle School: The Worst Years of My Life arrives on October 7.