Craig Gillespie Will Direct Margot Robbie's Tonya Harding Biopic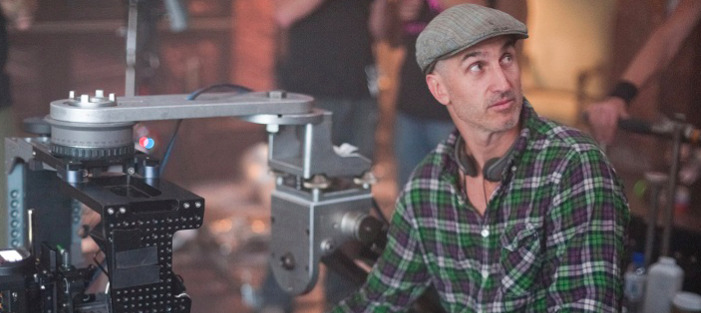 So far, The Finest Hours is one of the biggest box office bombs of the year. Disney expected a loss of $75 million on the Craig Gillespie-directed drama. That miss followed up his Fright Night remake and Million Dollar Arm – two studio movies that, like The Finest Hours, also underperformed. It appears as if none of these misfires are slowing Gillespie down, though, because the Lars and the Real Girl director has just signed on to helm I, Tonya, the biopic about disgraced ice skater Tonya Harding.
Below, learn more about the project, which will star Margot Robbie.
Variety broke the news that Gillespie will direct Robbie in the Tonya Harding biopic. The Suicide Squad actress is also producing I, Tonya through her LuckyChap Entertainment Banner, which is currently working on Terminal, a film about hitmen starring Robbie, Simon Pegg, and Mike Myers.Steven Rogers (Love the Coopers) wrote the Harding biopic, based on interviews he did with the former ice skater and her ex-husband and accomplice, Jeff Gillooly. When Robbie's casting was announced, it was said that Rogers' take on the story is akin to Gus Van Sant's To Die For, the pitch dark comedy starring Nicole Kidman.
Overcoming a rough childhood, Tonya Harding became one the world's top ice skaters. By 1991, she was the first American ever to complete a triple axel at an international event, which helped her win the U.S. Figure Skating Championships that year. Three years later, she ruined her career in an attempt to destroy Nancy Kerrigan's, who was her main competition. Weeks before the Winter Olympics in Lillehammer, Harding and her ex-husband hired a man to break Kerrigan's leg.
Thankfully, the violent encounter only left Kerrigan with a bruise, leaving her enough time to recover and to go on to win a silver medal at the Olympics. Harding came in first place at the U.S. Figure Skating Championship that year, but she was stripped of the championship title after the U.S. Figure Skating Association conducted an investigation into the attack. Harding was ultimately banned from the organization. If you want to learn more about her story, check out 30 for 30: The Price of Gold (available on Netflix Instant).
No other actors are currently attached to I, Tonya. Robbie recently signed up for another tragic but less surreal biopic, Fox Searchlight's Goodbye Christopher Robin. She also stars in this summer's The Legend of Tarzan and Suicide Squad. As for Gillespie, he isn't attached to any other projects that we know of at the moment.