TV Bits: 'Roadies' Pilot Online, More 'W/ Bob And David' In The Works, And The 'Narcos' Season 2 Teaser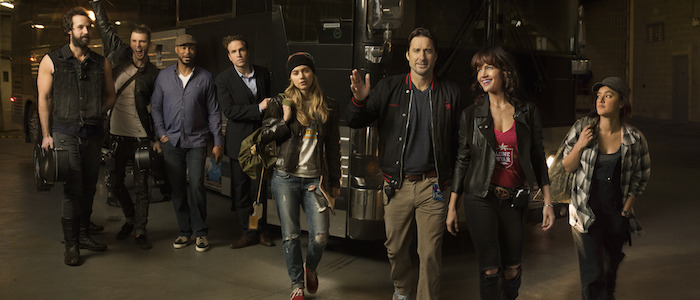 In this edition of TV Bits:
The pilot episode of Cameron Crowe's Roadies is now online for free.
The first teaser for Narcos season 2 is here.
David Cross says that more W/ Bob and David is on the way...hopefully.
The Hey Arnold! TV movie reveals a title and voice cast.
Showtime has released the pilot episode for creator/writer/director Cameron Crowe's new show Roadies for free online and you can watch it in the YouTube embed above. However, Crowe has already issued a warning on his blog that this version has been edited for language and nudity. For the uncut version, you need to subscribe to Showtime or be a paid member of Hulu. Here's the official synopsis:
Roadies gives an insider's look at the reckless, romantic, funny and often poignant lives of a committed group of "roadies" who live for music and the de facto family they've formed along the way. The music-infused ensemble comedy series chronicles the rock world through the eyes of music's unsung heroes and puts the spotlight on the backstage workers who put the show on the road while touring the United States for a successful arena-level band.
I've yet to encounter a single person who has watched Narcos, but the show is apparently hitting the numbers Netflix needs it to hit since season two is only a few months away. A brief teaser trailer has arrived online and it is little more than a few glimpses of Wagner Moura's Pablo Escobar and a premiere date: September 2, 2016. From what I gather, season one concluded with Escobar escaping from prison, so if you want to know more, a Google search will spoil the entire show for you (don't do that). The second season will also feature the return of Boyd Holbrook and Pedro Pascal as DEA agents Steve Murphy and Javier Peña. Please feel free to let me know if you've watched this and if it's worth my time.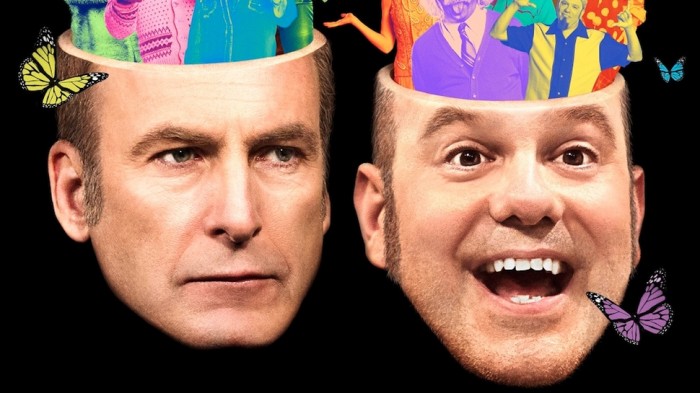 On the other end of the Netflix spectrum, W/ Bob and David star David Cross recently spoke with The Wrap on the subject of whether or not his acclaimed comedy sketch show (a spiritual follow-up to Mr. Show) would return for another round. The good news is that Cross and Bob Odenkirk are both down for more:
I just spoke to Bob yesterday and we both really want to do another round — if not several more rounds.
The bad news is that Odenkirk's time is presently occupied with the next season of AMC's (brilliant) Better Call Saul, which will require some crafty scheduling:
It's really tough. We have a short window and if he's not available during that window, then we just can't do it ... But we both want to do it and Netflix would be happy to have us do it, so we will do more. I can pretty much guarantee it.
The upside to the Netflix model is that Odenkirk and Cross don't have a specific delivery date for a new season. If the next season of W/ Bob and David takes a little longer to premiere, no one will bat an eye. The rules of traditional television scheduling don't apply to the streaming landscape.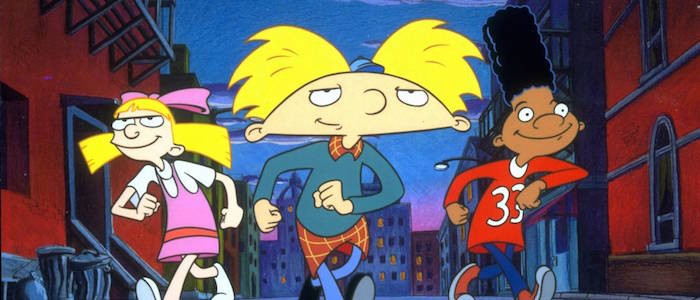 Nickelodeon has announced the title and the full voice cast for their upcoming Hey Arnold! TV movie, which will pick up where the original animated series ended in 2004 and resolve a few lingering plot threads (including exactly what happened to Arnold's parents). Although the bulk of the original voice cast is returning for Hey Arnold!: The Jungle Movie, Arnold and his best friend Gerald will now be voiced by Mason Vale Cotton and Benjamin "L'il P-Nut" Flores, Jr. Original voice actors Lane Toran and Jamil Smith will lend their voices to other characters. Other returning voices include:
Francesca Marie Smith (The Prince of Egypt) as Helga; Anndi McAfee (Tom and Jerry: The Movie) as Phoebe; Justin Shenkarow (Recess) as Harold; Olivia Hack (Family Guy) as Rhonda; Nika Futterman (The Boxtrolls) as Olga; Dan Butler (Frasier) as Mr. Simmons; Dan Castellaneta (The Simpsons) as Grandpa; Tress MacNeille (The Simpsons) as Grandma; Antoinette Stella (Melrose Place, writer) as Stella; Carlos Alazraqui (Happy Feet) as Eduardo; Dom Irrera (Back at the Barnyard) as Ernie; Maurice LaMarche (Futurama) as Bob Pataki; Kath Soucie (Rugrats) as Miriam; Danielle Judovits (Toy Story) as Big Patty; Danny Cooksey (The Lorax) as Stoop Kid; Jim Belushi (According to Jim) as Coach Wittenberg; and Craig Bartlett as Miles.
The great Alfred Molina will voice the film's villain, "an infamous river pirate operating from a secret compound in the jungles of San Lorenzo."