'Spider-Man: Homecoming' Adds Donald Glover To The Cast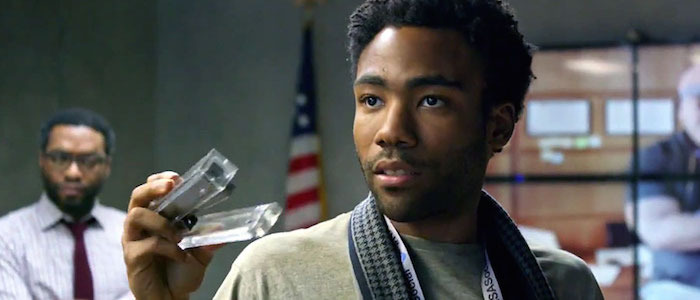 After Sony decided to reboot the Spider-Man movie franchise but before Andrew Garfield was cast as Peter Parker in the movie that would become The Amazing Spider-Man, Donald Glover made it pretty clear that he would love to play the beloved wall-crawling superhero. Although he didn't get the part, things have officially gone full circle for the actor/rapper/comedian – he is apparently looking to join the cast of Spider-Man: Homecoming in (you guessed it) a mystery role.
According to a story over at The Hollywood Reporter, Glover is currently in talks to join the film, but the specifics of his role are currently under lock and key. Since Spider-Man: Homecoming will center around a teenage Spidey (who was introduced earlier this summer in Captain America: Civil War), it's unlikely that the 32-year old Glover will play a peer to Tom Holland's Peter Parker, especially since more age-appropriate actors have already joined the ensemble.
So, who could he be playing? It's been all but confirmed that the classic Spider-Man villain known as the Vulture will be the main antagonist this time around and that the great Michael Keaton will strap on those green wings. However, there have also been rumblings across the internet that this version of the character would have a younger accomplice, which could very well be the role Glover is taking on here. That is pure speculation, but the thought of Keaton and Glover bouncing off one another is enticing.
Glover is probably best known for playing Troy Barnes on the late, great Community, but he has spent plenty of time in the public eye recently, taking on key roles in The Martian and Magic Mike XXL. He is also the creator and star of the upcoming FX comedy series Atlanta, which is expected to premiere this fall. His other credits include Girls, The Lazarus Effect, 30 Rock (where he was also a writer), Mystery Team, and the Ultimate Spider-Man animated series, where he voiced alternate universe Spidey Miles Morales.
Spider-Man: Homecoming is set to begin production later this month for a July 7, 2017 release date. Cop Car director Jon Watts is at the helm and the cast includes Marisa Tomei as Aunt May, Robert Downey Jr. as Tony Stark, and Zendaya as the film's female lead. Tony Revolori and Laura Harrier have also joined the cast, but nothing about their roles in the film have been revealed.