Sequel Bits: 'Star Trek Beyond,' 'Fast 8,' 'Descendants 2,' 'Jason Bourne,' 'Ghostbusters'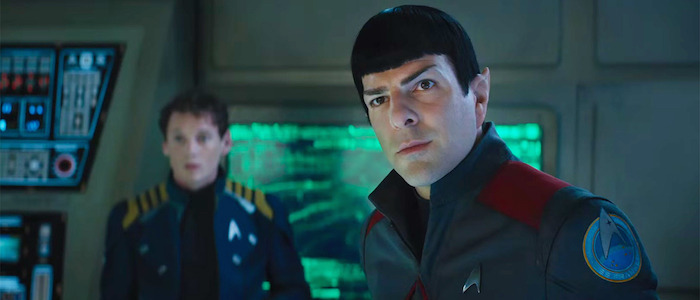 We may receive a commission on purchases made from links.
In this edition of Sequel Bits:
Zachary Quinto and Zoe Saldana talk about their roles in Star Trek Beyond.
Fast 8 offers you a tour of "automotive Valhalla."
Disney gives the green light to Descendants 2.
A prop from the Ghostbusters remake now exists in the real world.
HP helped design some of the technology seen in Star Trek Beyond.
The Jason Bourne soundtrack features a familiar song.
Entertainment Weekly recently caught up with Zachary Quinto and Zoe Saldana and grilled them about the upcoming Star Trek Beyond. The actors behind Spock and Uhura remained vague, but Saldana did touch on a plot element that has already been teased in the press a few times – the movie picks up with the crew of the Enterprise deep into a long mission and they're already exhausted when they find themselves under attack:
We're tired, we need time off, we've been working non-stop, and it's become like a machine where you kind of forget about yourself, but you need to go back home and nurture yourself and rest. Life has a different journey for us, and instead of us having to go out and aid another population, another planet that has been the target of violence, we are the target, so this is very different. We are tested at the craziest level and not just our lives are tested, but our characters and our relationships are tested.
Quinto is less specific about Spock's journey in the film, but as you'd expect, he's still reeling from the loss of his home planet in 2009's Star Trek:
His planet was destroyed and they're rebuilding, and he's trying to figure out where his energy is best directed to help other people. He comes into a new awareness of his own mortality for a number of reasons, and there's a lot of stuff that he's trying to figure out in this film. By the end, I think he realizes the best path for himself moving forward.
The not-so-subtle theme connecting both of their statements is that everyone on board the Enterprise is going to be in for a really, really rough time in this film.
Hewlett Packard Enterprise has teamed up with Paramount for a big marketing campaign to benefit both Stark Trek Beyond and "The Machine," HP's upcoming and long-in-development project that seemingly intends to reinvent computers as we know and use them. In the advertisement above, The Machine is revealed to be the key to the astonishing futuristic technologies of the Star Trek universe, which is a pretty ballsy way to sell your product. However, the collaboration goes a little deeper than that, as it was revealed that HP helped design a few pieces of sci-fi technology seen in Star Trek Beyond, including "the quarantine," "the book," and the "diagnostic wrap." It's not entirely clear how these devices will function in the final film, but you can check out preliminary sketches of them in the gallery below.
HP's annual HP Discover conference in Las Vegas also played host to a prop from the film: the "Kelvin Pod," AKA, one of the Enterprise's escape pods. You can see them in action the Star Trek Beyond trailer. That name seems to be derived from the USS Kelvin, the starship that Captain Kirk's father briefly commanded before its destruction back in the original Star Trek reboot. You can check out a gallery of photos at the link above.
The official Fast and Furious Facebook page has shared a video featuring the film's vehicle coordinator Dennis McCarthy as he shows us around the "automotive Valhalla," a set featuring the most expensive collection of vehicles ever assembled for one of these movies. You don't even have to be an car nut to appreciate the scale of this location and the sheer number of incredible motor vehicles on display.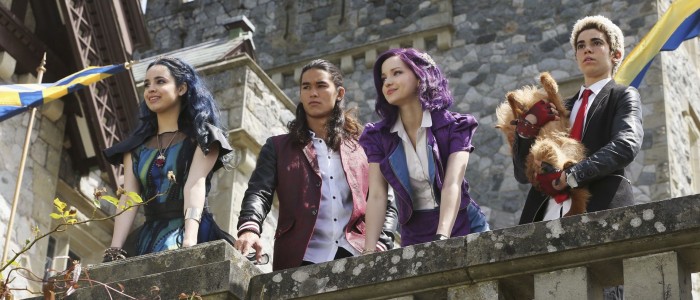 Disney has announced that Descendants 2 will begin production this summer for a 2017 debut, with director Kenny Ortega and screenwriters Sara Parriott and Josann McGibbon returning. The original TV movie, which followed the teenaged children of Disney villains as they attempt to rejoin society, was a huge hit in 2015 and a follow-up feels like a no-brainer for a studio that keeps the lights on by collecting viable franchises. Dove Cameron, Cameron Boyce, Booboo Stewart, Sofia Carson, and Mitchell Hope are set to return, with China Anne McClain joining the cast as the daughter of Ursula from The Little Mermaid.
Two of the new Ghostbusters have written a book!!!
As far as movie promotional items go, this recreation of the paranormal research book penned by Erin Gilbert and Abby Yates in the Ghostbusters remake is pretty darn cool.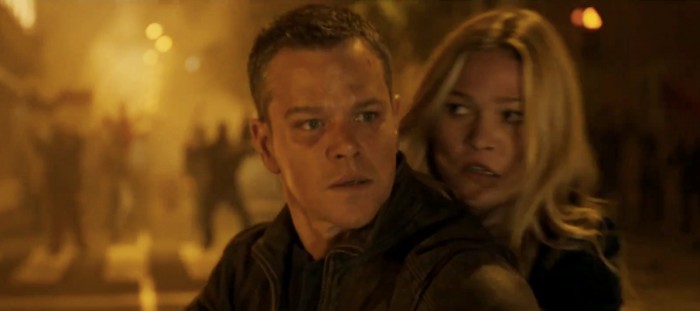 Jason Bourne sees star Matt Damon and director Paul Greengrass return to the beloved action series after a bizarre side quest to Jeremy Renner Land (chems!), but they aren't the only familiar names in the credits. Composer John Powell is also back and the soundtrack album collecting his music for the film is available for pre-order right now. Although the full track list doesn't seem to contain any spoilers, you should still use caution if you choose to check it out below. The most important revelation here is that this film will follow in the footsteps of previous Bourne adventures and conclude with Moby's "Extreme Ways." It's just a welcome tradition at this point.
1. I Remember Everything (2:08)
2. Backdoor Breach (3:56)
3. Converging in Athens (4:20)
4. Motorcycle, Fire, Bullet, Mob (8:57)
5. A Key to the Past (1:42)
6. Berlin (2:02)
7. Decrypted (5:32)
8. Dassault Assault (2:50)
9. Paddington Plaza (6:48)
10. Bourne Meets Lee (2:48)
11. Vegas Arrival (2:50)
12. Killer Plan (2:48)
13. Strip Chase (5:48)
14. Lee's Pitch (2:10)
15. Let Me Think About It (2:26)
16. Extreme Ways (Jason Bourne) – Moby (4:55)