Rogue One Bits: Character Names, Star Wars Celebration, And Mads Mikkelsen Talks About Those Rehsoots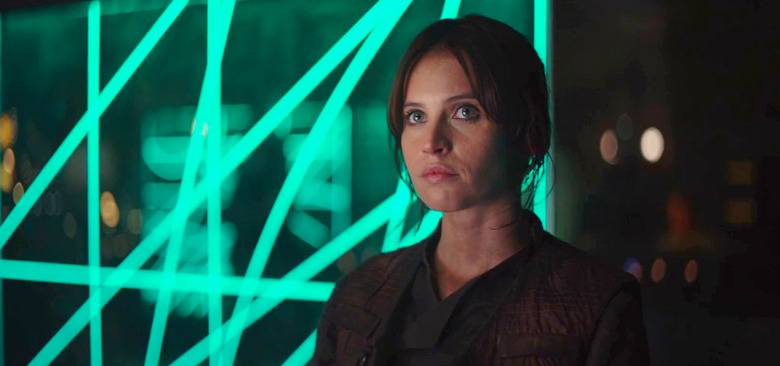 In this edition of Rogue One Bits:
Mads Mikkelsen talks about the Rogue One: A Star Wars Story reshoots.
Two new character names may have been revealed.
A small story point about the construction of the Death Star.
Star Wars Celebration will showcase props and costumes from Rogue One.
A fourth screenwriter may have worked on Rogue One.
Marvel quietly cancels the Rogue One prequel comic.
Things were pretty quiet on the Rogue One front before the news that the film was set to undergo extensive reshoots this summer hit the internet like a blast from the Death Star. Now, they're just dead silent. Although reshoots are usually not a bad thing (all major movies undergo reshoots and all filmmakers wish they had the time and money for additional filming), this news has raised more than a few eyebrows. What's going on behind the scenes at Rogue One? One little tidbit that may raise eyebrows a little further is the news that Marvel's Rogue One comic book miniseries, which would have taken place prior to the movie, has seemingly been put on hold, with all pre-orders cancelled. Marvel had yet to announce any talent for the three-issue series, so this could simply be a case where everyone involved simply decided to not go ahead. Or if you want to start building a vast conspiracy, it's another sign that things are in serious flux behind the scenes. Take from this what you will.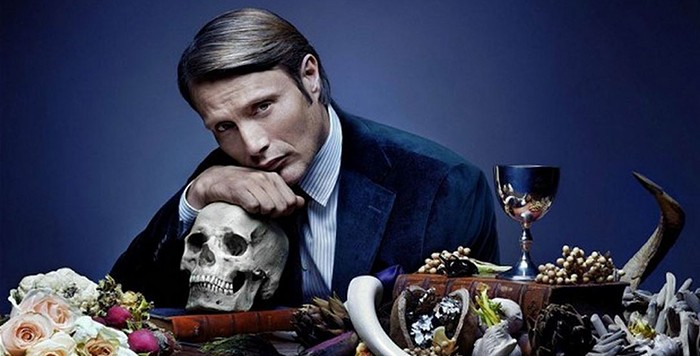 Mads Mikkelsen, whose exact role in Rogue One remains shrouded in mystery, offered his perspective on the reshoot situation. His response is the one you'd expect from an actor who has appeared in his fair share of major Hollywood movies:
Basically, all the big films I have done always have reshoots, it is part of their budget. They're either not super happy with a scene bit, the way we were acting, or maybe there's something they want to add. It's not a new thing, it happens with every film. Whether it's bigger or less, I have no idea, I have nothing to compare with. It's the same film, it's just adding little bits here and there to do the final polishing. That's my feeling.
Mikkelsen also adds that he only has one day of reshoots. His explanation sounds completely believable and in line with the reasoning behind the vast majority of reshoots...but then again, I won't stop you if you want to continue building that vast conspiracy and decide to pick apart that statement looking for hidden clues.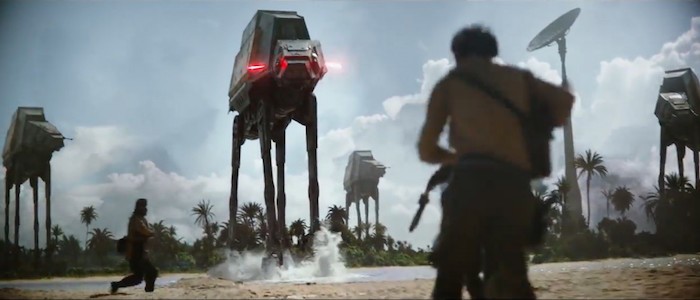 Since we're dredging the internet for Rogue One details, how about a tiny sliver of information another writer who seemingly did work on the film's screenplay? We already know that Gary Whitta worked on the initial drafts, that Chris Weitz rewrote it after Whitta movie, that Christopher McQuarrie reportedly polished the whole thing behind closed doors, and that Tony Gilroy pitched in with the reshoots.
Now, Making Star Wars says that Scott Z. Burns, whose credits include The Bourne Ultimatum, Side Effects, and Contagion, also contributed in some capacity. That's an impressive and varied line-up of writers, but we may not know who actually contributed what and in what order for some time. Most major studio films pass through a variety of writers (and McQuarrie has quietly rewritten more movies than most people realize), but most major studio films don't have Star Wars in the title. Scrutiny goes with the territory.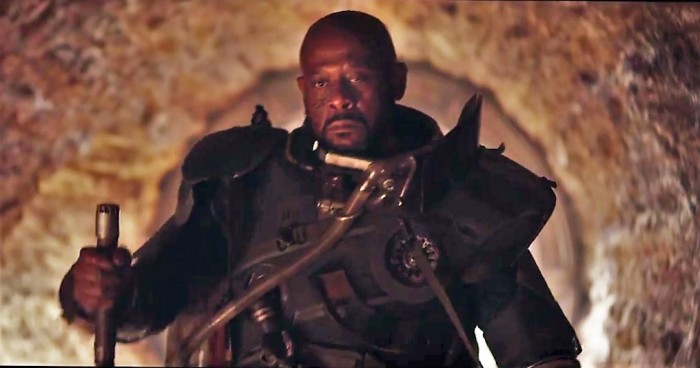 You need to tread lightly whenever you deal with news and rumors concerning the names of characters in Star Wars movies. After all, each character tends to have a codename that is used on set to throw people off the scene of the truth. Remember when Rey was supposedly named Kira? Anyway, Making Star Wars reports that the rumors are true and (minor spoilers ahead) that Mads Mikkelsen's Rogue One character is named Galen. They also note that Forest Whitaker's character may be named Castro, but they cannot confirm whether or not that's his actual character name or a codename. Since Whitaker appears to be playing a rebel leader of some kind, Castro would be an interesting alias, directly recalling Fidel Castro and the Cuban revolution...but also everything else that followed it. Or maybe I'm just overthinking it.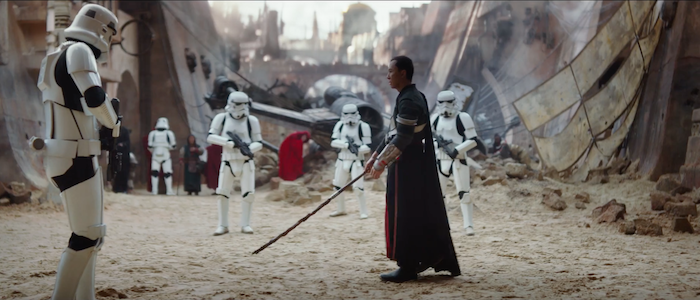 Disney and Lucasfilm are going out of their way to ensure that this year's Star Wars Celebration is a proper event and the schedule is increasingly full of special guests and panels that should have your curiosity (if not your full and undivided attention). It was recently revealed that this year's Celebration will feature an exhibit centered on the costumes and props of Rogue One:
Fans attending Star Wars Celebration can look forward to yet another exclusive experience that only Celebrations can provide: a sneak peek at some of the costumes and props that will be featured in Rogue One: A Star Wars Story, curated especially for the show.
Plans are in the works for a walk-through exhibit where fans can get up close to admire the craftsmanship and incredible design of artifacts actually used on the Rogue One sets.
This special exhibit of Rogue One props and costumes will be available all three days of the show to anyone holding a valid Star Wars Celebration ticket.
Our own Peter Sciretta is attending Star Wars Celebration, so we can probably count on him to bring back some images to share with the class.

Let's conclude today's post with a Making Star Wars story that contains some potential mild spoilers. Feel free to avoid reading on if you want to go in as fresh as possible.
Kyber crystals are one of the key components used in the construction of lightsabers, but they were also apparently utilized in the construction of the Death Star's superlaser. It seems that these crystals are present in the film in some capacity:
The crates themselves are called Kyber crystal crates on set. The crystals are being taken (mined?) from a mountain where they are placed into crates. There is a communication platform there on the side of the mountain where Imperial scientists reside. Death Squad's Death Troopers are also at the location for the sequence. On set there were a lot of crates. We may have seen these crates in drone photos but we aren't certain yet.
It's not clear if the location being described is an Imperial base of some kind or a mine where the crystals are being collected, but it's an interesting detail. With no Jedi present in Rogue One, this would serve as a reminder of their existence...and how the Empire is utilizing a vital element of the Order's past to create a new weapon. For more details, make sure you click the link above.