'Life, Animated' Trailer: How Disney Movies Helped One Kid Cope With Autism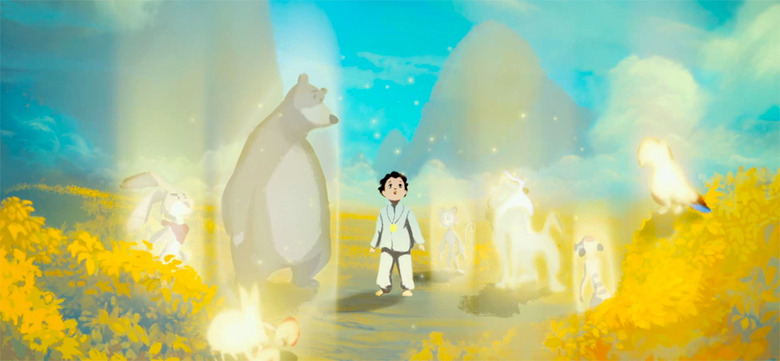 We may receive a commission on purchases made from links.
Almost everyone has memories of growing up watching Disney movies. Whether it was in theaters or on VHS, the animated movies of Walt Disney Pictures have touched billions. But for one young man, they helped him cope with autism and connect to a world that he struggled to understand.
Life, Animated tells the story of Owen Suskind, an outgoing child who suddenly showed signs of autism at a young age. The documentary tells his life story as we follow Owen, now a twentysomething young man, as he sets out to live in his own apartment for the first time. And in this story, we see how Disney movies changed his life by way of clips from the movies, reenactment by Owen himself, and some gorgeous original animation as well. Watch the Life Animated trailer after the jump.
As you may have seen in the trailer with the first featured review quote, our own Peter Sciretta adored this film when it played at the Sundance Film Festival earlier this year. In his review, Peter noted:
Touching, thoughtful and heartwarming, Life, Animated is a very emotional tale of both film and family. Be warned that this film is a tearjerker — I can't even remember how many times I teared up during this film. In fact, I have to hold back the tears just thinking back at this very moving story.
Even if you read the New York Times article "Reaching My Son Through Disney," or read Ron Suskind's book Life, Animated: A Story of Sidekicks, Heroes and Autism, you'll find this documentary to be a fascinating glimpse into the life of Owen Suskind. Having seen the movie myself at Sundance, I can tell you that this movie is truly touching, and it will undoubtedly bring some tears to your eyes. Plus, there are some wonderful, surprise appearances by some trademark Disney voice actors and filmmakers.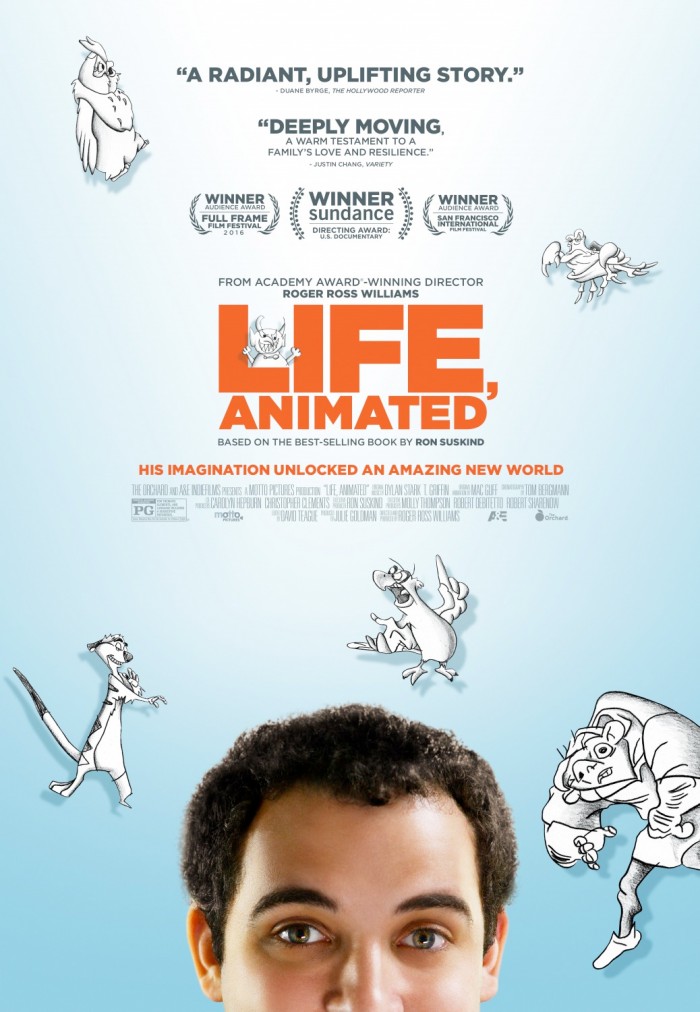 From Academy Award® winning director Roger Ross Williams, LIFE, ANIMATED is the inspirational story of Owen Suskind, a young man who was unable to speak as a child until he and his family discovered a unique way to communicate by immersing themselves in the world of classic Disney animated films. This emotional coming-of-age story follows Owen as he graduates to adulthood and takes his first steps toward independence. The subject of his father Ron Suskind's New York Times bestseller, Owen was a thriving three year old who suddenly and inexplicably went silent – and for years after remained unable to connect with other people or to convey his thoughts, feelings or desires.
Over time, through repeated viewings of Disney classics like THE LITTLE MERMAID and THE LION KING, Owen found useful tools to help him to understand complex social cues and to re-connect with the world around him.
LIFE, ANIMATED evocatively interweaves classic Disney sequences with verite scenes from Owen's life in order to explore how his identification and empathy for characters like Simba, Jafar, and Ariel gave him a means to understand his feelings and allowed him to interpret reality. Beautiful, original animations offer rich insights into Owen's fruitful dialogue with the Disney oeuvre as he imagines himself heroically facing adversity as a member in a tribe of sidekicks.
Owen's story is a moving testament to the many ways in which stories can serve as a means of persevering through the dark times, leading us all toward the light.
Life, Animated opens on July 1st, and you can see when and where it'll be playing right here.