'Transformers: The Last Knight' Reveals Decepticon Barricade Back In Black (And White)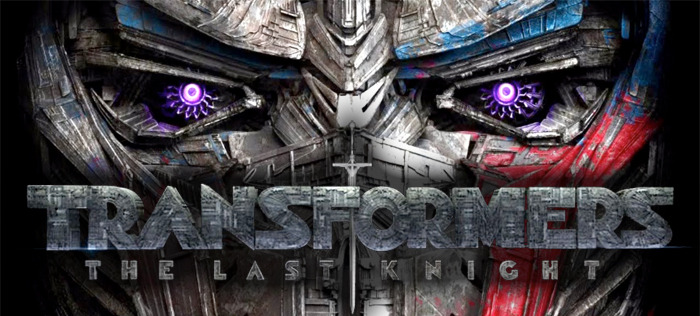 After revealing the sleek new look for Bumblebee's vehicle form in Transformers: The Last Knight, director Michael Bay has added the return of a fan favorite Decepticon to the roster of robots.
The Decepticon Barricade has been confirmed to return for the fifth film in the franchise, and following the suit of Bumblbee's new vehicle form as a customized 2016 Camaro, the villain's new vehicle form is an updated Ford Mustang Saleen. Check out the Transformers The Last Knight Barricade new look after the jump.
Here's the photo Michael Bay posted to his own website:
The police car still has the Decepticon promise "to punish and enslave" on the back, side panel of the car as a variation on the usual law enforcement promise "to serve and protect." This time the spoiler on the back of the car is a little more pronounced along with some other body customization. Here's a shot of the regular Ford Mustang Saleen, looking more like Bumblebee, for a point of comparison: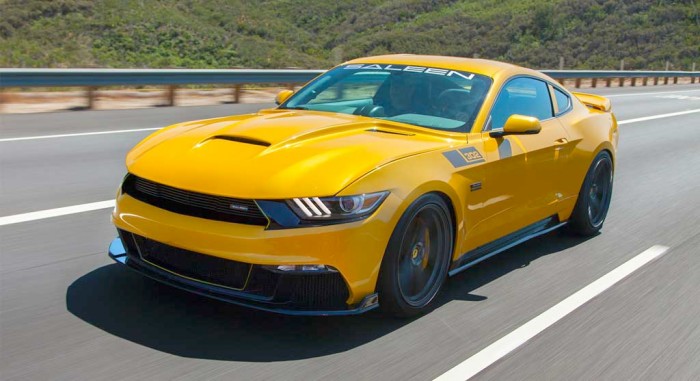 Barricade was a big part of the first Transformers movie, skipped Revenge of the Fallen, returned for Dark of the Moon, and then stayed away from Age of Extinction (as we all should have), so he's due for a return to the franchise. We don't know how his robot form will have changed in The Last Knight, but surely he'll have some updates to his weaponry.
As for the human part of the Transformers sequel, Mark Wahlberg will return as Cade Yeager with Josh Duhamel returning as Lieutenant Colonel Lennox (possibly joined by solider partner Tyrese Gibson). New cast members include Isabela Moner, Jerrod Carmichael and Sir Anthony Hopkins. Recently some new military vehicles were spotted on set, so there's plenty more new cars coming into the fray this time as well.
Production on Transformers: The Last Knight is underway in Detroit right now, but will shoot in various places around the world, including Cuba, a fresh new location that Fast 8 is also taking advantage of as the first Hollywood movie to shoot there. Michael Bay is directing with a script from Iron Man scribes Art Marcum & Matt Holloway and Ken Nolan (Black Hawk Down) and the film arrives on June 23, 2017.
If you're foaming at the mouth for more Transformers action, remember that there's plenty more on the way with a Bumblebee spinoff coming on June 8, 2018, and yet another Transformers sequel on June 28, 2019. Plus an animated Cybertron movie coming at some point is in the works as well.