Theme Park Bits: 'Skull Island: Reign Of Kong' POV Footage, More On Shanghai Disneyland, And An 'Enchanted Tiki Room' Comic Book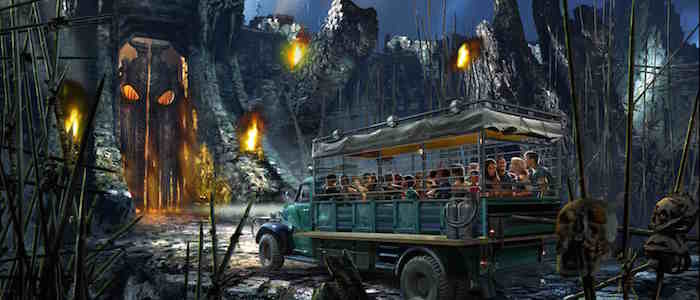 In today's Theme Park Bits:
Universal Studios' Skull Island: Reign of Kong has soft opened... and there's ride footage.
The Shanghai Disneyland opening celebration will be televised.
Universal shows off its newest resort hotel.
Walt Disney World is expanding its Typhoon Lagoon waterpark.
More ride footage from Shanghai Disneyland arrives.
Disney is planning a Frozen show for its cruise lines.
The Enchanted Tiki Room is becoming a comic book.
After months of construction and several days of employee tests, Universal Orlando's Island of Adventure park held its first soft opening for Skull Island: Reign of Kong. The attraction doesn't officially open until the end of the month, but a few lucky guests were allowed to ride through yesterday as part of the working-out-the-kinks process and you know what that means: video. Lots of video. If you don't want your first exposure to this enormously impressive attraction to come through a YouTube video, just keep on scrolling. There are some very cool surprises and details here.
First up is a full walkthrough of the ride queue and in true Universal tradition, it is immaculately themed and full of details that will actually make waiting in line feel like a pleasure. The basic set-up is that you're part of an expedition that is visiting Skull Island (home of monsters of all kinds) and you've wandered into an ancient, crumbling temple. In addition to the creepy music and sound effects, the queue is also populated by animatronics and live "scare actors," who periodically leap out at guests to keep them on their toes. It's hard to tell from a smartphone video if this is as impressive as the stunning queues for Harry Potter and the Forbidden Journey or Revenge of the Mummy, but it sure looks like it will reach those levels in person.
Next up is the full ride video and anyone familiar with Universal's other attractions will know what the expect. The ride vehicle moves past a combination of real sets, animatronic characters, and screens built into the scenery. Your 3D glasses help those screens blend in, which often makes for some startling transitions from scene to scene. Since this video doesn't capture the 3D element, the screens appear more obvious than they would if you were actually sitting in the ride vehicle, but it's still impressive work. Plus, you can't feel the vehicle rock and sway with the action, which is a huge part of the excitement. Knowing that these massive, 72-seat vehicles are utilizing trackless technology makes it all the more impressive...and knowing that the "driver" featured here is only one of five possible performances makes it already feel re-rideable.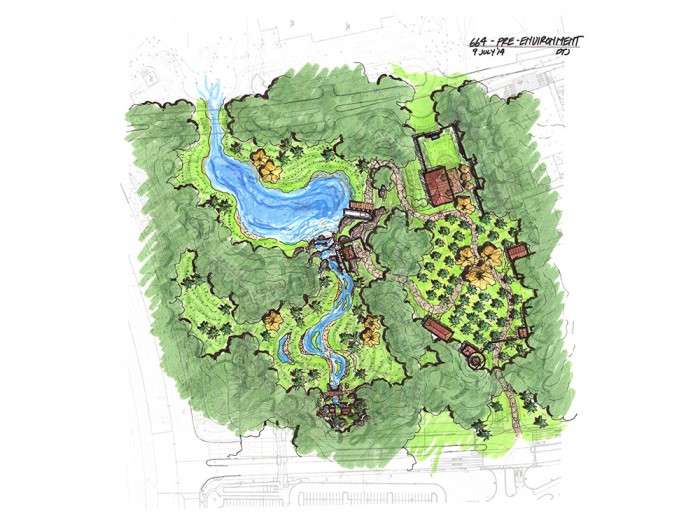 In addition to new rides, Universal Studios is also set to open its fifth on-site hotel this summer. Universal's blog has revealed a big look at the new Sapphire Falls Resort, which will feature the largest pool on property and a Caribbean beach theme. Here's how they describe it:
In fact, you'll never be far away from crystal-clear, serene water when you're here. You'll be greeted by waterfalls cascading into a sparkling pond upon arrival, which is your first glimpse of the amazing water features throughout the resort. There's a gorgeous pool, surrounded by two sand beaches, a quintessential Caribbean waterfall – inspired by Jamaica's iconic Dunn's River Falls – and a breathtaking lush lagoon. It's from this lagoon that you can hop on a water taxi to travel to our theme parks, CityWalk and our other on-site hotels.
Naturally, Sapphire Falls will also feature a themed bar and restaurant, because it wouldn't be an Orlando vacation unless you were given plenty of opportunities to spend every dime in your pocket and then ask to spend more. I know this from personal experience.
Across town, Walt Disney World is also planning future attractions. The Orlando Business Journal reports that Disney has filed construction permits to expand their Typhoon Lagoon waterpark, which hasn't been updated in over a decade. Specific details and theming remain unknown, but here's what we know:
The theme park giant's plans include the "construction of new guest areas, including a water feature. Sidewalks and landscaped areas will be provided for guest access," according to state records. "The project under consideration is a new family raft ride that is to be located west of the Crush N Gusher ride," said an engineering document included with the plans.
Other details indicate the water ride would include an "elevated flume/track" and be supported by columns. Geographically, the new addition would be located at the northern-most portion of the park, which is currently just backstage operations space.
With Universal Studios opening their own waterpark, Volcano Bay, in just a few years, this certainly sounds like Disney is planning to fight to keep guests on their property.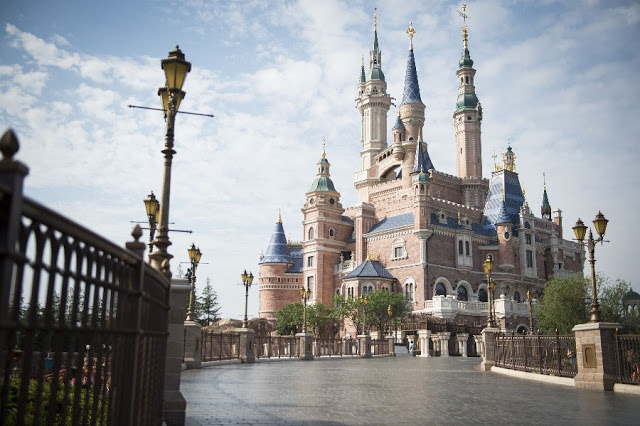 Shanghai Disneyland is set to officially open on June 16 after several weeks of soft openings and as you'd expect, Disney is going all-out to promote their new (and very expensive) endeavor. The opening celebration will air on the Disney Channel, DisneyJunior and DisneyXD in the United States, although it's not yet clear if and where it will air air internationally.
We know from video taken during the soft openings that Shanghai Disneyland is an impressive place full of huge shows and groundbreaking rides, but how will it fare in the long run in the increasingly busy Chinese market? That's the interesting question that Disney, and just about every other major entertainment corporation, will be asking for the next decade. Anyway, here are some new images from the park:
Although we've already seen footage from the bulk of the new rides and attractions opening at Shanghai Disneyland, video from the Adventure Isle Roaring Rapids ride has finally arrived online and...it's not quite working yet. This is the point of soft openings, so it's unfair to judge the final ride until all of the effects are working and the giant animatronic monster is finished. If you want to take a look anyway, here you go:
If you want more from Shanghai Disneyland, footage from the Eye of the Storm: Captain Jack's Stunt Spectacular show has arrived online and it looks perfectly entertaining. I'm of the opinion that if you've seen one live stunt show, you've seen most of them, but this looks like catnip for Pirates of the Caribbean fans.
The live Frozen stage show has officially opened at Disney's California Adventure theme park and the packed theaters (and impossible to obtain Fastpasses) have proven that this movie's popularity hasn't waned over the past two years. We already knew that a Broadway version of Frozen was in the works, but now a new show that will be created for Disney cruise ships is in the works. There is no known timeframe for this show yet, but we do know that director Sherl Kaller, choreographer Joshua Prince, and production editor Ed Whitlow are involved.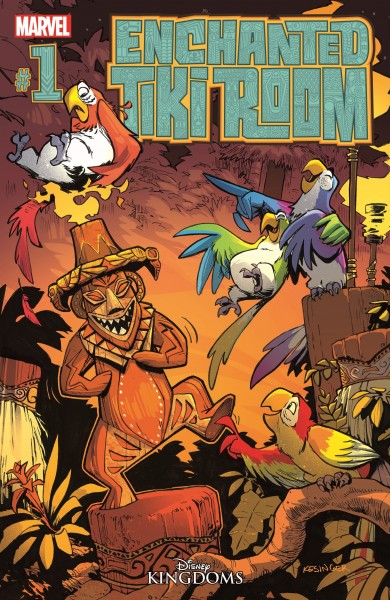 Marvel Comics' Disney Kingdoms line has already produced series based on The Haunted Mansion, Big Thunder Mountain Railroad, and Journey Into Imagination and now they're turning their attention toward one of the oldest Disneyland and Walt Disney World attractions: The Enchanted Tiki Room. Here's how the five-issue miniseries is being described:
Welcome to the Enchanted Tiki Room, a place of legend...of fantasy...and mystery. Here—on an isolated island populated by talking (and singing) birds and plants and ancient Tiki gods–almost anything can happen and does. As the next boat arrives with new visitors, what stories will unfold, what mysteries will be revealed and how are they all connected? Summer ain't over yet, so grab your flip-flops, pop open your beach chair, and book your vacation with the latest Disney Kingdoms series!