Cool Stuff: Test Your 'Star Trek' Knowledge With Dusty Abell's 50th Anniversary Poster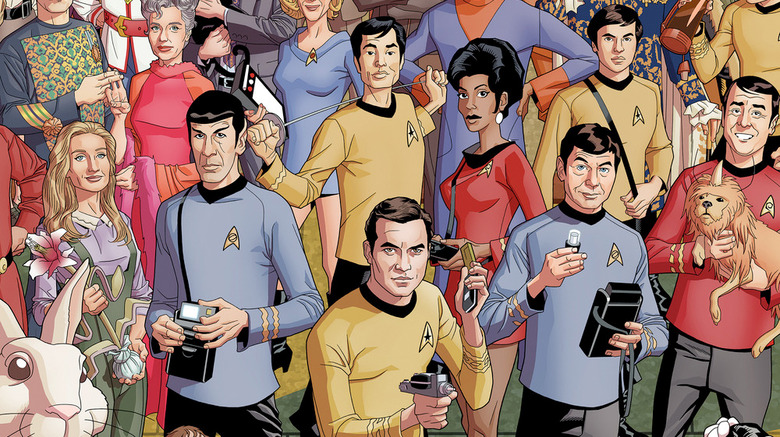 In case you haven't heard, this year marks the 50th anniversary of the debut of Star Trek: The Original Series, the sci-fi television show that paved the way for countless more on the small screen. Over five decades, the sci-fi series has rounded up an impressive assembly of fans, and one of them decided to make an incredible poster featuring over 120 characters, aliens, locations and ships. Now you can get your hands on it.
Artist Dusty Abell, who has worked as a character designer on everything from Batman: Under the Red Hood to The Mike Tyson Mysteries, is a huge Trekkie, and he created this details poster as a labor of love. But CBS stumbled upon it and asked him to recolor it for the Star Trek 50 for 50 art exhibition. The result is a poster that is also a great test of Star Trek trivia that you can frame for your wall.
Check out the Dusty Abell Star Trek poster after the jump.
Here's the full Star Trek poster in all its glory from Dusty Bell's website (via AICN):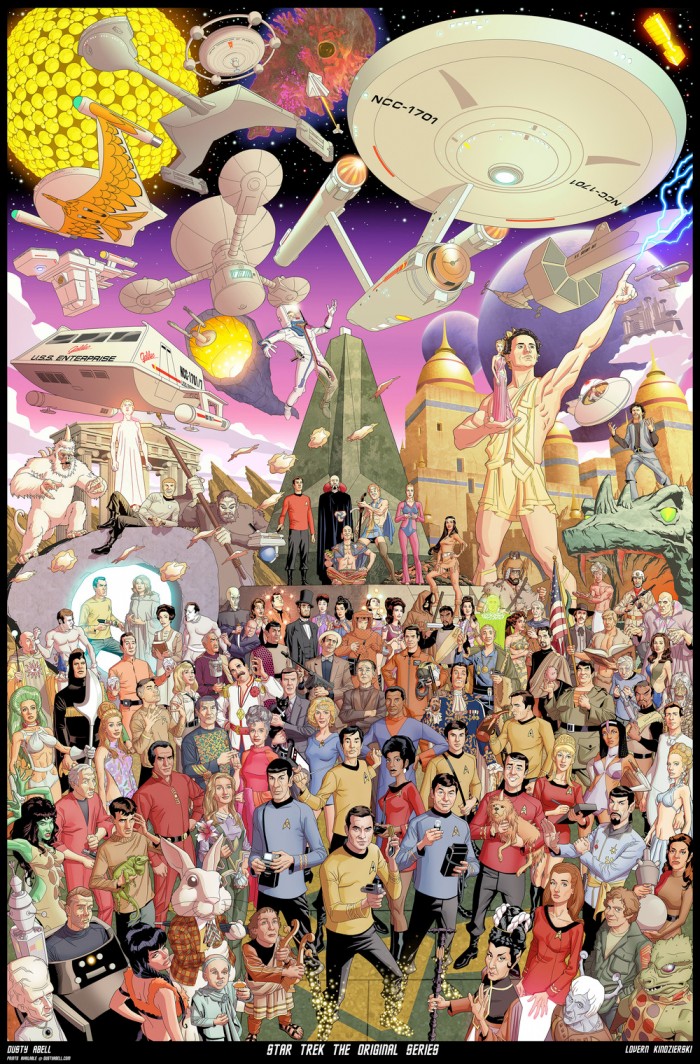 And here's where the test of Star Trek trivia comes into play. Dusty Abell created this numbered outline version: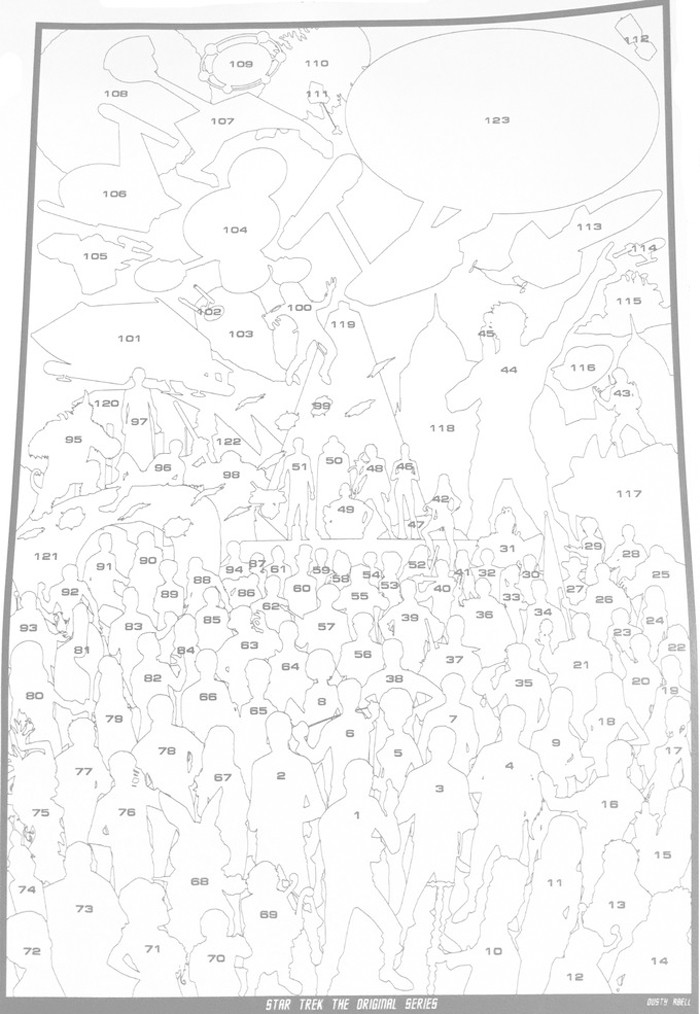 As you can see, there are 123 items to name (Waldo is not one of them), which should be a difficult task for even the most dedicated Trekkie out there. What's great about this print is that the illustrations are absolutely magnificent. We would expect nothing less from Dusty Abell after his worth on Justice League: Crisis on Two Earths, All-Star Superman and the 75th anniversary Superman short that was created with Batman: The Animated Series mastermind Bruce Timm.
If you want to have this poster for your wall, it'll cost you $60 over at Dusty Bell's website. Also, if you find yourself stumped with some of the items on this poster, here's the key: for you to cheat: