'Kicks' Trailer: How Far Would You Go To Get Your Shoes Back?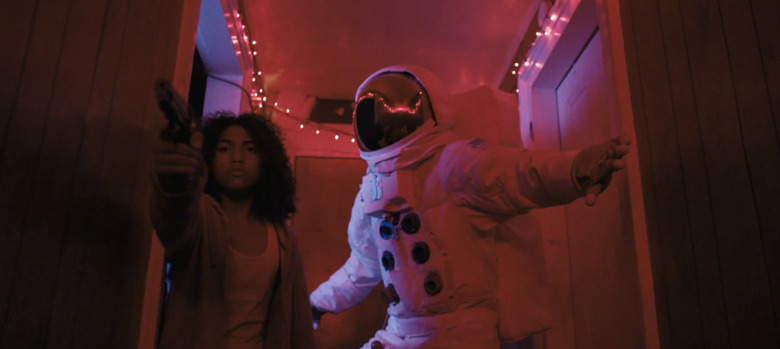 For some people, a pair of shoes is just a piece of clothing that serves a practical function. For others, shoes mean so much more; they're a status symbol, but that means they can also get you killed. So the question is, how far would someone go just to get pair of shoes back? For the young man at the center of the movie Kicks, he's sick of being pushed around, and getting his shoes back will mean much more than having some slick sneakers on his feet again.
Watch the Kicks trailer after the jump to see what we're talking about.
As I was watching this trailer, I couldn't help but be reminded of The Bicycle Thief, and it turns out that's intentional. Director Justin Tipping reveals that he took inspiration from some very iconic foreign films. Here's what the director told Filmmaker Magazine (via The Film Stage):
In terms of deciding what story to tell, The Bicycle Thief got me thinking how much this one object can mean to someone, how it can have all this emotional weight. When developing the idea of Kicks, I was definitely referencing that. It kind of gave an emotional structure to it. Then I was also watching Fellini films and the dream sequences in 8 1/2, which I referenced with the astronaut sequences in Kicks.
Basically, this movie is Dope by way of The Bicycle Thief, and it looks like a very promising directorial debut for Tipping, even with a cast of mostly unknowns that includes Jahking Guillory, Christopher Meyer, Christopher Jordan Wallace, Kofi Siriboe, and Mahershala Ali.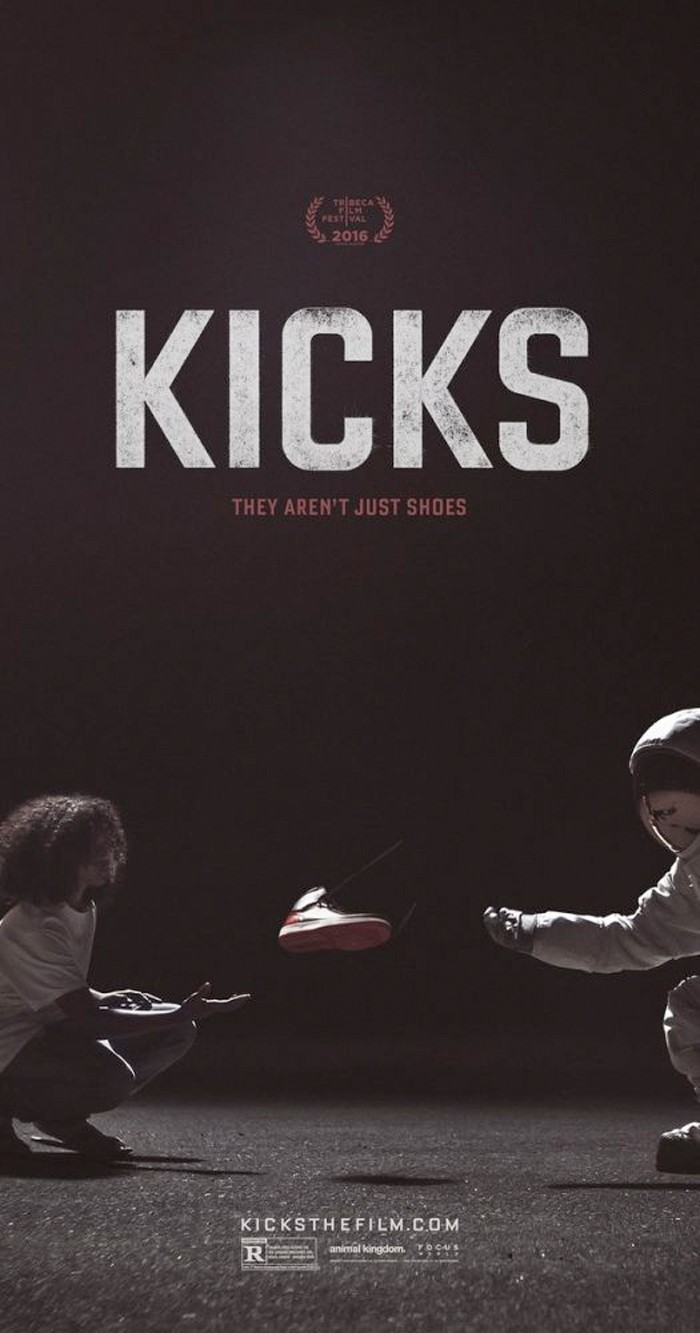 In Justin Tipping's feature debut Kicks, nothing is as simple as it seems. Fifteen-year-old Brandon longs for a pair of the freshest sneakers that money can buy; assuming that merely having them on his feet will help him escape the reality of being poor, neglected by the opposite sex and picked on by everyone — even his best friends. Working hard to get them, he soon finds that the titular shoes have instead made him a target after they are promptly snatched by local hood, Flaco. Seemingly the embodiment of menace, Flaco harbors complexities of his own that will be revealed when Brandon goes on a mission to retrieve his stolen sneakers with his two best friends in tow.
Boasting a strong ensemble cast and featuring a memorable lead performance by newcomer Jahking Guillory, the film transcends a deceptively traditional hero's journey to deliver an entertaining and sobering look at the realities of inner-city life, the concept of manhood and the fetishization of sneaker culture. Visually and thematically rich, with an amazing soundtrack of both hip-hop classics and Bay Area favorites, Kicks creates an authentic and original portrait of a young man drowning in the expectations of machismo.
Kicks hits limited theaters starting on September 9.