Mondo Reveals Two New 'King Kong' Prints From Artist Jonathan Burton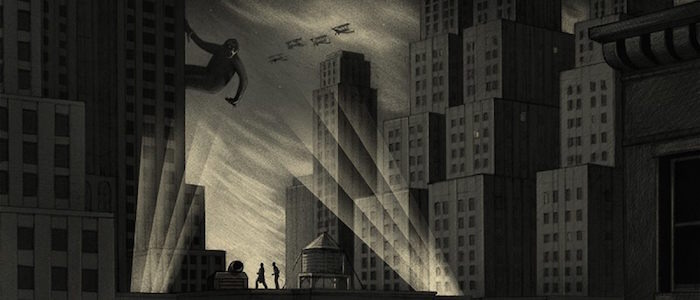 Mondo, the ever-popular source of those lovely posters and other pieces of pop culture memorabilia that sell out so fast, is no stranger to King Kong. Over the years, they have released a few posters commemorating this 1933 masterpiece and it's a testament to the film's legacy that they can announce two more without feeling like they're repeating themselves. These new prints, both the work of artist Jonathan Buron, depict both halves of the film, with one showcasing Kong in his natural habitat the other showing him off on the New York City skyline.
Both posters premiered over at Birth Movies Death and despite being by the same artist, they couldn't be more different in execution. This first print, which features the big guy in his natural jungle habitat on Skull Island, is colorful and bold and looks like it could have been the cover of a pulp adventure novel back in the day.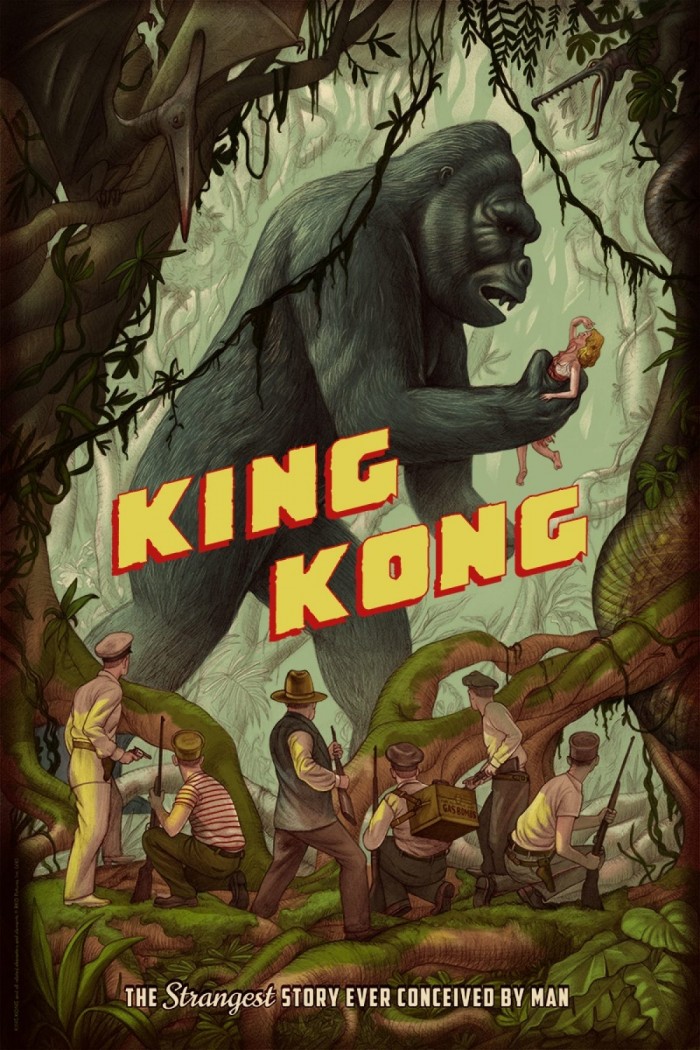 The second poster takes us to the climax of the movie, with Kong on the loose in New York City. It's moodier and more modern, taking familiar iconography and viewing from a fresh perspective. Placing the 50-foot gorilla in the background and focusing on the destruction left in his wake is a nice touch.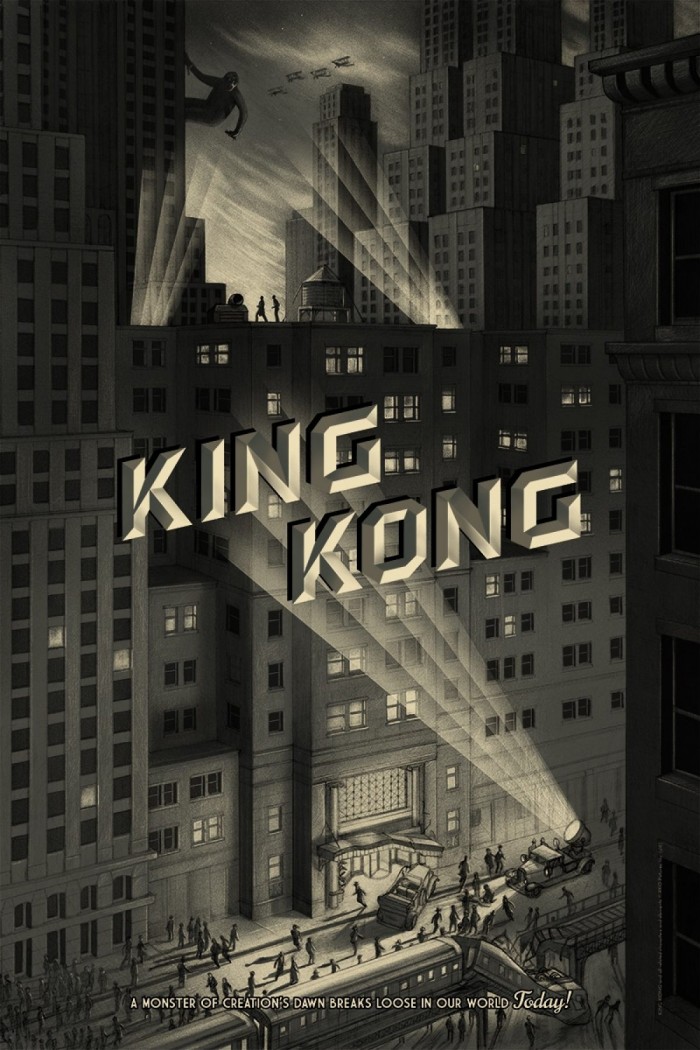 Both posters measure 24" x 36" and will be available for $50 each on the official Mondo website at a random time. As many of you know from past experience, most Mondo posters sell out quickly, so be on the lookout if you want to snag one. Each poster will be one of only 325 printed.
Birth Movies Death also shared the very cool story of how these posters came into existence. During a presentation at last year's MondoCon in Austin, Texas, the Mondo creative team consisting of Jay Shaw, Rob Jones, and Mitch Putnam took to the stage to discuss the state of the company and offer a look at posters that never came into being. The panel also included two Jonathan Burton designs for a King Kong print and the audience was asked to decide which one would be finalized and released. When the response was deemed a tie, the decision was made to move ahead with both of 'em. You can check out these posters in their earliest incarnations, as they were presented to the MondoCon audience, below.
For more, including quotes from Burton about how he approached the design for both posters, hit the link above.