TV Bits: 'Nashville' Rescued By CMT, 'Homeland' Season 6 Details, And An Eddie Murphy Netflix Mockumentary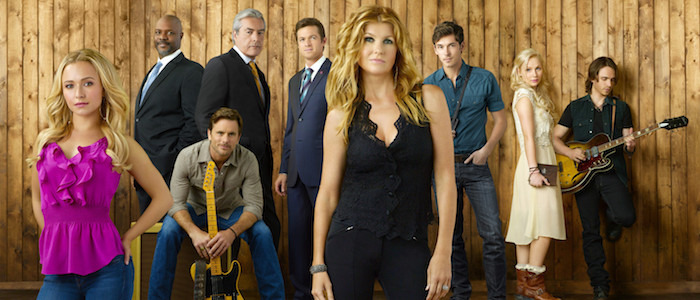 In this edition of TV Bits:
Nashville has seemingly found a second life at CMT.
Homeland season 6 will feature a female President.
Eddie Murphy and Brett Ratner are teaming up again on Netflix.
Netflix reveals the trailer for Marco Polo season 2.
ABC's Nashville was never a ratings juggernaut and it was never a serious awards contender, but it has a passionate fanbase who were gutted when the series was cancelled following its fourth season finale – which ended on a cliffhanger, of course. However, a TV Line post reveals that the show's producers knew that their time at their original network was coming to an end when they made the decision to conclude their series like that...because they were confident that they would be picked up by someone else. Now, it seems that their confidence has been rewarded. CMT has reportedly emerged as as Nashville's new home, which is actually a pretty convenient marriage of subject matter and station. Right now, it's not clear if every cast member will make the transition, especially since Marshall Herskovitz and Ed Zwick are taking over the showrunner position from Dee Johnson. But hey: Nashville lives. For now.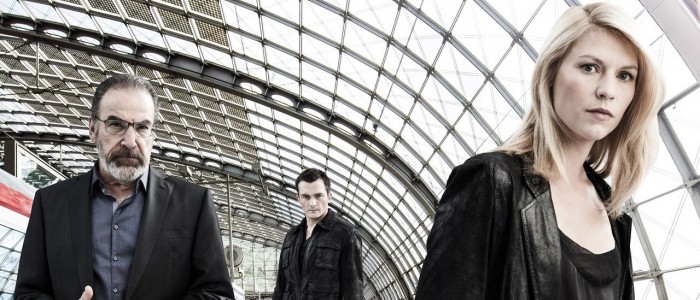 Showtime recently renewed Homeland for three more seasons, which means fans are guaranteed at least eight seasons of Claire Danes' Carrie Mathison balancing emotional breakdowns with saving the world from terrorist plots. While season six won't premiere until 2017, Danes and executive producer/director Lesli Linka Glatter recently participated in a Q&A where it was revealed that the new season will feature a female President-elect who must survive "the transitional period between Election Day and the inauguration." Which certainly sounds like code for "Carrie's going to have to save the first female President of the United States from some kind of fiendish plot."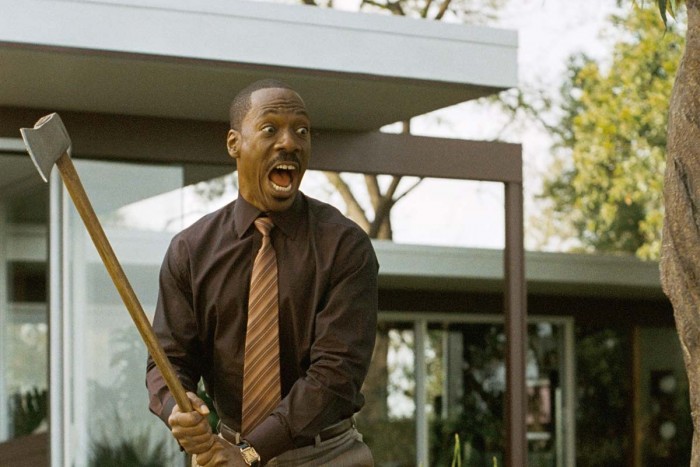 It may have bombed at the box office, but Popstar: Never Stop Never Stopping is hilarious proof that music-themed mockumentaries remain a perfect medium for some of the funniest people alive to strut their comedic stuff (see also: This is Spinal Tap and A Mighty Wind). Now, Netflix is looking to get in on this action with a new original movie told in this format. Director Brett Ratner and star Eddie Murphy, who previously worked together on Tower Heist back in 2011, will reunite for Soul Soul Soul: The Murray Murray Story, which The Hollywood Reporter describes as follows:
The film is a fake documentary about an iconic '60s soul singer named Murray Murray. After a hot new artist samples his hit 1962 song, Murray attempts to get his old band back together in the hopes of taking down hip-hop.
Chris Case, whose previous credits include Legit and Sin City Saints, will write the script. This is an interesting move for both Ratner and Murphy, two guys who used to command big audiences and big paychecks and have fallen on rough times in recent years. Then again, the working-directly-for-Netflix thing seems to be working for Adam Sandler, so why not these two?
A quick show of hands: how many of you actually watched the first season of Netflix's Marco Polo? Well, someone out there is watching it, because the series was renewed for a second season and that second season is set to drop on July 1. Although the streaming giant's lavish answer to HBO's Game of Thrones never caught fire like House of Cards or Orange Is the New Black, it seems to be doing something right (or at least hitting the right numbers somewhere along the line). Here's the vague synopsis for the new season:
In a world replete with greed, betrayal, sexual intrigue and rivalry, Marco Polo is based on the famed explorer's adventures in Kublai Khan's court in 13th Century China, and the dark and tempestuous battle for the expanding Mongol empire.