James Wan Chose To Direct 'Aquaman' Over 'The Flash'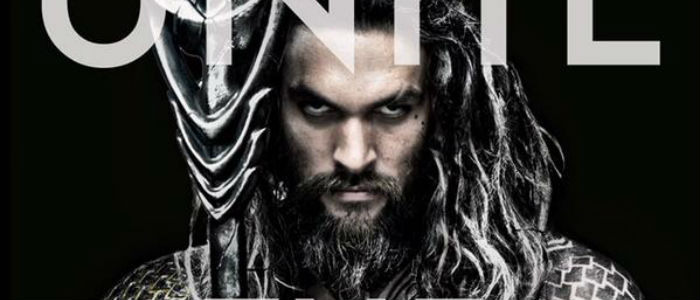 James Wan may have gotten his start in the horror genre, but he proved himself to be perfectly capable of crafting a big, silly, and hugely entertaining blockbuster with Furious 7. Directing a film that grosses $1.5 billion worldwide opens many doors and after signing on to direct a sequel to his 2013 gem The Conjuring, Wan decided to enter the superhero movie fray with a big screen take on Aquaman.
With The Conjuring 2 out in theaters this week, Wan has been making the press rounds, which means he's been answering his fair share of comic book movie-related questions. Since he can't say anything concrete yet, the most interesting thing to come out of his mouth actually involves something he didn't do – direct The Flash.
In a wonderful interview with Uproxx, Wan revealed that Warner Bros. came to him with both Aquaman and The Flash, letting him select which superhero movie he wanted to make. It feels like a Sophie's Choice for any geek, but Wan explained why he ultimately decided to go with the ruler of Atlantis instead of the fastest man alive:
But the thing that ultimately pushed me more towards Aquaman is I love the possibility of creating a whole new world. I've always wanted to do a world creation story and visually create this amazing, incredible, magical kingdom. And also, I love the fact that Aquaman is an underdog character. I love the fact that people like to make fun of him. [Laughs.] I feel the bar is a lot lower and I can have fun with him! [...] Everyone makes fun of him! And I actually don't mind that! What it allows me to do: I think people are a lot less precious with him than, let's say, you were doing a Spider-Man or a Batman or whatever.
I'm reminded of what writer Geoff Johns and artist Ivan Reis did with the character a few years back, where they depicted him as a powerful and noble figure with god-like abilities who had to deal with the fact that no one takes him seriously because he's Aquaman. Wan is right. You won't find too many people who are die-hard Arthur Curry fanatics, so he'll be allowed to color outside of the lines and have a little bit for freedom with the stories he wants to tell.
Meanwhile, The Flash is currently in the capable hands of Dope director Rick Famuyiwa, who officially signed on to direct the film last week following the departure of Seth Grahame-Smith in April. We'll get our first taste of Jason Momoa's Aquaman in action when the currently-filming Justice League opens on November 17, 2017.