'Legend Of Tarzan' IMAX Trailer: The Ape Man's Origin Story Gets Revealed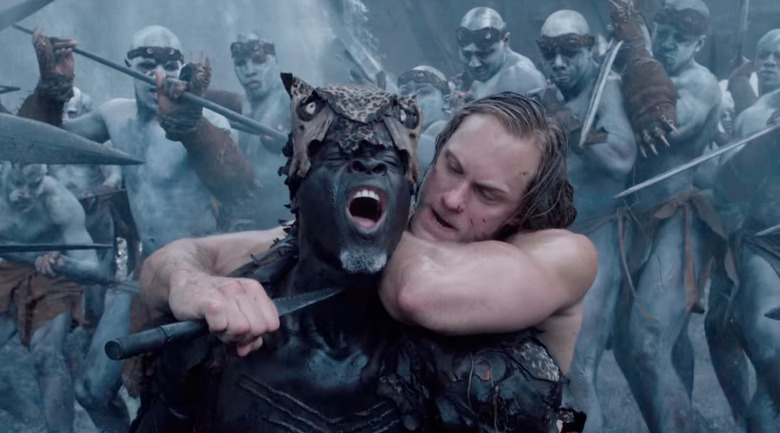 Warner Bros. will try to keep the Harry Potter franchise alive on the big screen later this year with Fantastic Beasts and Where to Find Them, directed by fantasy franchise helmer David Yates. But before that, the studio is taking a chance on the director's adaptation of the classic Edgar Rice Burrough's character Tarzan.
A new The Legend of Tarzan trailer has just arrived from IMAX, and this one lays out much more of the ape man's origin story than we've seen in previous footage, including information about his parents, and some sneak peeks of how he was raised by apes. Will this be worthy of such a prime summer release date?
Here's the new The Legend of Tarzan trailer from IMAX's Twitter:
Alexander Skarsgård transforms into the King of the Jungle in our exclusive sneak peek at @LegendofTarzan.https://t.co/d8yKDSxYq1

— IMAX (@IMAX) June 6, 2016
Most of the excitement in this trailer comes from footage we've already seen from previous trailers, which feels like a bit of a concern for a movie of this scale. The origin story doesn't show anything particularly compelling, and while some shots of the digitally created apes look outstanding, others don't look quite as impressive. Knowing what's possible with apes created by motion capture and visual effects in the Planet of the Apes prequel franchise, I just feel like the apes should always look fantastic.
It doesn't help that we really don't get much of our hero Alexander Skarsgard doing any speaking. Tarzan has always been a man of few words, but since this story sees him already living in high society away from the jungle, shouldn't we be hearing more from him? Sure, the appeal of Tarzan comes from the skills he learned in the jungle, but surely there will be more to him in the movie.
At the very least, there's some more shots of Samuel L. Jackson here, who appears to be helping Tarzan in his efforts to get his beloved Jane (Margot Robbie) back out of the clutches of Christoph Waltz in villain mode. But so far, I haven't been impressed by this movie, and it feels like it might bomb at the box office.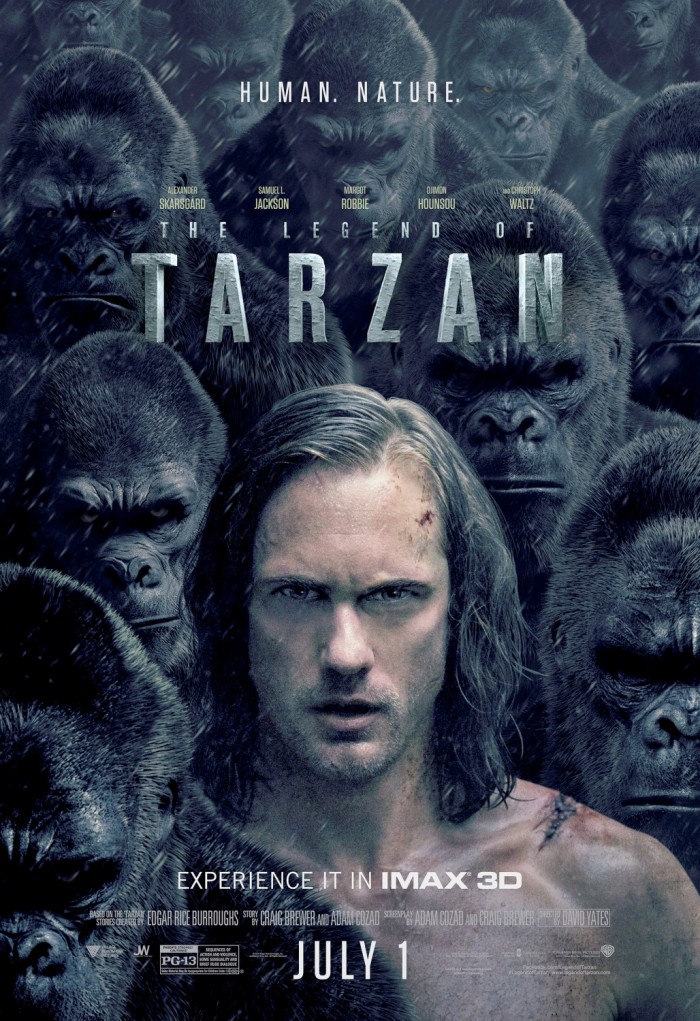 It has been years since the man once known as Tarzan (Alexander Skarsgård) left the jungles of Africa behind for a gentrified life as John Clayton, Lord Greystoke, with his beloved wife, Jane (Margot Robbie) at his side. Now, he has been invited back to the Congo to serve as a trade emissary of Parliament, unaware that he is a pawn in a deadly convergence of greed and revenge, masterminded by the Belgian, Leon Rom (Christoph Waltz). But those behind the murderous plot have no idea what they are about to unleash.
The Legend of Tarzan arrives in 2D, 3D, and IMAX 3D on July 1.