VOTD: Did You Spot These 'Zootopia' Easter Eggs And Hidden Mickeys?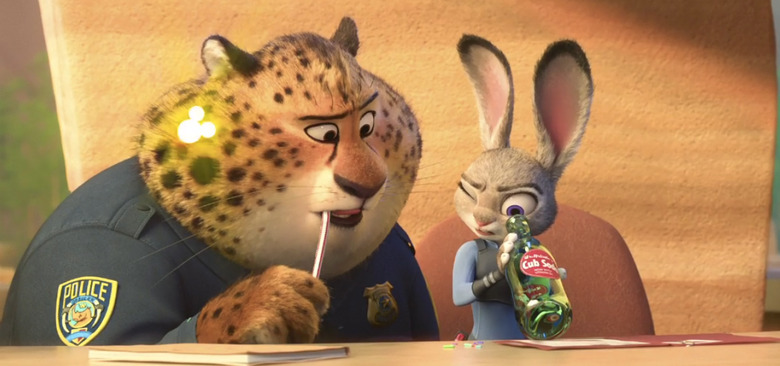 We may receive a commission on purchases made from links.
Any Disney fan can tell you that the animators at the House of Mouse love sneaking "hidden Mickeys" into each and every movies they produced. In fact, this practice is also something that is done all over their theme parks, where you can find endless recreations of three circles that come together to form a silhouette of Mickey Mouse.
Zootopia, which recently crossed $1 billion at the worldwide box office, added to the list of hidden Mickeys with several appearances of the iconic symbol, however, you would have needed eagle eyes in order to catch these the first time you saw the movie. There are some pretty intricately hidden Mickeys and a new special feature from the upcoming Zootopia home video release tomorrow, June 7 unveils some of them. Plus, an extended video runs through some of the other Disney easter eggs.
Here's the official Zootopia hidden Mickeys video from Disney:
However, if you'd rather look a little more in-depth with the Zootopia easter eggs, references and hidden Mickeys, a video from Flicks and the City attempts to run through as many as possible in their own nearly 13-minute video. Some of these were already covered in the previous small batch of easter eggs unveiled shortly after the movie was release, but others we're hearing about for the first time.
For example, the ice cream parlor's name comes from the birth name of Disney's flying elephant Dumbo, and the Lucky Cat Cafe from Big Hero 6 can be seen in Zootopia as well. That's just a couple of the cool references to Disney's huge catalog of movies that lie within the film that is now the second highest grossing original movie of all time. Find out the rest right here:
Did you notice any other Zootopia easter eggs?