'Breaking A Monster' Trailer: Follow A 7th Grade Heavy Metal Band's Rise To Fame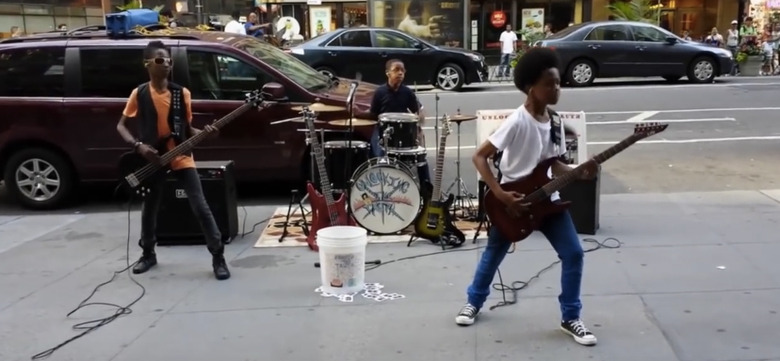 If you keep up on viral sensations on the web, there's a good chance that you've heard of Unlocking the Truth. The heavy metal band is made up of three 7th grade African-American kids from Brooklyn, and when one of their performances in Times Square went viral, they skyrocketed to fame online and in the music industry. Now a new documentary follows their journey.
Breaking a Monster follows Malcolm Brickhouse (vocals/guitar), Alec Atkins (bass), and Jarad Dawkins (drums) as they come to terms with their fame, face some pretty daunting adult consequences and decisions, and of course, rock to their heart's content. Now you can watch the first Breaking a Monster trailer to see how their new career begins.
Here's the Breaking a Monster trailer from SeeThink:
Can you imagine barely being a teenager and getting asked by Metallica to open for one of their concerts? For me, that would be the equivalent of being asked to co-direct a movie with Steven Spielberg right out of college, or join the cast of Saturday Night Live at 21 (which is actually how old Pete Davidson is on the cast right now). But I can't even begin to fathom the simultaneous pressure and excitement that would come from that kind of career opportunity presenting itself at such a young age.
As exciting as this prospect is for the young band, their fame comes with all the trials and tribulations of working in the entertainment industry, whether it's paychecks, meddling managers or just recording an album. This looks like a fascinating and eye-opening documentary from director Luke Meyer about following your dreams, finding fame and just growing up in the fast-paced environment of entertainment.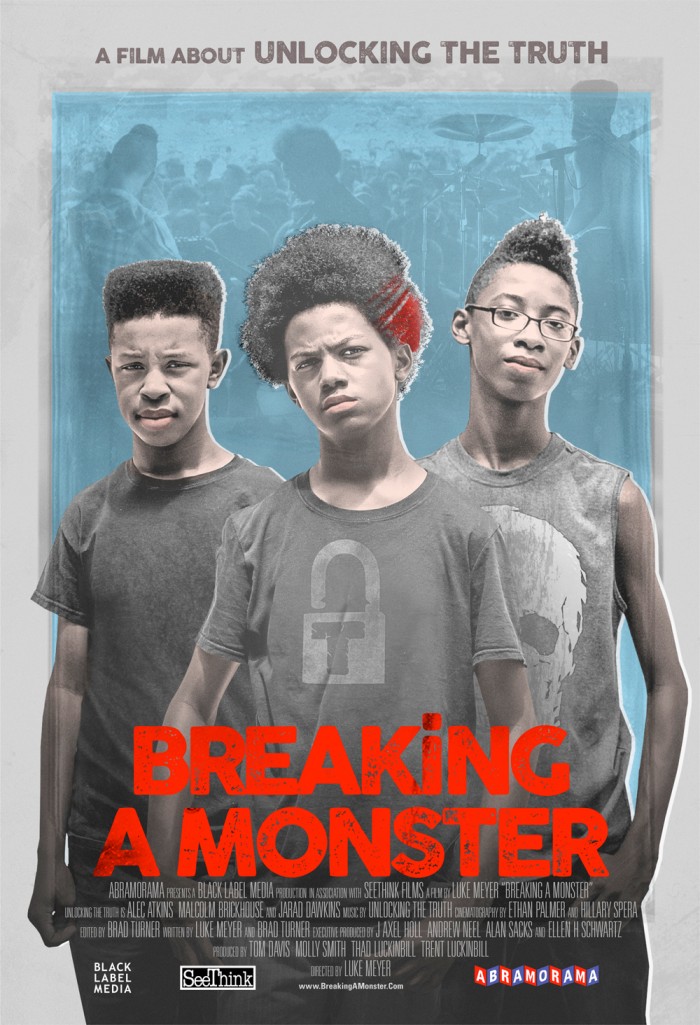 BREAKING A MONSTER begins as the three members of band UNLOCKING THE TRUTH are all in 7th grade, spending their weekends playing a blend of heavy metal and speed punk in Times Square – often drawing substantial crowds. They take on a manager: a 70- year-old industry veteran. With his guidance they are soon on their way to a 1.8 million dollar record deal and a precarious initiation into the music industry.
Anything feels possible, and in some moments the band can almost feel the eyes of the world gazing upon them. The boys are coming of age, not only as they make the leap to being professional musicians, but also as they transcend childhood and take their first steps into the complexities of adulthood. The accelerated breakout of any band, let alone one of pre-teens, is an extremely narrow and specific period in time – BREAKING A MONSTER is the story of this rapid transformation.
Breaking a Monster hits limited theaters on June 24 while Unlocking the Truth's first album arrives on June 17.