'Transformers: The Last Knight': Get A Look At The Sleek New Bumblebee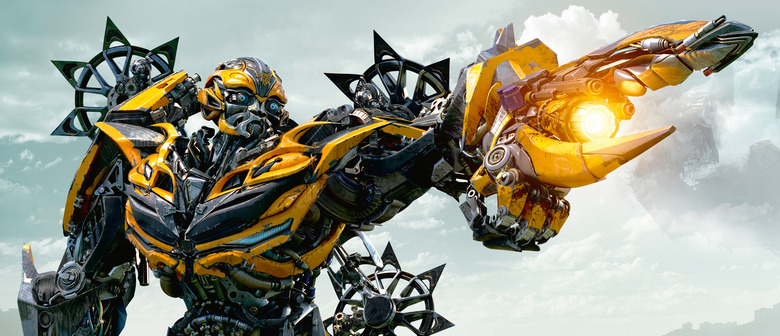 Production on Transformers: The Last Knight is happening right now, and as director Michael Bay has been rolling cameras on his the latest sequel in the toy-based blockbuster franchise, there have been several announcements. Josh Duhamel was revealed to return (and maybe Tyrese Gibson with him), and a couple teasers showed off the updated Optimus Prime and Megatron designs. Now we get a look at the new Transformers The Last Knight Bumblebee design. Check it out below!
Here's the image that Michael Bay posted to Twitter this weekend (click for higher resolution):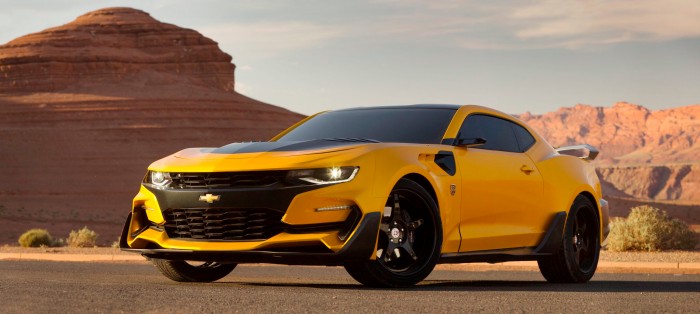 As has become customary with the new Bumblebee, the vehicle mode for the Autobot is an updated Chevrolet Camaro (the header image is from Transformers: Age of Extinction). This is General Motors' 2016 model but with some custom modifications. If you need a frame of reference for how this custom Camaro is different from the one you can buy on show floors, here's the standard 2016 Camaro: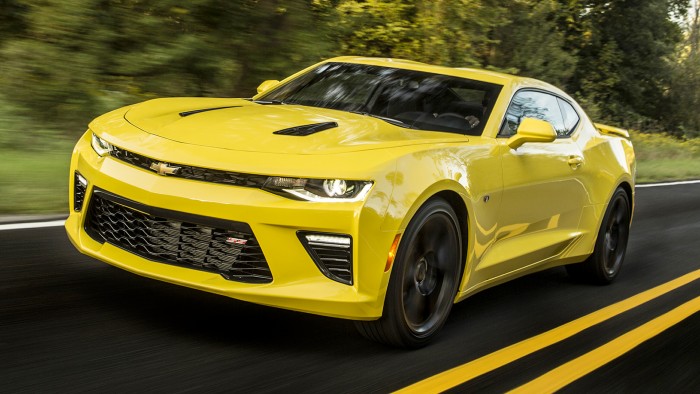 Personally, I think it would have been cool to see Volkswagen deliver a new custom Beetle for Bumblebee this time, since that was his vehicle mode in the original cartoon (there was even an original nod to it in the first movie). But Paramount Pictures and General Motors have such a smooth working relationship chock full of cross promotion that there's no way they would tarnish that by turning Bumblebee into anything but a new Chevy.
The question is whether or not this new version of Bumblebee will drastically change how he looks when he transforms into his robot form. The Autobot's face has stayed the same, but his body is usually upgraded, especially in the weapons department. We'll likely get a look at that sometime later this year.
Each Transformers movie has also introduced several other General Motors cars, usually new concept cars or custom models of their more sleek cars, so we're bound to get a look at some of the other new vehicles soon.
Otherwise, Transformers: The Last Knight just gained Sir Anthony Hopkins as a cast member, joining returning cast member Mark Wahlberg as well as franchise newcomers Isabela Moner and Jerrod Carmichael
Transformers: The Last Knight arrives on June 23, 2017, and there's plenty more on the way with a Bumblebee spinoff coming on June 8, 2018, and yet another Transformers sequel on June 28, 2019. Don't forget there's also an animated Cybertron movie coming at some point as well. So if you love Transfomers, you'll be quite pleased over the next few years.