'Ghostbusters' Bits: New Theme, Original Cast Reunion, Contests, Events & More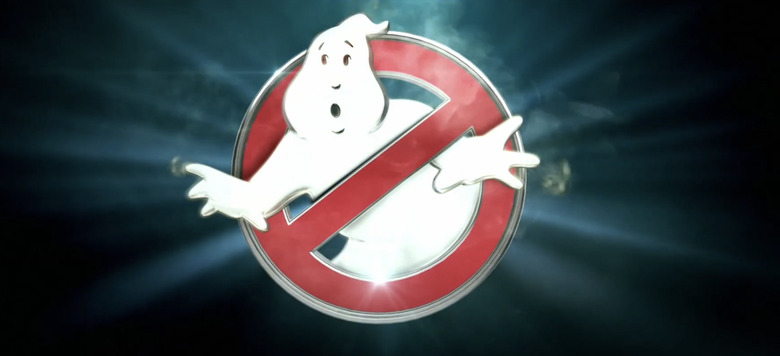 There's a decent round-up of Ghostbusters stuff hitting the web today, so here are some Ghostbusters Bits:
Original and reboot casts coming to Jimmy Kimmel Live.
Which musical artists are doing the new Ghostbusters theme?
Regal Cinemas, Cinemark and Twitter contests.
Soundtrack single from Elle King now online.
Don't forget about anniversary screenings of the original Ghostbusters.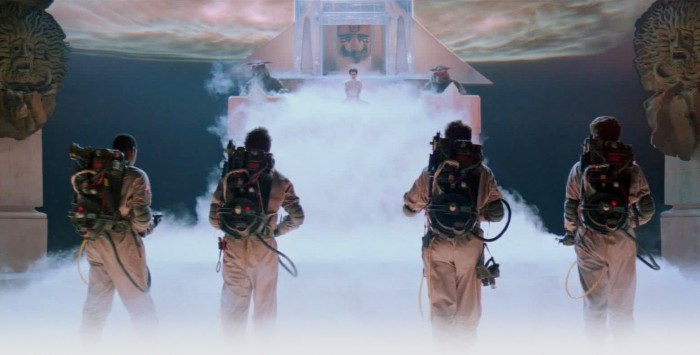 Later this summer, we'll see two generations of Ghostbusters on the big screen. There's the new crew played by Melissa McCarthy, Kristen Wiig, Kate McKinnon and Leslie Jones in the Ghostbusters reboot opening in July, and throughout the movie we'll see original cast members making cameos. But before that, both casts will get together for a special episode of Jimmy Kimmel Live.
Bill Murray, Dan Aykroyd, Ernie Hudson, and Annie Potts will appear on Jimmy Kimmel Live and they'll be joined by the four leading ladies from the new movie. The episode is said to be a tribute to the original film and will offer a sneak peek of the new one. The episode will air on June 8 at 11:35pm ET/PT, which marks the exact anniversary of the film's release back in 1984.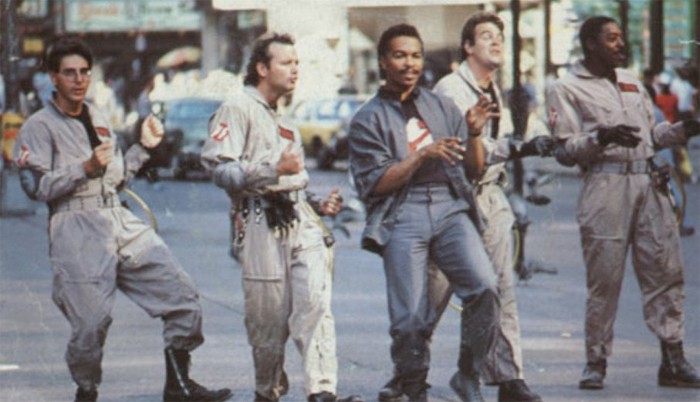 The Ghostbusters theme by Ray Parker Jr. is one of the most iconic parts of the original film, and many have been wondering if a new version of the classic song will be made for the reboot. Now we have our answer, as Pete Wentz has revealed on Twitter that his pop punk band Fall Out Boy has collaborated with Missy Elliot for a cover of the original Ghostbusters theme.
crossed one off the kid dream bucket list by covering Ray Parker theme with missy Elliot verse 😁

— pw (@petewentz) June 2, 2016
Since Fall Out Boy is a Chicago band that started not far from my hometown, they've always been a favorite of mine. Collaborating with Missy Elliot only sweetens the deal, so it should be interesting to see what they can come up with. Plenty of fans are probably already rolling their eyes at a new Ghostbusters theme song, but they're the same ones who have already written off the new movie, so it doesn't really matter.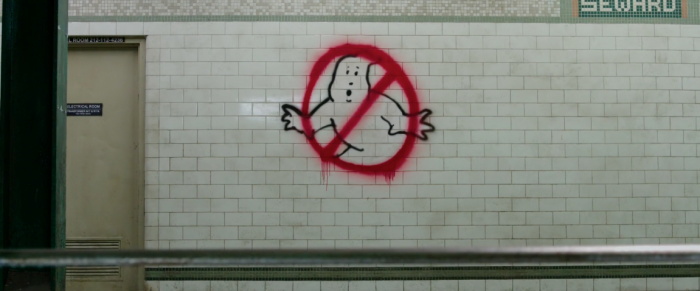 A press release from Sony about the activities happening on what has been dubbed Ghostbusters Day on June 8 has revealed some contests that Ghostbusters fans might want to take advantage of.
Cinemark is giving fans the chance to score one of ten signed posters for the new film through a social media giveaway and as a collectible reward in their all-new app-based loyalty program, Cinemark Connections. And when Regal Cinemas Crown Club Members buy a ticket to the classic movie, they will be entered for the chance to win a flyaway trip to the premiere of the new Ghostbusters film in Los Angeles, plus a $2,500 gift card for travel and accommodations.
The studio will also launch the Ghostbusters Twitter Mission Sweepstakes on Ghostbusters Day. The sweepstakes will award cool prizes, like custom Ghostbusters uniforms, every week leading up to the release of the film to users who retweet contest messages. Twitter users can join in the fun by following @Ghostbusters.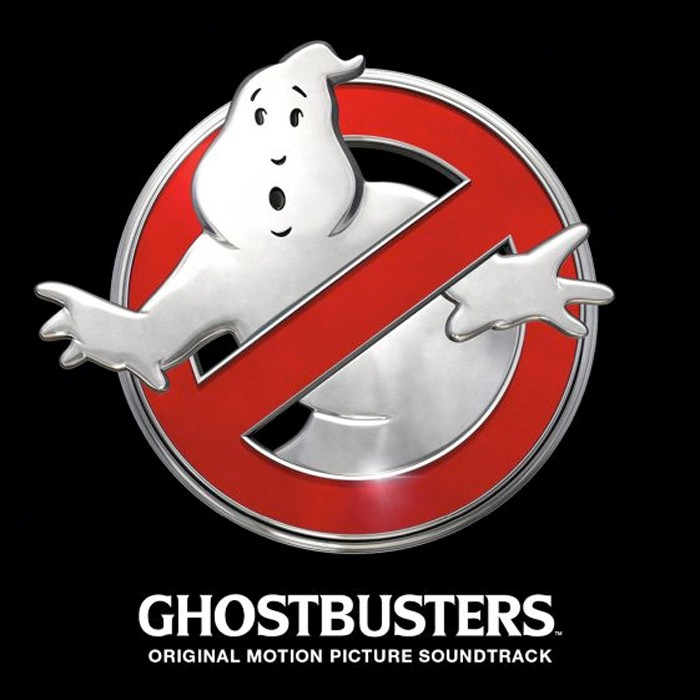 Even though we won't hear the theme song for a while, we can get a taste of the soundtrack with the first single from the album just released online. Elle King (who is Rob Schneider's daughter, if you can believe that) has the first single off the Ghostbusters soundtrack, and it's a tune called "Good Girl" which you can listen to right here:
It's a lively song, and I like King's raspy voice. That's all I have to say about that. King will be joined by a strange assortment of musical talent for the rest of the soundtrack including G-Eazy ft. Jeremih, 5 Seconds of Summer, Pentatonix, WALK THE MOON, and Wolf Alice. I've heard of a few of those artists, so I don't feel completely out of touch with today's musical tastes.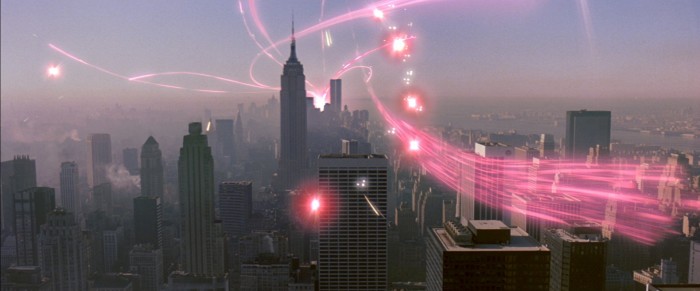 Finally, in case you don't remember: The original Ghostbusters is returning to theaters on June 8 and June 12 thanks to Fathom Events. The screening will also include a sneak peek of the new Ghostbusters if that's something you're interested in. Get more details right here.
Otherwise, BBQ Films in Brooklyn will be doing an immersive Ghostbusters cinematic experience that you can get more information about over at their official website.
That's all for Ghostbusters Bits for now. There might be more soon as the reboot gets closer to release.