Report: Brie Larson Is The Frontrunner For 'Captain Marvel'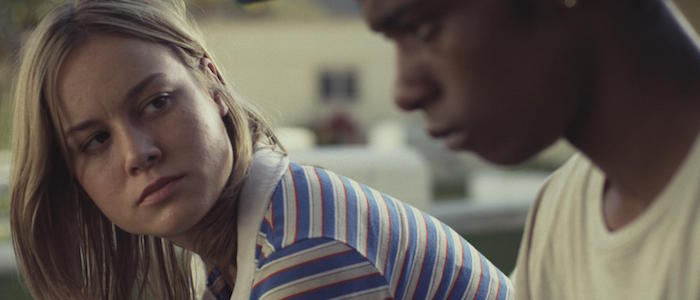 If a new rumor is to be believed, Marvel Studios has finally found its Captain Marvel. It seems that newly minted Oscar winner Brie Larson is the frontrunner for the coveted role, although it's not clear just how close she is to signing on the dotted line. In any case, if this is the quality of performer Marvel is pursuing for the star of their first solo female superhero movie, it certainly looks like everything is in good hands.
The report comes our way via Variety, whose sources tell them Larson is Marvel's first choice for the role of Carol Danvers and that the Room star is "leaning toward playing the part." Naturally, Marvel didn't have any comments on the matter, so take from that what you will.
Captain Marvel is the superhero code name for Carol Danvers, an Air Force pilot who is exposed to alien DNA and gains a variety of powers, including super-strength, flight, and the ability to shoot energy from her hands. She's one of the most powerful, confident and respected characters in the entire Marvel comic book universe, commanding the same level of respect as Captain America (who rightfully views her as a fellow soldier). Although she's been around in various iterations since the '60s, Captain Marvel's popularity has exploded in recent years as comic readership has grown more diverse – she is now one of the most popular and beloved characters in Marvel's ever-expanding line-up.
Although Brie Larson is younger than I typically picture Carol Danvers, it's hard to argue with an actress of this caliber sliding into that uniform. In addition to Room, for which she took home a well-deserved Oscar, Larson has given stellar performances in films like Short Term 12 and Scott Pilgrim vs the World. Her comedic roles, like in 21 Jump Street and her brief stint on Community, have showcased a strong sense of humor that will benefit her well in the quip-happy Marvel Cinematic Universe. If Larson is ready and willing to sign her life away to Disney for the foreseeable future, she'll be a wonderful fit.
However, Larson has to finish negotiations and Marvel has to make all of this official before we can go any further with this. That's before you even get to the fact that the film doesn't even have a director yet (Meg LeFauve and Nicole Perlman are penning the screenplay). In the meantime, Larson can be seen later this year in Free Fire and Basmati Blues, with Kong: Skull Island and The Glass Castle arriving in 2017. Whether she plays a superhero or not, she's here to stay.