Lucasfilm Is Now Selling Amazing 'Star Wars: The Force Awakens' Collectible Prop Replicas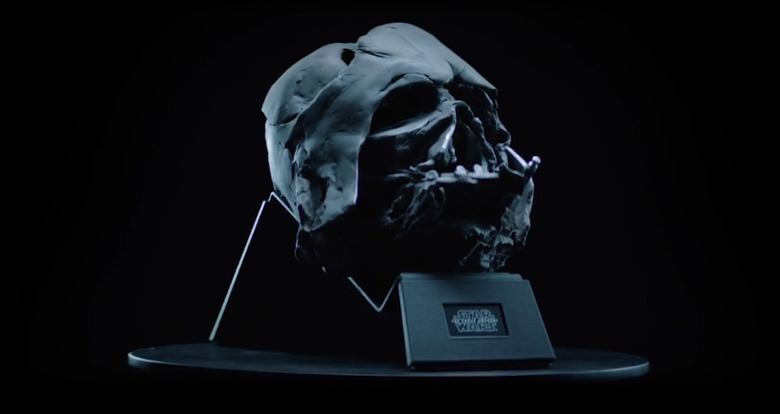 If you've been anxious for top of the line Star Wars: The Force Awakens prop replicas, Disney and Lucasfilm announced some amazing news today, but it's going to be bad news for your wallet.
Disney and Lucasfilm has announced Star Wars Collectibles: Ultimate Studio Edition, a new line of prop replicas with flawless detailing made by the actual propmakers at Propshop in Pinewood Studios. New props include the melted Darth Vader helmet, FN-2187's bloody Stormtrooper helmet, Kylo Ren's lightsaber hilt and much more.
Check out The Force Awakens prop replicas after the jump.
Here's the batch of eight The Force Awakens prop replicas on sale right now: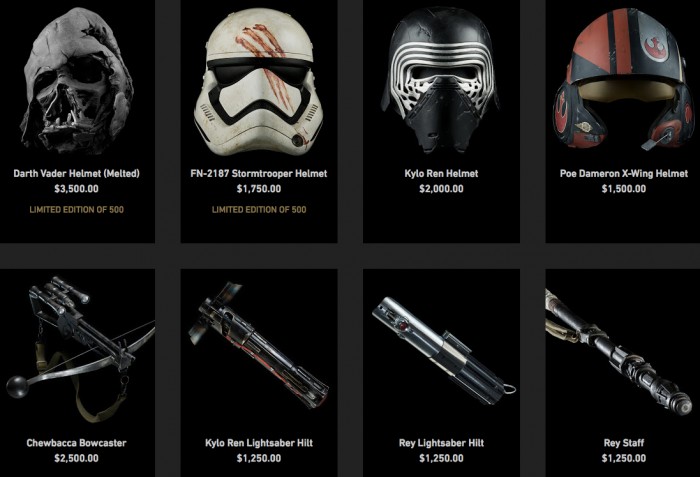 Those prices are extremely high, but that's to be expected when the props are created using digital data collected during filming of Star Wars: The Force Awakens, combining cutting edge 3D printing technology with master craftsmanship to produce replicas virtually identical to those seen on screen. You can get a closer look at each of the props at the official website right here.
Here's how Propshop makes these amazing prop replicas for your shelves:
Each of the pieces are made-to-order replicas that will come with custom display pedestals, all packed in branded wooden crates that are inspired by the real crates used to ship the film props (the ones which can be seen in that first table read photo before production began on The Force Awakens). Each crate is custom built to accommodate the shape of the replica inside.
I've been clamoring for a melted Darth Vader helmet ever since we first saw the shot from the teaser trailer, but I don't have $3,500 to spend on one. And there are only 500 of them being made. But at least I can see how it's made with this featurette right here. That's almost the same as having it myself, right?
Josh Silverman, executive vice president of global licensing at Disney Consumer Products and Interactive Media, says, "We've worked hand in hand with the film makers and talented team at Propshop to create a unique product experience for fans and we're excited to see their reactions to these incredible prop replicas."
These are the only eight prop replicas available right now, but more will be made down the road. For now, they're only available for purchase by residents in the United States, but that might change at a later date.
These are undoubtedly some of the coolest prop replicas that have been made, and I'm sure all the wealthy fans out there will enjoy them for me.