Cool Stuff: 'Mystery Science Theater 3000' LEGO Set Deserves To Become Real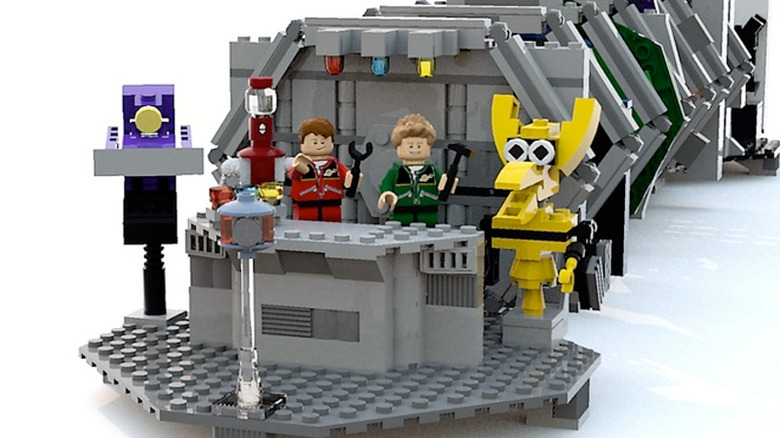 It's already an exciting time to be a Mystery Science Theater 3000 fan, with the movie-mocking show getting a revival thanks to the success of a very popular Kickstarter that wrapped up late last year. But there's a chance it could get even better if this custom LEGO set becomes a reality.
LEGO master builder JMaster put together this Mystery Science Theater 3000 LEGO set which is a LEGO Ideas project that will hopefully get enough votes to have a crack at becoming an official set. Check out the MST3K LEGO set below.
Here's the Mystery Science Theater 3000 LEGO set from LEGO Ideas:
As you can see, the set would include the long stream of doors that count down the beginning of the movie. But the real appeal is all the minifigures: Joel Robinson, Mike Nelson, Cam-Bot, Gypsy, Tom Servo, Crow, Dr. Erhardt, TV's Frank, Professor Bobo, Brain Guy, Dr, Clayton and Pearl Forrester. That's quite an assembly of cool LEGO minifigures.
The only thing that might hold this back from getting made is that MST3K has quite the niche audience, so turning this into an official set might not be lucrative for the toy company. At the time of this writing, the project only has just over 1,600 votes, so it needs 8,400 more before it goes in front of the LEGO jury. The good news is it has 540 days to accomplish that goal, so hopefully it has a good chance of becoming a reality. So go vote and help out this LEGO set!