Cool Stuff: 'Star Wars: The Force Awakens' Stormtrooper Armor Is Now On Sale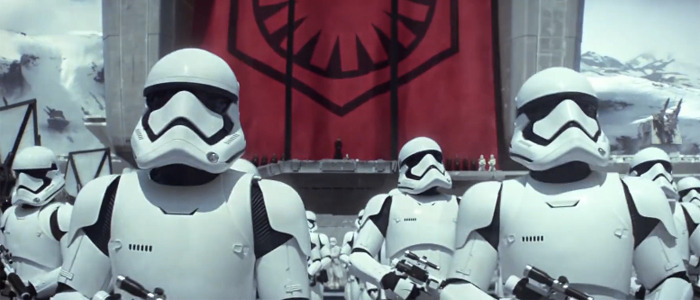 Plenty of Star Wars fans put together some amazing cosplay in order to dress up as their favorite characters. Even before Star Wars: The Force Awakens hit theaters, fans were already figuring out how to get costumes together in order to dress up as Rey, Finn, Poe Dameron, Kylo Ren and other new characters we hadn't seen before. Now one costume from The Force Awakens is about to get easier to put together, but it'll also cost you a hefty chunk of change.
Star Wars: The Force Awakens brought back Stormtroopers as the faceless bad guy soldiers of The First Order, but with some updated armor. Now the upscale movie prop replica company ANOVOS has The Force Awakens Stormtrooper armor available for purchase, but only for a limited time. Check it out below.
Here's some photos of The Force Awakens Stormtrooper armor from ANOVOS:
There are two different ways you can buy the armor. Either you can order a kit that will require you to assemble it yourself for $2,225, or you can buy it already assemble for you with a much steeper price of $6,915. These are clearly for the most dedicated Star Wars cosplayers out there, especially those who count themselves among the 501st Legion. Of course, ANOVOS has been selling the armor in limited numbers to those fans for a little while now in order to help with the film's promotion.
The armor will only be available for pre-order through July 31 and will ship beginning in September. Note that this is the Premiere Line that is on sale, but there will be a Standard ensemble on sale in August that won't come with the helmet or boots. So I guess if you already have those pieces from a homemade costume or just bought your own Stormtrooper helmet elsewhere awhile back, that would be the version to buy.
Over at io9, it's noted that ANOVOS has had a lot of problems with shipping/production delays and some bad customer service experiences, so buyer beware.